StarbucksMelody.com is the leading Starbucks news and information website. We feature articles about Starbucks, Teavana, Seattle's Best Coffee, Evolution Fresh, Tazo tea, and the Starbucks concept stores, such as Roy Street Coffee and Tea and the Starbucks Reserve Roastery and Tasting Room.
Since September 2009, I've been giving you the best Starbucks news on the web: I live in Seattle close to the Roastery, 1912 Pike Place, and the headquarters, and so there's isn't a better vantage point to write about Starbucks from.
Follow me on Twitter for regular Starbucks updates.
This website is a major source of Starbucks news – I've been cited, mentioned and/or quoted by these fabulous media outlets: (These citations are in no particular order!)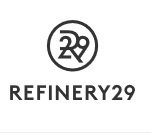 Select Starbucks Locations Now Serve Earl Grey Malt (August 2017)
Here's Another Secret Starbucks Drink that's about to Take Over Instagram (May 2017)

Starbucks Tests Weekend Brunch (September 2016)

Frappuccino Fans: It's Frappy Hour at Starbucks. (April 2016)

There's a Special Frappuccino Only at Target Starbucks (September 2017)
Starbucks has officially added this stunning ombre drink to its menu (May 2017)
8 Things You Should Know Before You Order Starbucks Rainbow Drinks (July 2016)
What You Need to Know About Starbucks' Newest (and Most Exclusive) Drink. (February 2016)

Starbucks' New Latte Macchiato Isn't Really New for the Company. (January 2016)

Pumped for Pumpkin Spiced Everything! (September 2015)

New Starbucks flavor spotted in testing; Fans predict what's next for Frappuccinos. (June 2015)

Starbucks is Testing Weekend Lunch (September 2016)
15 Most Amazing Starbucks Drinks Around the World. (July 2015)
Starbucks introduces a coffee so rare, you can only get it this week. (March 2015)

Starbucks Baristas Name Their Favorite Drinks (November 2016)
What Starbucks Employees Really Think of the Secret Menu. (August 2015)
Guess what Starbucks is adding to the menu in two weeks. (February 2015)
9 Secret Frappuccinos You Won't Find on any Starbucks Menu. (May 2015)

Starbucks Experiments With Cold Brew (August 2014)
Starbucks Doubles Down on Dairy-Free Alternatives (February 2015)
Starbucks Crushes the Basic Human Right to Order Comically Large Drinks (June 2014)

  Starbucks Introduces a Coffee So Rare, You Can Only Get it This Week

Stealth Starbucks Still Exists, And its Serving Acorn Squash Lattes. (November 2015)
Starbucks Shrinks Redemption Time for Birthday Reward to 4 Days. (October 2015)
We all somehow survived the 5-hour Starbucks register outage. (April 2015)
Starbucks Will Roll Out Coconut Milk Everywhere February 17th (February 2015)
Starbucks is now testing a super cute 10 ounce mini Frappuccino. (September 2014)

  Starbucks Franken Frappuccino (October 2014)

  Starbucks' 'Flat White' Gets a Lukewarm Reception (January 2015)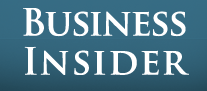 Starbucks is Testing a New Technology to Solve Its Crisis of Long Lines (March 2017)
7 Starbucks items that failed spectacularly (January 2017)
These are the Best Foods to Eat at Starbucks, According to Baristas. (July 2016)
Starbucks Made a Major Change to Its Birthday Rewards. (October 2015)
People are devastated that Starbucks is removing a popular drink from its menu. (June 2015)
Starbucks is Making Its Own 'Crazy Good' Fountain Drinks (July 2013)
How to Get Free Refills at Starbucks (May 2014)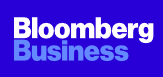 Now Brewing: Starbucks Soda (April 2013)

Fast Food News: Starbucks S'mores Frappuccino (April 2015)

Starbucks Now Has Flaky Pepperoni Pizza Croissants

This 'Non-Starbucks' Starbucks is Serving Acorn Squash Lattes. (November 2015)

Frappuccino Fans: It's Frap Happy Hour at Starbucks
And many more!
Guest Article Submission Guidelines and Story Ideas:

The experts at StarbucksMelody are always looking for new Starbucks stories! Please contact me via the Contact Form on this site if you have a Starbucks story idea. I'd love to hear from you!
If you would like to write guest articles, please submit your article for submission. Suggested length is 300 to 500 words with at least one original anchor photo. Keep in mind, I only publish content directly related to Starbucks, their brands, and products available in Starbucks stores or the Starbucks Roastery.
Over all, this unofficial Starbucks news site will present a positive and uplifting view of Starbucks. However, I do not work for Starbucks and absolutely will – when a relevant and valuable conversation may be productive – write articles critical of the brand and their campaigns.
If you are looking for only 100% content this might not be the site for you. It would be disingenuous if I never wrote a critical article.
However, if you want to guest write for this news site, I'm more likely to publish positive and uplifting articles.
Why are there ads on this blog?
For a long time, I was married to the idea that this blog would be ad-free. From September 2009 to November 2014, I kept this blog ad free. However, over the years, I've invested a lot into this site. It's moved hosting providers four times. I've hired and contracted people to do website updates – it didn't start out as a mobile phone responsive site in 2009. I've spent untold amounts on giveaways and even just presents for regular readers and commenters. The expense has been enormous. My monthly hosting is expensive! I finally decided that I would try to recover a tiny fraction of what I've spent via ad revenue. The purpose of this blog is – and will always remain – great Starbucks stories!
Comment policy:
This is my blog and not a public space.  Critical discussion is fine.   I will, however, decline to approve (or  delete your comment) if you descend into personal attacks, inappropriate language, disrespectful behavior, or excessive self-promotion and link-baiting.
There's always a little more:
Want all coffee education? Check out DiscoverStarbucksReserve.com
Want Teavana info? Check out TeavanaMelody.com
Looking for cute Starbucks pics and moments? Check out StarbucksMoments.com