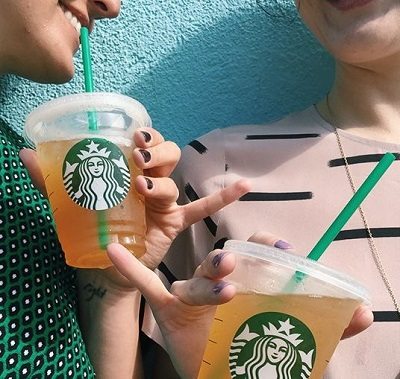 Today is National Iced Tea Day!
Both Starbucks and Teavana are celebrating with offers. At Starbucks stores, when customers buy one Teavana Shaken Iced Tea they will get one free to share at Starbucks Stores on Friday, June 10.
At Teavana stores, customers can visit Teavana Stores to Win free Teavana Tea for a Year, plus the chance to instantly win a free 22 fluid ounce iced tea beverage and up to 50 percent off any full priced item, June 10-12, June 17-19, June 24-26. Also from June 10- 12, customers can come into Teavana stores and get a free tasting of Teavana tea blends made to be served over ice.
So when you go into Teavana stores, you will see something like this: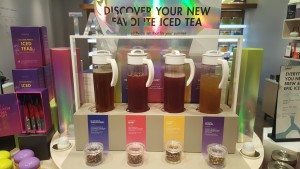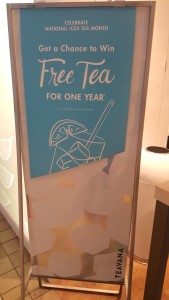 Go to Starbucks today to take advantage of buy one, get one free on the Teavana shaken iced teas!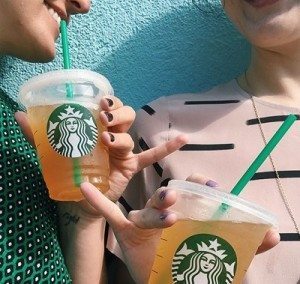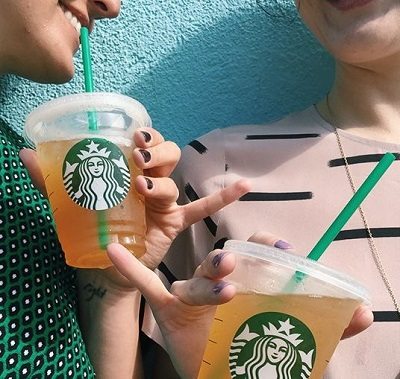 ________________________________________________________________________________________________________________
EASY ICED TEA AT HOME:
For National Iced Tea Day, I decided that I'd show you an easy way  to make a huge pitcher of iced tea at home.
I'm going to be using the Teavana Peach Green Tea pitcher packets, sold at Starbucks stores or at StarbucksStore.com: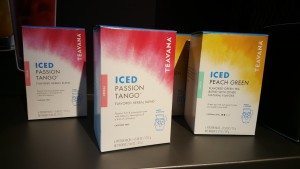 By the way, I literally had a perfect full, delicious pitcher of tea in like 11 minutes. That's incredible. I gathered up everything that I thought I would need: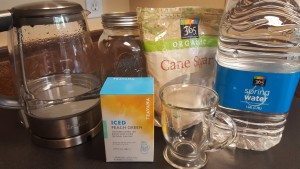 I am using the Breville Crystal Clear water heater, which is my favorite thing ever in my kitchen. I use it nearly every day for some kind of coffee or tea making. You will have 7 cups of boiled water about 5 minutes.
I decided to use my big 64 ounce mason jar that I bought for making cold brew coffee. I boiled water, and since that big mason jar is marked on the side with measuring indications, it's easy to fill it just half way with boiling water. I did wait about 30 seconds before pouring the boiling hot water and added an ice cube. You actually want your water temp closer to 195, so I had about a 30 second lag before tossing in the sachet.
Toss in your Teavana Peach Green Tea pitcher sachet. I ripped open one sachet so you could see the green tea. Here's what I had as I was waiting on the 5 minute brew time: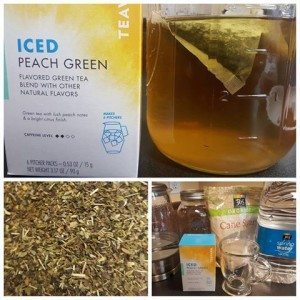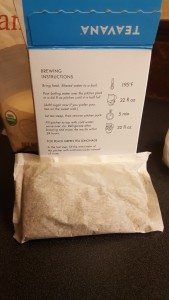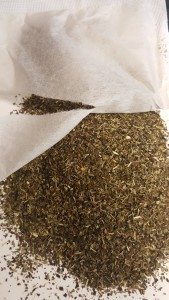 Five minutes flew by. (I used my phone to time the brew time.)
The next step is to fill your 64 ounce pitcher the rest of the way up with cold water. I used room temperature bottled water.
Then serve over ice: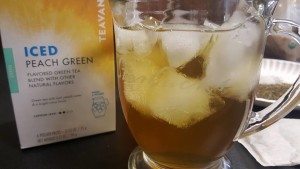 I crammed a cup full of ice and poured the iced tea over it.
This was super easy and delicious. It's crisp, lemony, and peachy and I literally had fabulous iced tea super fast.
And in all honesty, this is way cheaper than buying iced tea at Starbucks. You can do the same with the Teavana Passion Tango Tea pitcher sachets. (If you use the Teavana Passion Tango Tea pitcher packs, there's no need to worry about cooling your water to 195.)
HAPPY NATIONAL ICED TEA DAY!
Related posts