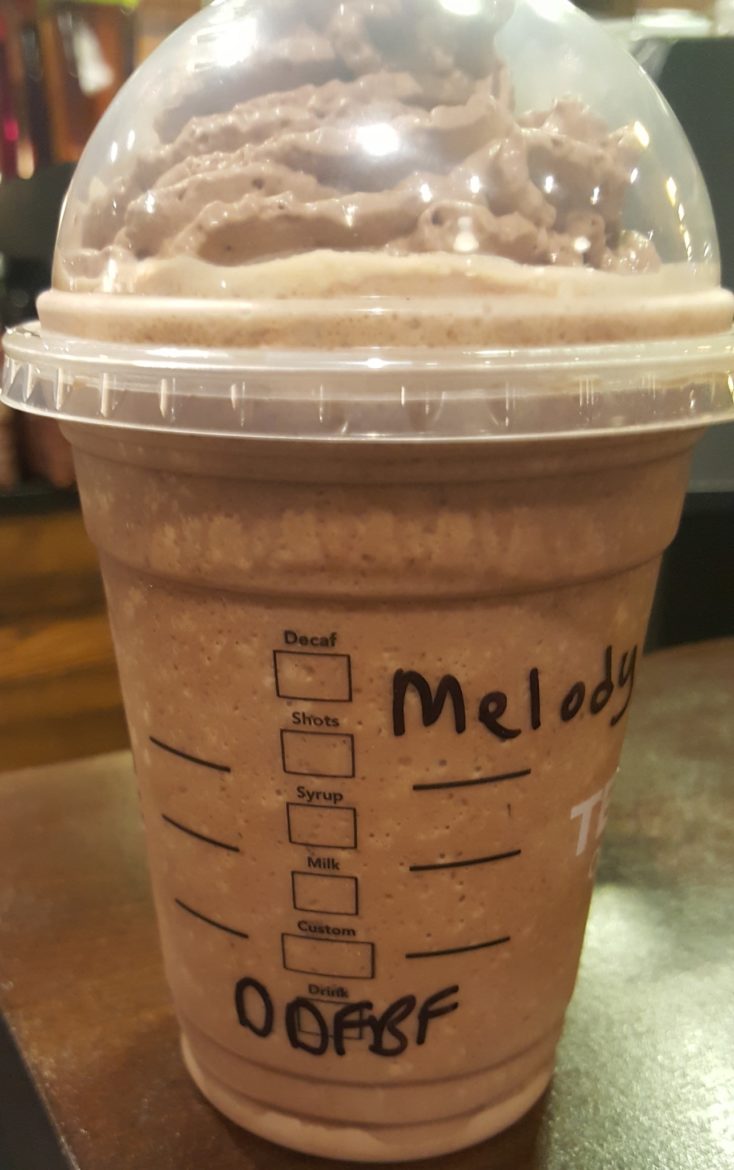 Summer is here and so is sweet summery treats! Starbucks has conjured up the Double Double Fudge Bar Frappuccino, starting now for the next few weeks.
This new Frappuccino flavor is inspired by the quintessential cool and delicious summer treat, and it joins existing summer favorites S'mores Frappuccino and Caramel Waffle Cone Frappuccino, which also evoke memories of favorite summertime treats and experiences. Starting June 11 and for the next few weeks, customers in the U.S. and Canada can enjoy the new Frappuccino blended beverage, which is a double dose of Mocha sauce combined with vanilla syrup, Frappuccino Roast coffee and milk, blended with ice. It is then topped with chocolaty whipped cream.
I tried one early this morning at the East Olive Way Starbucks: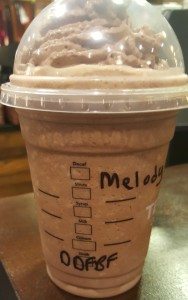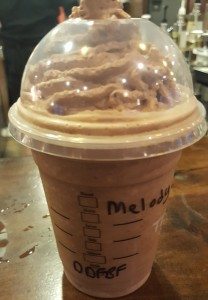 It is super chocolatey! It is a very rich, extra chocolate Frappuccino. I don't think I could finish a tall size (12 ounces). I drank several sips of mine this morning to try it, but I wouldn't suggest this as a breakfast item at a little after 5 AM.
Here's the sign that I saw for it at East Olive Way: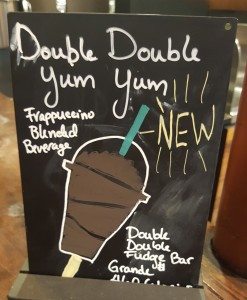 At East Olive Way there was jut the one small sign by the register (however that store has a very non-standard layout in many ways, including menuboards).
I think it would be so much fun to be a barista. The customers behind me saw me taking pictures of the above sign. As I stepped away from the register, I heard one them ask the barista, "Can I get the Double Yum Yum hot?"
I get that expression, "No experience necessary to be a customer…" but still I had to chuckle. It would be fun to come up with answers!
Enjoy your this dessert in a cup! The Double Double Fudge Bar Frappuccino!
For other Frappuccino ideas, try these:
Related posts