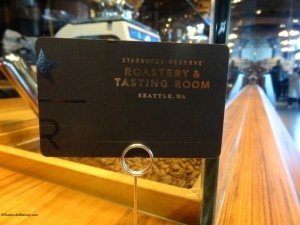 This is your chance to enter a giveaway of the new Starbucks Roastery Card. This is a must-have for anyone who is a Starbucks card collector. It's only available at one single store: The Starbucks Reserve Roastery and Tasting Room, located at 1124 Pike Street in Seattle. Your card will be loaded with $10.00 on it, if you're the winner. I know there are many who want this special card!
To enter, leave a comment below. Your comment must be about Starbucks. Your comment cannot exceed 30 words. Your name when you enter has to be more than just one name: It's super confusing to see 20 entries by "Michelle" or "John." You can be Michelle 1 or John X or Michelle Smith or Michelle 44 or John R or Super John, or anything other than just one plain name. If you do NOT see your comment appear, you might not have followed these instructions. You must be over age 18. You must have a mailing address within the United States or Canada. I will only count the first 200 entries. If your post ends up being number 201, it will not be entered. You must leave your comment before December 23, 2014 at 6:00 PST. There will be no more valid entries when this blog post reaches 200 comments or after 6:00 PM on the 23rd – whichever comes first. Last but not least, you must indicate in your comment whether you're a customer or a partner. I'm going to divide the entries into a "partner" group and "customer" group and pull one winner, at random, from the entries. And then I'll mail out one card to the winning partner and one card to the winning customer. One entry per person.
I cringe to mention this, but I've never done a giveaway without some people being confused by entry rules. I don't try to be confusing! I hope you'll read the above carefully. A common mistake is that people try to send me an email or leave a Facebook comment as an entry. The only way to enter is to have your comment appear below on this page. I know it's picky, but I'll be counting the number of words, and looking at what your name is and all the other entry criteria.
I hope you'll take a moment and subscribe to this website. If you've been enjoying my Starbucks blog, please take a moment and add your email address in the side column and subscribe to future email updates. Or you might consider joining the Google+ page for this website. Thank you! And have fun!
Edit:
This giveaway is causing some problems for readers. I've deleted a ton of comments that were great comments but the person forgot to say if he or she is a customer. Also the 30 word limit is causing some problems. In addition, some people aren't writing a thing about Starbucks: it doesn't work to say only "happy holidays" or "I enjoy this website." You can think up something to say about Starbucks, even if it is your favorite drink, store, or whole bean coffee.
Edit on December 29, 2014:
Both winners haven't contacted me yet. I've emailed them both. If you are the listed winner please contact me.
Edit: I'm only waiting to hear from Curtis Outain now.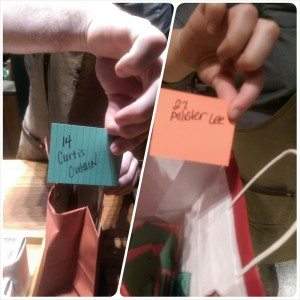 Related posts