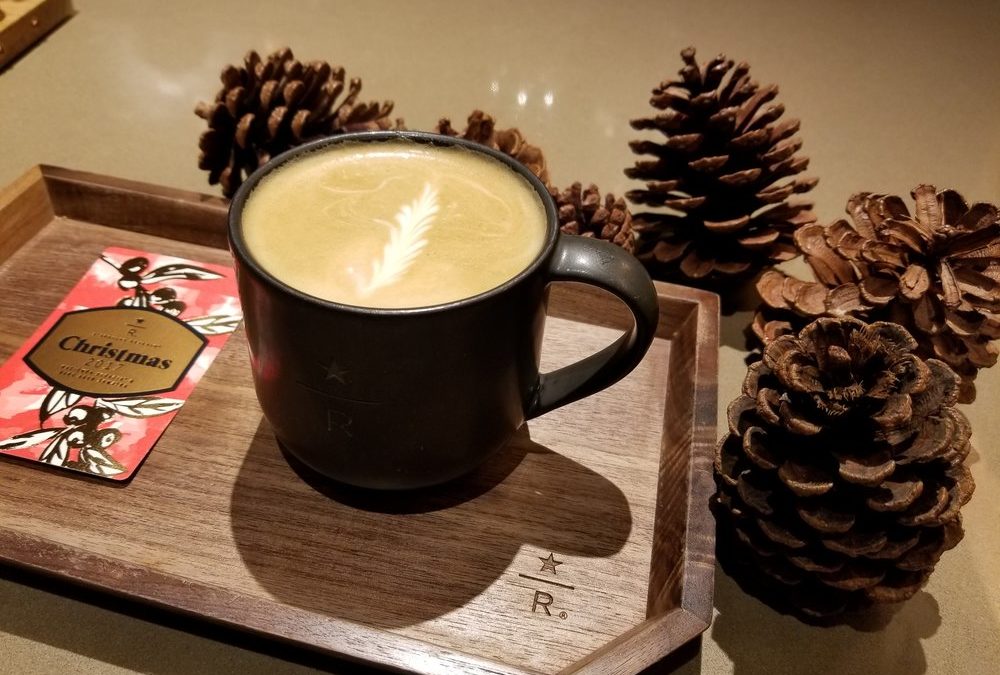 In late November, Starbucks introduced the Juniper Latte. It's probably the first time that a latte has a tree-like and woodsy aroma and flavor. For me, words that go with this drink are pine, woodsy, spicy, gin, Christmas, balsam, and festive. I get some pine aroma, and I even brought a few pine cones to the Starbucks store to get more of that smell. This drink is offered using Christmas Reserve as the espresso, a wonderful limited-edition holiday coffee offering.
You will find the Juniper Latte at the following Starbucks locations: (Look for this drink at Reserve Bar locations, which is a store that has elevated coffee and brewing options, and different seasonal beverages and merchandise.)
This is just a winter seasonal drink so it will be gone soon! If you want to try a flavorful latte that doesn't really taste all that sweet, this might be your go-to drink!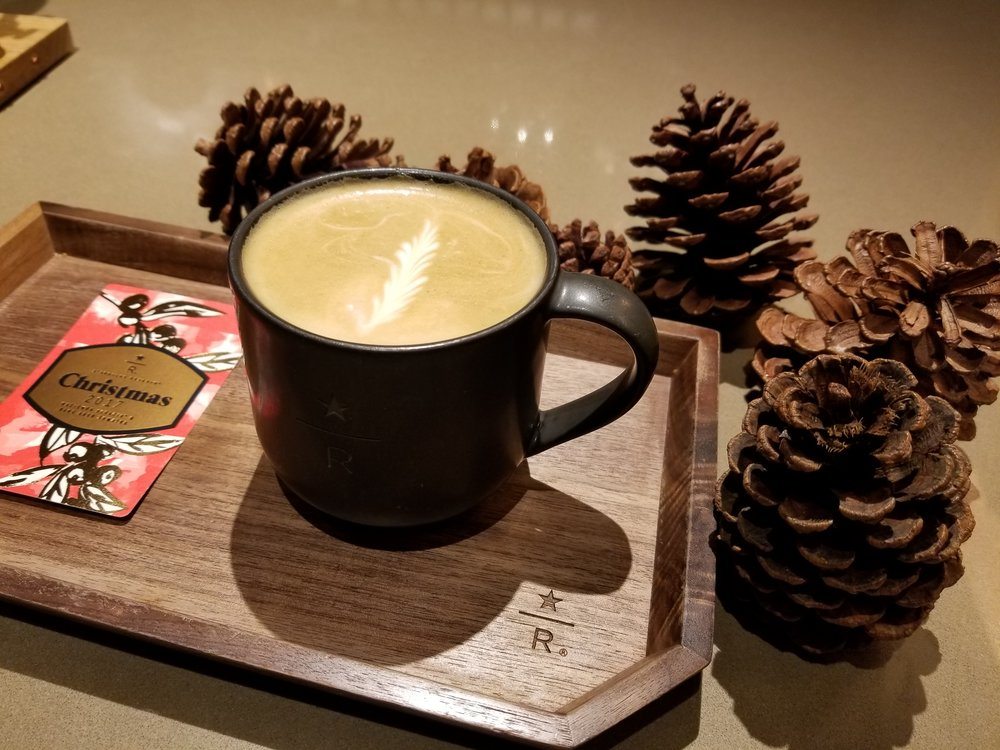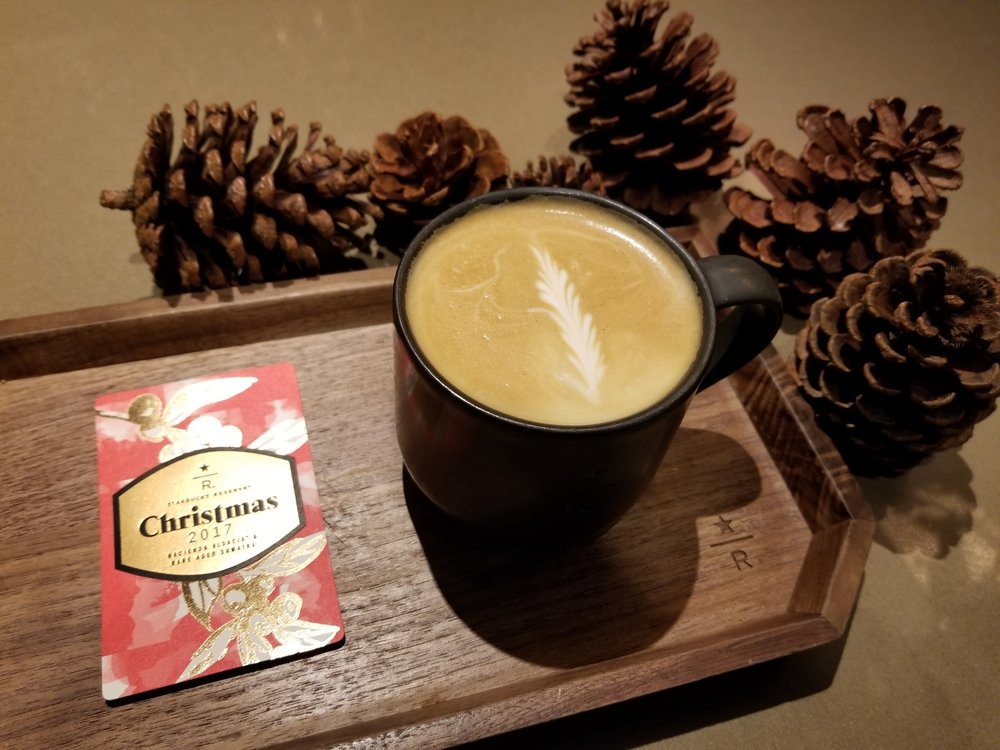 Related posts