Grass Valley, California Starbucks: peering through the windows
Melody, August 13, 2011
34
2 min

read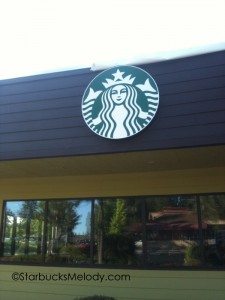 Last month I took a trip to California to try the Pink Lime Frozt Frappuccino.  While I was there I caught up with a former partner, who shared with me  some photos he had just taken, and we had a great conversation about a Starbucks in Grass Valley, California.  It's not an area with very many Starbucks stores. He was on a road trip, and when dropping by a Starbucks just off the highway, he noticed a curious thing.  The small Starbucks that he was visiting had notices up that it would be closing at the end of July.  The address of the location which closed at the end of July 2011, is as follows:
Freeman & McKnight
716 Freeman Lane
Suite A
Grass Valley, CA 95949
(530) 274-1595
****
As I write this, the old Starbucks is still in the store locator but I assume that at some point this link will no longer work and/or be updated:  716 Freeman Lane Starbucks in store locator.
Directly across the street from the small Starbucks he visited, in clear view, was a much larger brand new company-operated Starbucks with signs on it that it would be opening on August 1, 2011.  The partner decided to go check it out.  So on that bright sunny July day, the store was closed, and a few days away from opening as a much larger, beautiful store.  He snapped some photos as he peered through windows, including the drive-thru window.  I really want to pass on his photos here (with his generous permission) because somehow it's intriguing to look at a brand new store just two days away from its grand opening.  I'm impressed at how great these pictures came out considering they were taken with his phone, through windows, into a store with no lights on.  Take a look:
The closing-Starbucks had some illustrations up depicting the floor plan and interior design of the new store.  I thought these were pretty cool too:
I hope you enjoyed these photos as much as I did.  It feels like we're peering at a Starbucks that is in a deep sleep, moments before it awakens.  That sounds way too corny!  Alrighty, enough silliness from me.  This is an open thread.  Feel free to talk about anything Starbucks-related.
Related posts