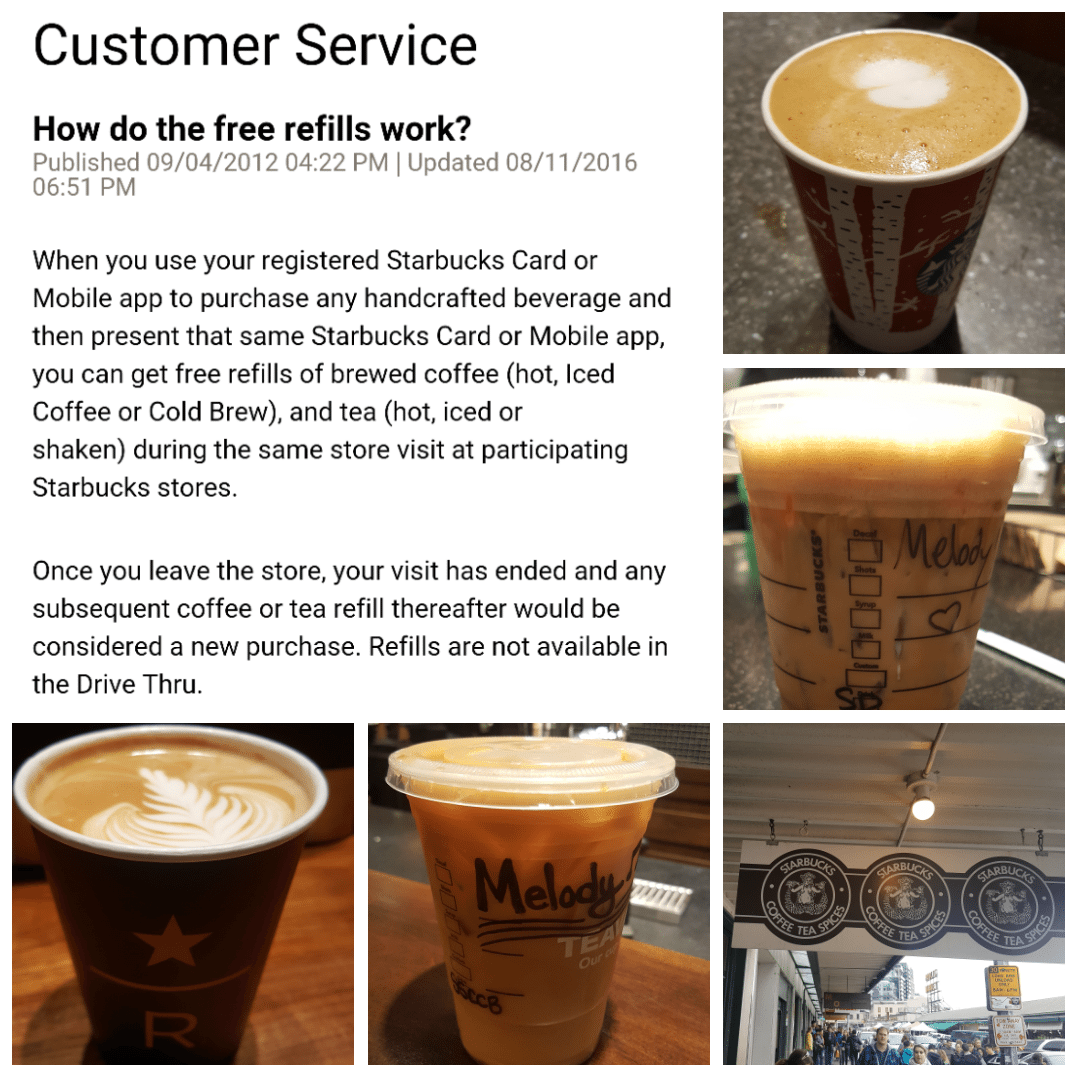 Starbucks Refill Policy Refresher Course.
How well do you know the Starbucks refill policy? The substance of it hasn't changed in years, but Starbucks occasionally tweaks the customer-facing wording for clarity. Here's the latest version…
Search
Subscribe
Join the StarbucksMelody.com mailing list to receive a weekly email with new posts.
Blogroll
Websites Produced by Starbucks