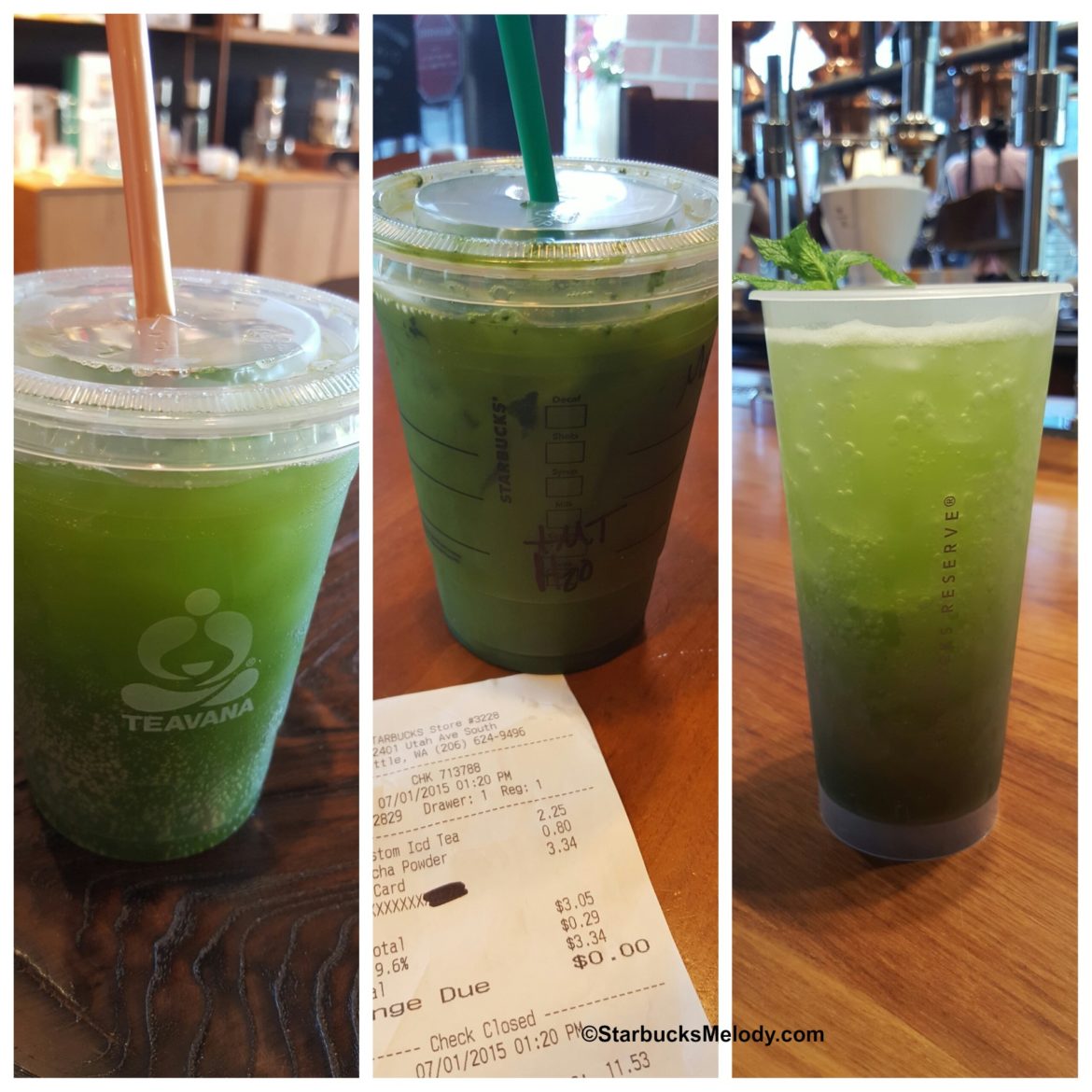 Iced Matcha Beverages: Starbucks, Teavana, and the Roastery
Melody, July 4, 2015
10
3 min

read
Matcha is a popular green tea, and people are using it in food and beverage everywhere. You've probably even heard of people ordering it as a custom green tea at Starbucks. Matcha is a pulverized green tea, especially high in antioxidants.
I thought it would be fun to look at some iced Matcha options: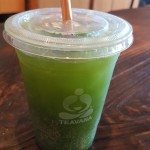 Teavana Sparkling Iced Matcha with Mint:
As a seasonal summer drink, you can order a sparkling, mint iced Matcha. This is not available at all Teavana stores, rather only the special "tea bars" which have food and beverges. There are 5 of the Teavana concept tea bars, including Chicago, New York, Beverly Hills and Seattle. In Seattle, there are actually two Teavana stores where you can get this drink: University Village and Pacific Place mall. The matcha (same matcha in all of these three drinks) is lightly sweetened. This beverage uses matcha, water, and a sprig of mint. The entire recipe goes into the Fizzio carbonation machine, causing the drink to really absorb the mint flavor.
This is my favorite of the iced matcha drinks that I tried. It has both a lot of sparkle and you can taste the mint flavor. This drink is very lightly sweetened with a Teavana syrup made from Teavana "rock sugar."
The 16-ounce Teavana iced matcha drinks comes out right around $4.33. Prices may vary by region. This is a summer seasonal drink.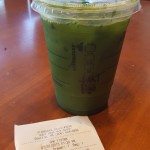 Starbucks Iced Matcha Custom Tea:
Sometimes people go to Starbucks and ask for matcha to be added to water. This is a custom green tea. The first time I ordered it (in preparation for this article) I didn't enjoy it very much, but then I tried it again, and began to see the appeal of ordering this beverage. This would never be my go-to drink but it is light, and not very sweet. If you really wanted something super light, low calorie, and healthy, I could see the appeal of "Matcha water."
To be clear, when you order a "matcha water" at Starbucks, you should be charged for a "custom iced tea." I believe that you would be charged for both the "matcha" and "custom iced tea" charge, but I'm not 100% on that. I've heard two different things. As you can see, my 16-0unce Starbucks matcha water was about $3.34. Prices may vary. It is not an 88 cent beverage.
This drink is available at Starbucks stores everywhere.
The Roastery Sparkling Iced Matcha with Mint:
In theory, this is very close to the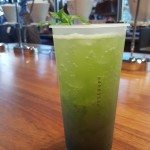 same drink as the Teavana seasonal iced matcha beverage. There is no Fizzio machine at the Roastery so they use a sparkling water, and just add the sprig of mint at the end. Also, at the Roastery they have a simple syrup called Demerera syrup, which is created by Tom Douglas-created syrup. The Roastery version of this drink uses just a few pumps of Demerera syrup.
It is really close, but somehow I like the Fizzio-created version better. The mint flavor seems to get better infused throughout the drink by putting all the ingredients together into the Fizzio.
A 16-ounce Sparkling Iced Matcha with Mint at the Roastery is $6.03 (after tax) – $5.50 before tax. This is a summer seasonal drink.
Teavana Imperial Grade Matcha:
Also, I want to mention that Teavana sells a high quality, imperial grade matcha in their stores, everywhere. There are roughly 600 Teavana stores in the U.S. and you can  order the matcha through teavana.com also. My understanding is that this is hand-pulverized, unsweetened matcha. Use it your smoothies, as an ice cream topping, or whatever you like! (Okay, the ice cream topping idea is just my silly idea!)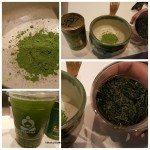 Related posts