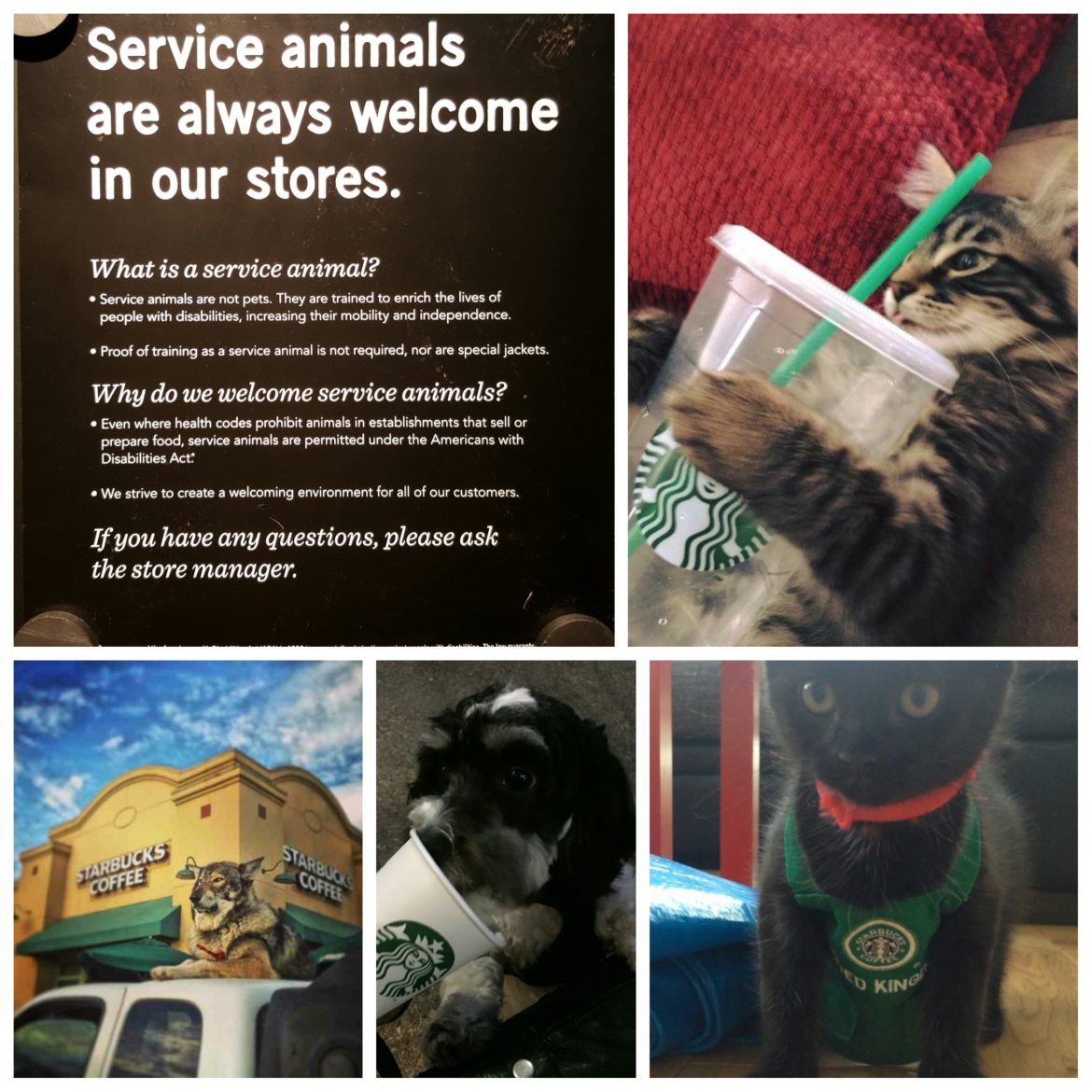 I have a relatively new website called Pets of Starbucks. That website is a fun collection of reader-submitted photos of their pets and Starbucks. Sometimes it's their puppies enjoying a 'puppaccino' and sometimes it's a cute kitty pic. Once in a while these cute critters somehow find themselves wearing the green apron. There's even one cute little piggy pic.
I hope you're enjoying the fun pics of pets and Starbucks!
Today, I was visiting the Starbucks at Pacific Place in downtown Seattle and noticed this sign on the community board: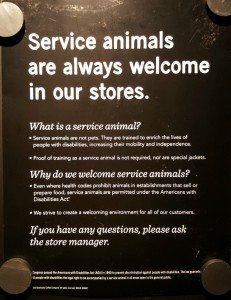 The sign was a good reminder for me that pets don't belong actually inside a Starbucks store. Service animals are always welcome in the store. The sign explains that the Americans with Disabilities Act requires that service animals be allowed inside stores.
I don't know if all Starbucks have this signage, but I believe this applies to all stores. As an aside comment, I can say for sure that every California Starbucks is required to have signage citing to California law that only service animals are permitted in the store. At least in California, this is not just a Starbucks requirement, but written into California code.
So thank you to the many, many people who have been sending in photos to Pets of Starbucks. There is a button on the site that says "Submit a photo," so make it easy for you to submit your pic.
And please, only service animals inside Starbucks stores.
Thank you.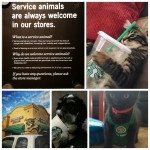 Related posts