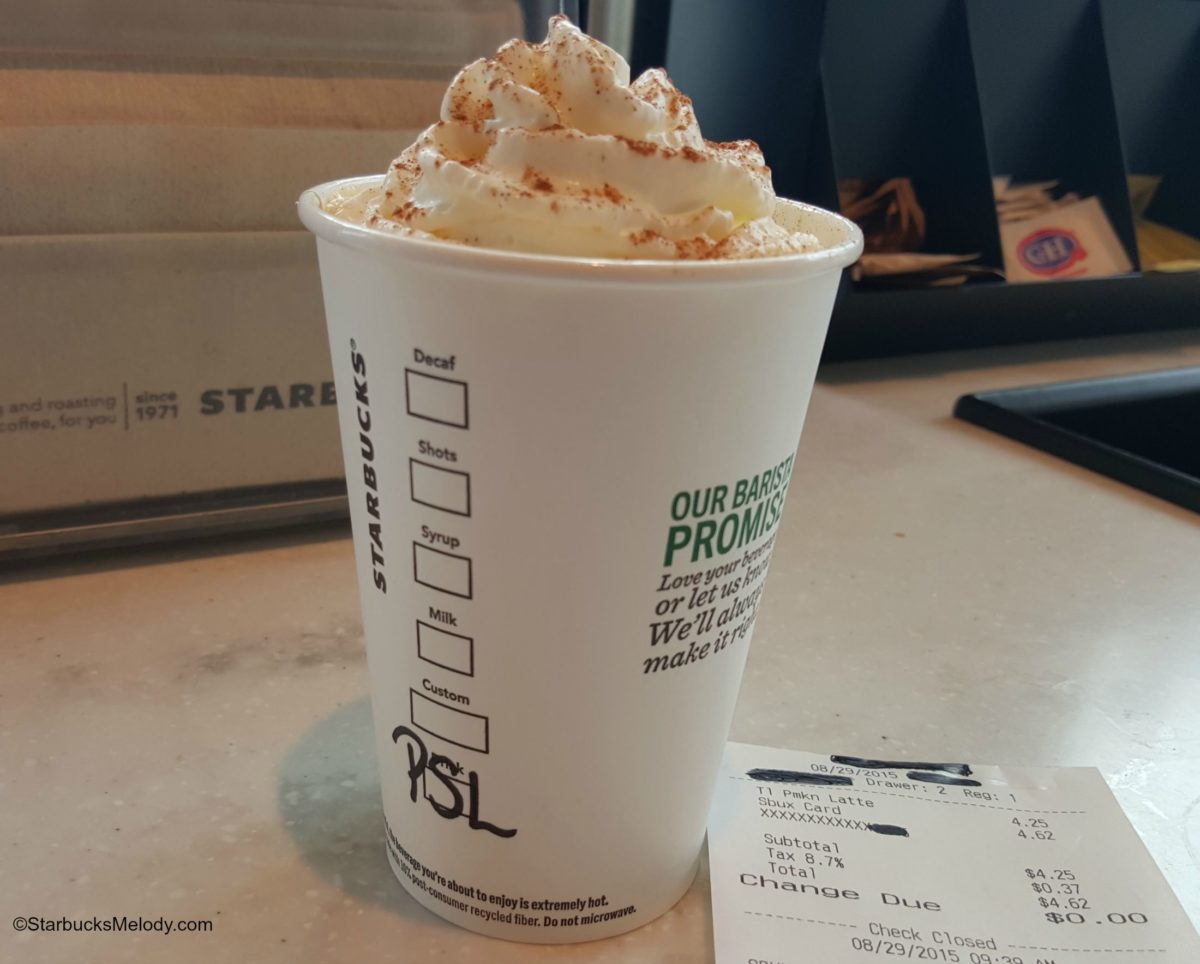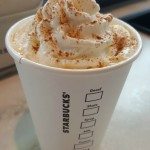 Are you awaiting the Pumpkin Spice Latte? This year's is better than ever. Something new has been added to the recipe – that's actual pumpkin. I have a feeling this will be a banner year for Pumpkin Spice everything at Starbucks.
September 4, 2015 through September 7th, MyStarbucksRewards members get early access. All you have to do is be a part of MyStarbucksRewards – any level is fine. (Welcome, Green, Gold). I always suggest – regardless of which level you're at – pay and track your rewards and promotions via the smart phone apps. (Android and iPhone apps).
I've had a couple of Pumpkin Spice Lattes already. Here in Seattle, the weather has quickly turned fall like. We've got some rain and wind, and it feels like it's time to wear long sleeves, boots, and drink Pumpkins Spice Lattes. This year's Pumpkin Spice tastes better than ever before. It has a cleaner, better taste, and a much more natural orange color.
I want to remind you that can do more with the Pumpkin Spice syrup than just make a latte:
You can have a Pumpkin Spice Frappuccino (sorry, no topping on this photo):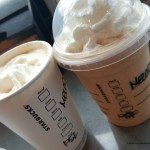 The Pumpkin Spice Frappuccino is fabulous! It's a perfect sweet, cold fall beverage. I tried the creme based version of the Frappuccino but you could order it as a coffee-based Frappuccino beverage.
You can add the Pumpkin Spice syrup to other drinks. A few partners on Facebook mentioned to me that it's fabulous in the Cold Brew Coffee: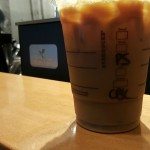 If you decide to add Pumpkin Spice syrup to a drink that doesn't normally have it, you'll be charged an upcharge – here in Seattle, that would be a 60 charge to add Pumpkin Spice to a drink such as the Cold Brew Coffee. It's possible that there could be some variation in the price of the Pumpkin Spice.  (Licensed stores occasionally have their own pricing and there can be some regional variation).
Starbucks first launched the Pumpkin Spice Latte in the fall of 2003. It's been a popular seasonal drink ever since, usually winding down in December each year.
Cheers! Enjoy Pumpkin Spice … Soon! The official launch date of Pumpkin Spice is September 8th.
Related posts