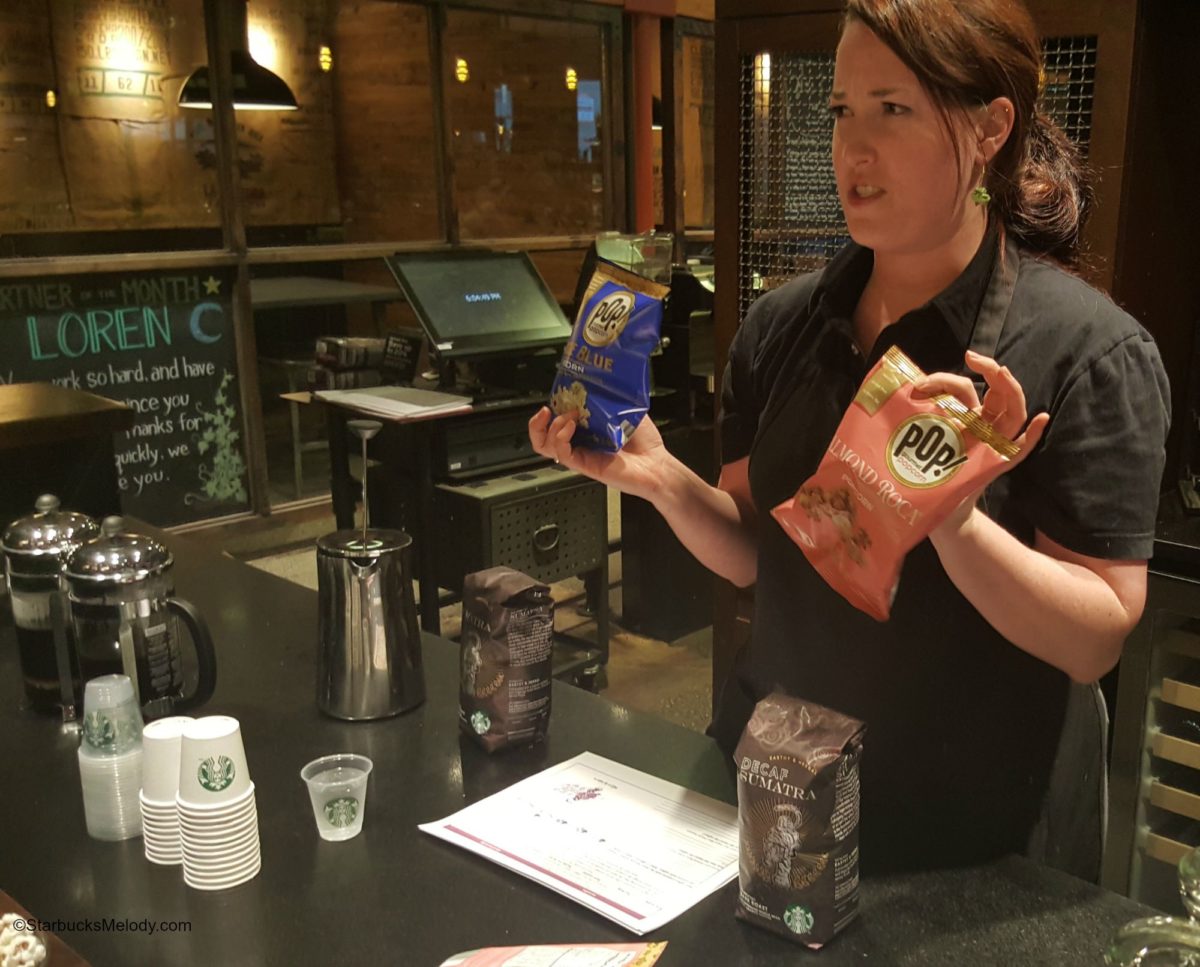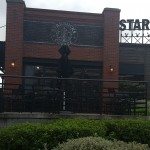 On Monday August 31st, I attended a great coffee seminar, featuring the core Starbucks Sumatra coffee and pairing it with Pop Gourmet Popcorn.
If you're looking for a coffee seminar in Seattle, be sure to check with the East Olive Way Starbucks at 1600 East Olive Way, in Seattle's Capitol Hill neighborhood. It's on the corner of Olive Way and Summit. Coffee tastings and events are generally every other Monday evening at 6:00 PM but call ahead to double check their schedule.
Coffee Master Kate prepared both regular and decaf Sumatra, and paired it with the Rogue Blue popcorn as well as the Almond Roca Pop! Gourmet Popcorn.
First off, Kate made both the decaffeinated and caffeinated Sumatra coffee. She wanted to demonstrate that they're almost impossible to tell apart. She mentioned that sometimes there's a myth that a decaf coffee tastes different than the caffeinated version, but usually you can't even tell them apart. Kate said she's a fan of drinking decaf and this is one of her favorites: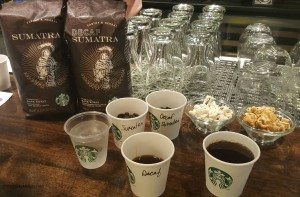 Starbucks decaf Sumatra is decaffeinated with a "natural" method: This means that the caffeine is extracted from the green coffee bean with natural carbon dioxide and ultra-pure water. The fluid moved through the container of wet beans, removing only the caffeine from the coffee.
Kate chose Pop! Gourmet Popcorn for her pairings: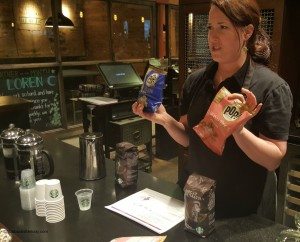 By the way, I have to say that I'm quite a fan of the Pop! Gourmet Popcorn. Even if you have no intention of trying a coffee pairing, I'd still recommend trying the popcorn for a fun treat. I personally especially like the Almond Roca flavor Pop! Gourmet Popcorn.
The Rogue Blue Cheese popcorn with the Sumatra was truly a great pairing. And I'll be honest, I'm not a fan of blue cheese. The flavor of the blue cheese brought out the savory elements to Sumatra. It also seemed to dial back the mouth-feel of Sumatra. Coffee is sometimes described as having a weight or a mouthfeel, in the same way that you might think about the difference in mouth-feel of skim milk compared to whole milk.
The Almond Roca didn't pair as perfectly. I think Sumatra needs a good savory pairing.
Thank you Kate for the fabulous event! You can see she earned a mug award for doing such a spectacular job!
Related posts