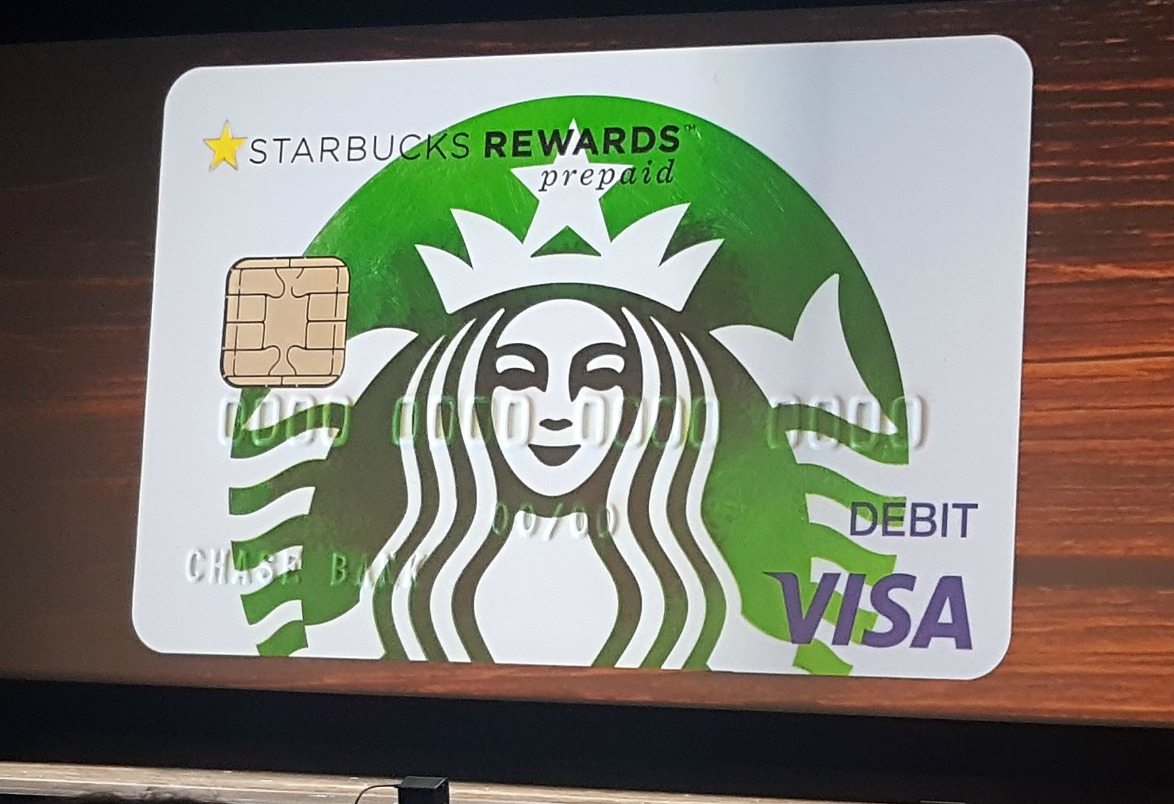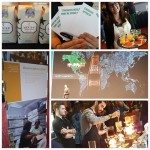 Today was the annual Starbucks shareholder's meeting. Time to recap just a few things from today's meeting here in Seattle:
The meeting started off with a dance performance of drummers and dancers. Turns out the performers are all Starbucks partners in China! It was beautiful to watch:
Starbucks China Partners Dance and Drumming Performance: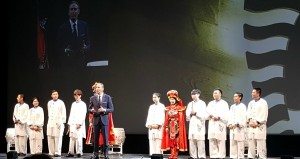 Starbucks Military Hiring Initiative:
CEO Howard Schultz talked about Starbucks' progress in their initiative to hiring military veterans (or military spouses):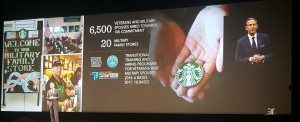 Starbucks has hired, thus far, about 6,500 partners under their military hiring initiative and opened about 20 military family stores. I have to say that I always enjoy hearing the updates on the military hiring initiative. I have extremely strong feelings about the idea that Starbucks (and other companies) should be hiring veterans. Before the meeting started, I met a young woman who was transitioning out of the Army to a position at Starbucks as part of a fellowship. I don't know her name and we only talked briefly, but it was great, short connection. I understand deeply the challenges in that transition. I'm so glad that Starbucks can support and recruit recent military service members and guide that transition from military to civilian life. I also met a gentleman (I could swear his name was Mike, but I'm terrible with names and faces) who had served 22 years in the Marines before joining. Again during the meeting, there isn't a lot of time for conversation but I was completely impressed with the former marine. I do believe that Starbucks should be honoring veterans, and indeed is doing an enormous amount to benefit military veterans.
Bottled Cold Brew: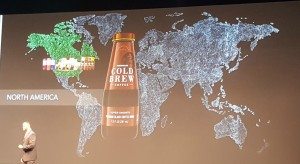 Today Starbucks announced that this summer we will see Starbucks selling bottled cold brew. This new product will be available in North America, and at retailers like grocery stores and other such merchants.
I have a feeling that will be popular!
Starbucks Rewards / Starbucks Phone App: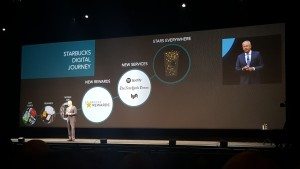 The new Starbucks Rewards will begin on April 12, 2016. The Starbucks shareholder's meeting gave a lot more detail about these changes. The plan is that the new version of the Starbucks smart phone app will include curated content from the New York Times, and you'll earn stars for paying for content. (I don't know too many details about this but that sounded like the basic structure).
Starting April 12th, Starbucks Rewards members will be able to use the mobile phone app to redeem a reward.
During the Q & A session at the end of the meeting, one shareholder asked about the availability of a Windows phone app. Kevin Johnson, Chief Operating Officer, replied that it's in the works and about 30 to 45 days away from launch.
The Starbucks Prepaid Visa Card: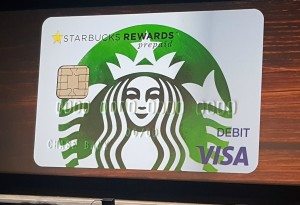 Starbucks announced that by the end of the year, in partnership with JP Morgan Chase, a new form of payment to earn stars: The Chase prepaid Visa card. This brings new meaning to the idea of "stars everywhere". Load money on this card, you'll drown in stars. Can you imagine filling up your tank with gas, and next thing you know, you've earned a reward. It's possible that you'll earn so many rewards that it'll be hard to use them all!
That's the roundup from today's meeting. Thank you to the many people I met and reconnected with for the great and elevated experiences.
Related posts