The winner of the $30.00 gift card is "MCW."  Congratulations!  The RandomPicker.com link wasn't so great.  I am still trying to fine tune these contests!  In any case, it's quite easy to put names on cards, and draw them out of a Starbucks bag.  This morning I dropped by one of my favorite Starbucks located at 4th and Union in downtown Seattle.  I put 73 names into a bag, and a partner who was off her shift volunteered to give the bag a good shake and pull a name out of it.  Here's the action shot of her shaking the bag: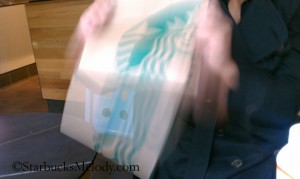 And the winner is MCW!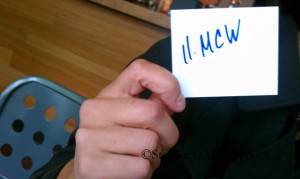 If you are reading this MCW, please email me your contact information.  I can be reached at Melody at StarbucksMelody dot com.
Thank you to everyone who participated in the Tazo Tea giveaway.  Please come back soon and comment again!
Related posts