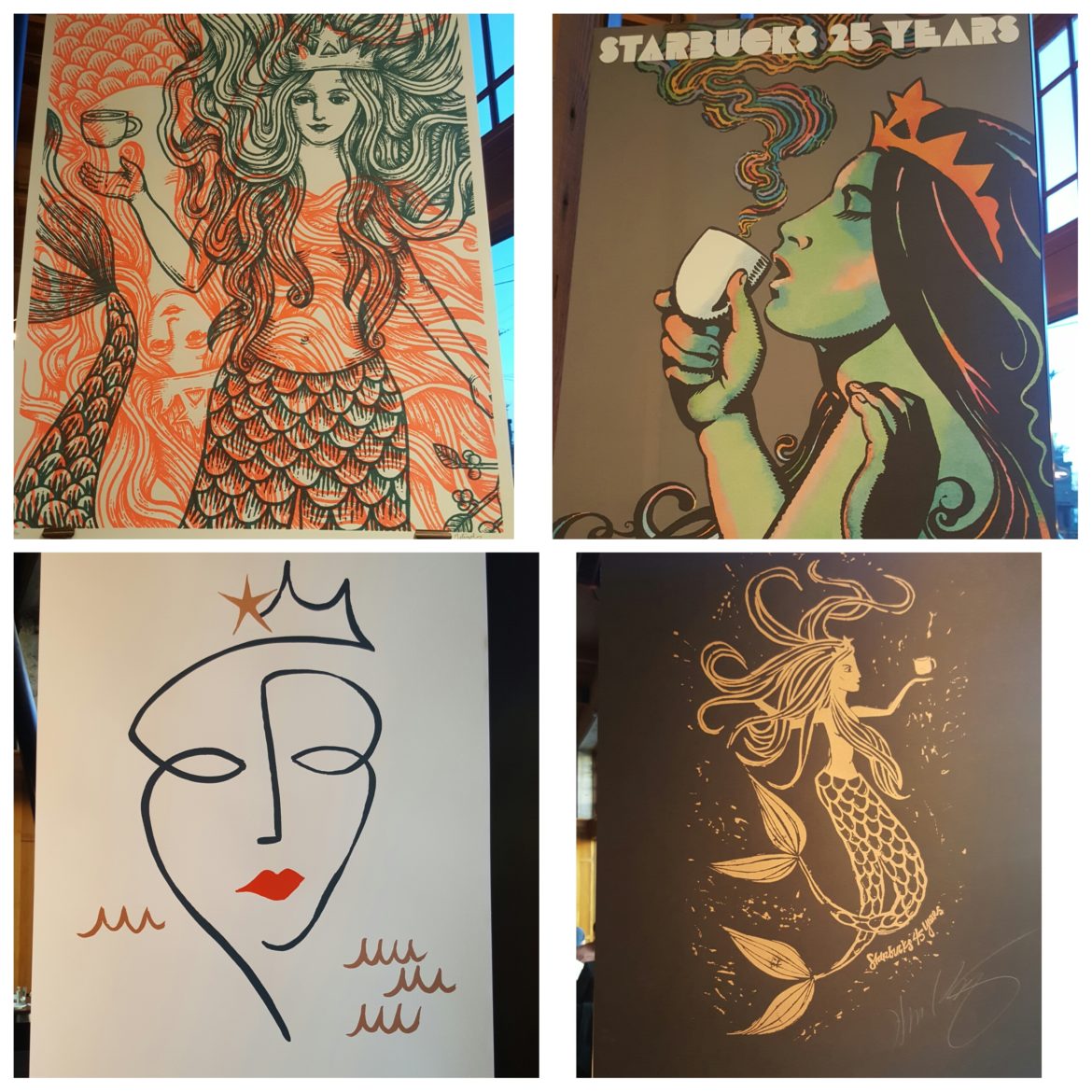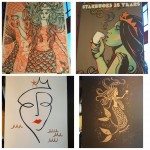 Right now at the Roastery, there's a collection of four posters, all for sale in small quantities. They're beautifully done. This is the kind of thing I collect! I have a large collection of in-store signage, Starbucks posters and such. Take a look at these four posters: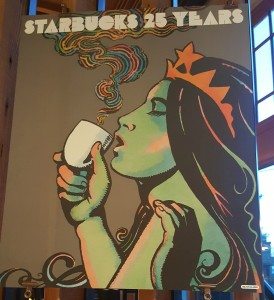 The first of the four is a design created by Milton Glaser in 1996 for Starbucks' 25th Anniversary. It's timeless and beautiful.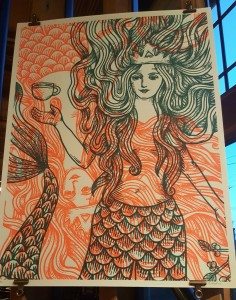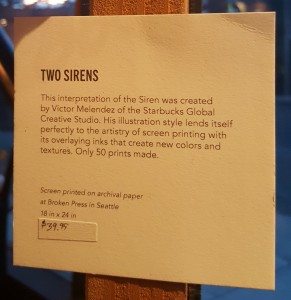 The second Starbucks siren artwork was produced by Victor Melendez, Starbucks own in-house creative designer. Victor Melendez is known for beautiful and unique Siren images, and also created the Siren on the 2015 Anniversary Blend coffee packaging. His colorful piece is called "Two Sirens" and only 50 prints were made.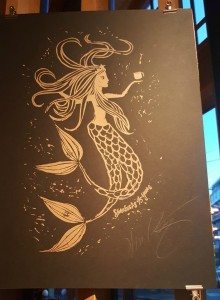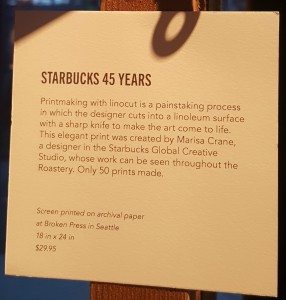 Next up, there's a dark brown-gold toned Siren against a black background. This artwork comes with Howard Schultz's autograph in pencil below the words "Starbucks 45 Years." Only 50 prints were made of this special Siren too.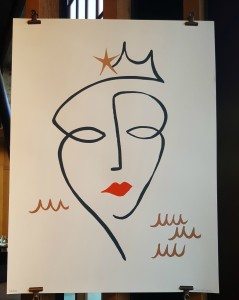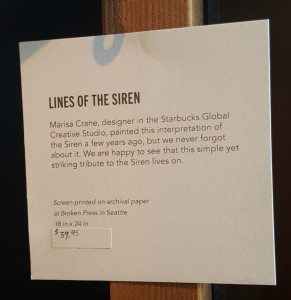 Lastly, is the simple and enchanting "Lines of the Siren" created by Starbucks in-house designer Marisa Crane.
Here's what all four look like on display:

I love all four of these! Beautiful!
Just as a reminder, you'll find these at the Starbucks Roastery, located at 1124 Pike Street, in Seattle, Washington.
Related posts