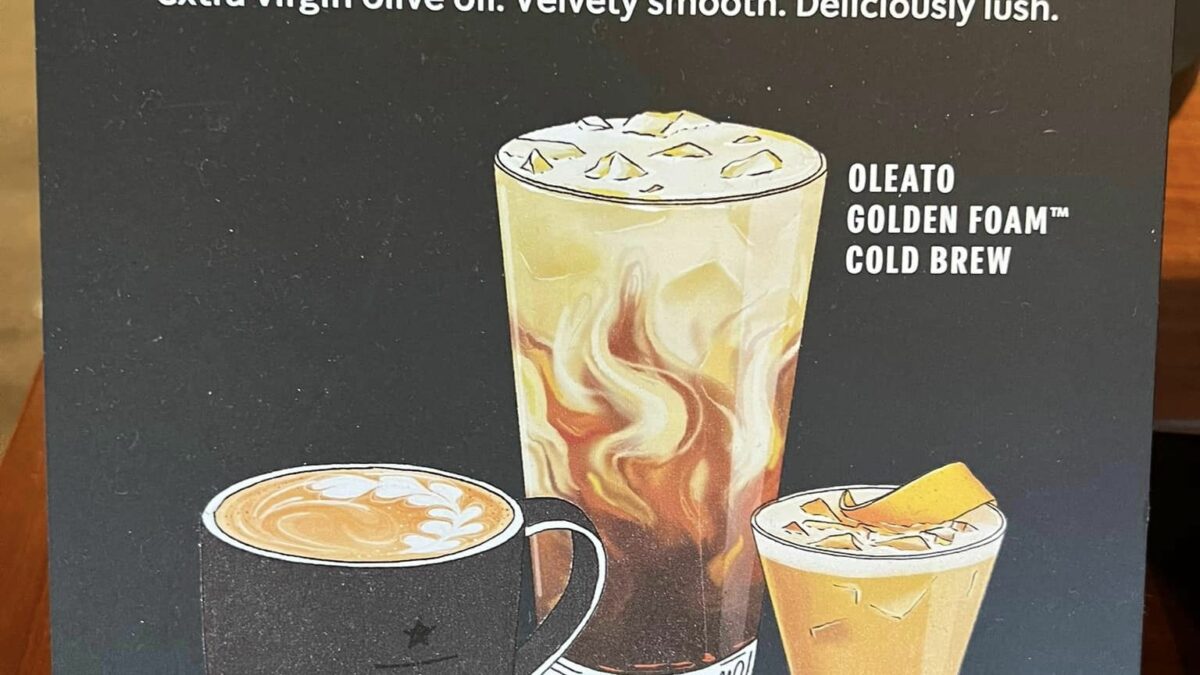 Starbucks innovates with olive oil and coffee: Starbucks Oleato
Melody, March 25, 2023
3 min

read
March 25, 2023
On March 23, 2023, Starbucks introduced Oleato to their Roastery locations, the historic store at 1912 Pike Place in Seattle as well as the Starbucks Reserve location located in SODO at 2401 Utah Avenue South. On March 27, select Starbucks stores in Seattle and Los Angeles will start serving the Oleato beverages.
Starbucks has announced that more locations are forthcoming for Oleato: Starbucks will continue to introduce the beverages in select locations around the world later this year, including Japan, Middle East and United Kingdom.
There are three featured Oleato beverages: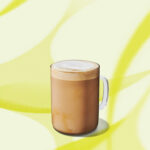 Starbucks Oleato™ Caffè Latte
Starbucks Blonde Espresso Roast, a light roast that is smooth and subtly sweet, is infused with Partanna extra virgin olive oil and steamed with creamy oatmilk to create a velvety smooth, deliciously lush latte.
Secondly, Starbucks is featuring a Iced Shaken Espresso: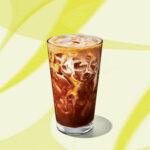 Starbucks Oleato™ Iced Shaken Espresso
This coffee-forward beverage offers layers of flavor sweetened with notes of hazelnut, rich espresso and creamy oatmilk infused with Partanna extra virgin olive oil.
The third featured beverage is an Oleato Goldenfoam Cold Brew: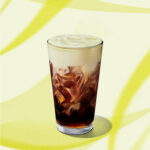 Starbucks Oleato™ Golden Foam™ Cold Brew
The inviting aroma of lush Partanna extra virgin olive oil infused cold foam cascades slowly through the dark, smooth cold brew, creating a subtle sweetness in the beverage.
I dropped by the Seattle Roastery today and saw the signage everywhere for these drinks, and a variety of merchandise for purchase related to the new beverages. You can buy some of the special olive oil to take home, and there is even an orange flavored olive oil for purchase!
Take a look at all the Partanna merchandise:
You might be wondering if I tried the new Oleato beverages. The answer is that I did not. I realize that many people will love these drinks but they don't actually excite me at all. For a while now, I've been on a whole foods, plant-based diet with almost no added salt, sugar, or oil. I recognize this diet will appeal to only a tiny number of people, but it works for me. And having eaten this way for the past couple of years, this new oil-infused coffee just simply does not appeal to me. I get it – different strokes for different folks. Though probably my loss of love for Starbucks coincides with me changing to a true whole foods diet. Starbucks, generally speaking, epitomizes processed sugary foods. I still drink plenty of Starbucks black coffee almost every morning!
I hope you get a chance to try the new beverage! While it's not for me, I have no doubt many people are going to love this.
On a side note, not related to Oleato, I saw this adorable tote bag at the Seattle Roastery. I was super tempted to buy it but the price tag was a little spendy at $68.95. More importantly, I really have enough Starbucks stuff and hardly need more.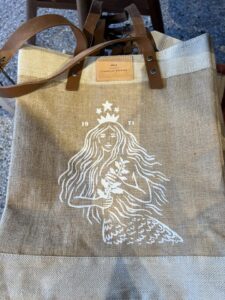 Related posts