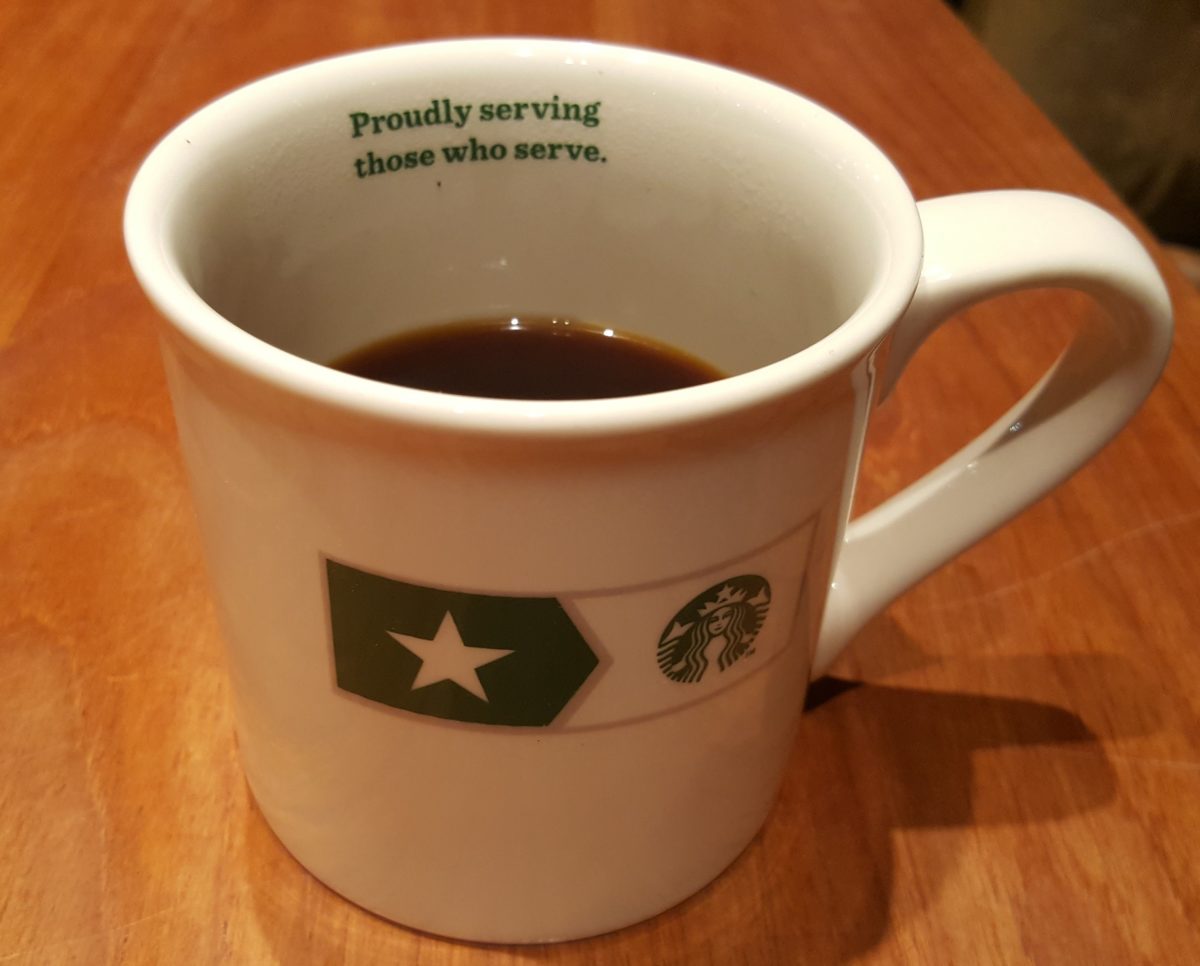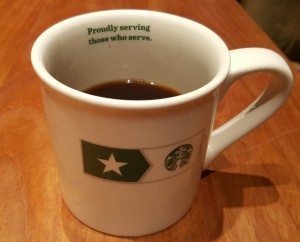 Veterans Day is this Friday, November 11, 2016. It's a time when we say thank you to all the men and women who have ever served, and their military spouses too. Starbucks is saying thank you too.
Starbucks has set up a number of different  ways to show appreciation to veterans:
Free Brewed Coffee:
·Any veteran, active duty military and military spouse who visits Starbucks on November 11, 2016, will be treated to a free tall coffee, as a way of saying thank you for his or her service and sacrifice.
Buy a Starbucks card, and Starbucks gives $5.00 to good-cause veterans organizations:
Between Nov. 1-11, Starbucks will donate $5 to three Veterans Service Organizations for every gift card purchased of $5 or more in value.  These national organizations unite civilians, veterans and military spouses to strengthening communities and bridge the military civilian divide. The three veteran's organizations are:
The Mission Continues – This is a community-centered organization bringing together the skills and experiences of military veterans to complete community service projects in their local communities, or as needed deploy to an area of unexpected crisis. The Mission Continues organization has local chapters called, "Service Platoons" which lead local community service events. Here in Seattle, the local chapter of The Mission Continues will being doing clean up, weeding, mulching, and more in Seattle's Rainier neighborhood on November 12, 2016.
I'm a big fan of the Mission Continues! This is a great organization for Starbucks to partner with and I hope to see more of these kind of local community partnerships.
Team Rubicon – empowers veterans who are adjusting to life at home to find purpose through community impact.
Team Red White and Blue – enriches the lives of America's veterans by connecting them to their community through physical and social activity.
Buy VIA and Starbucks will match and send overseas:
Between Nov. 1-11, any VIA packet purchased online (StarbucksStore.com) will be matched by Starbucks and sent to military units stationed overseas.
If you are a veteran or military spouse, thank you for what you do! This is a great way to demonstrate commitment to military veterans!
Related posts