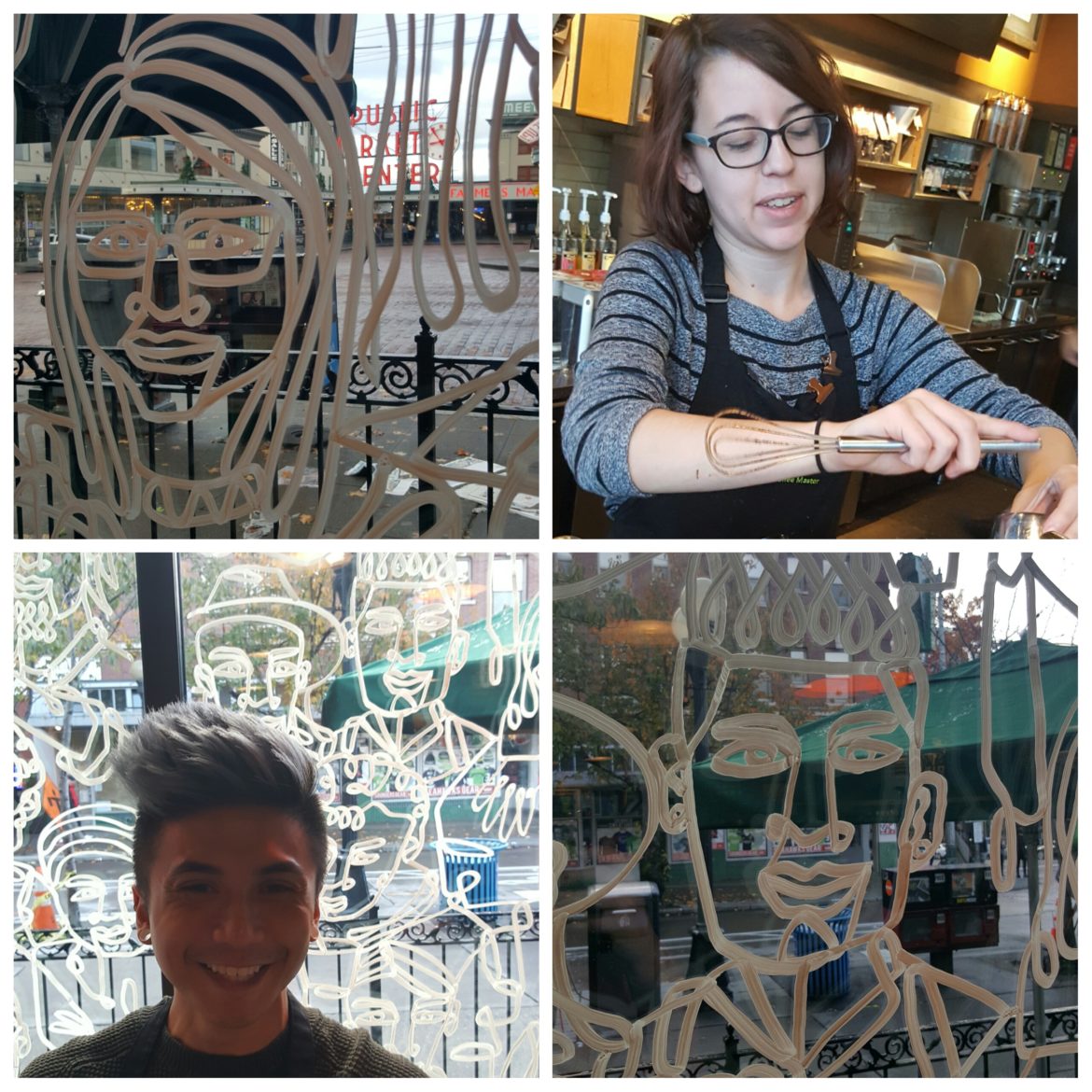 The Starbucks at First and Pike, in Seattle near the entrance to the Pike Place Market, has very special window art. Starbucks commissioned artist Shogo Ota to hand draw and depict the same thematic elements as on the green "Unity" cups for the store's windows: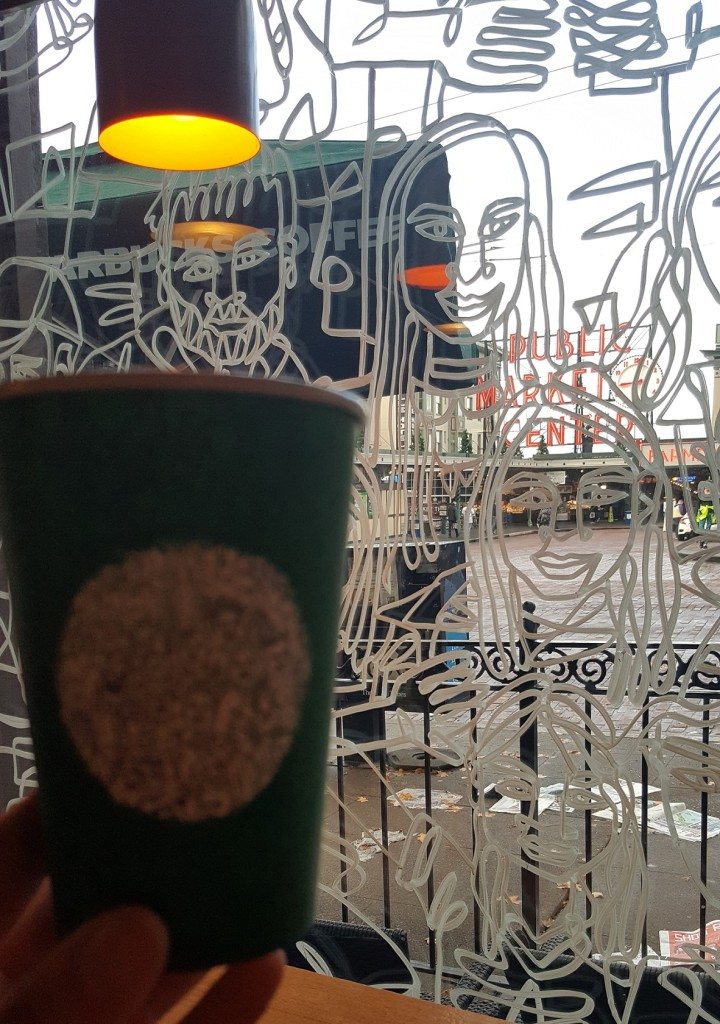 When Shogo did the artist work for First and Pike Starbucks, he depicted the store's own partners as part of the real people shown in their windows: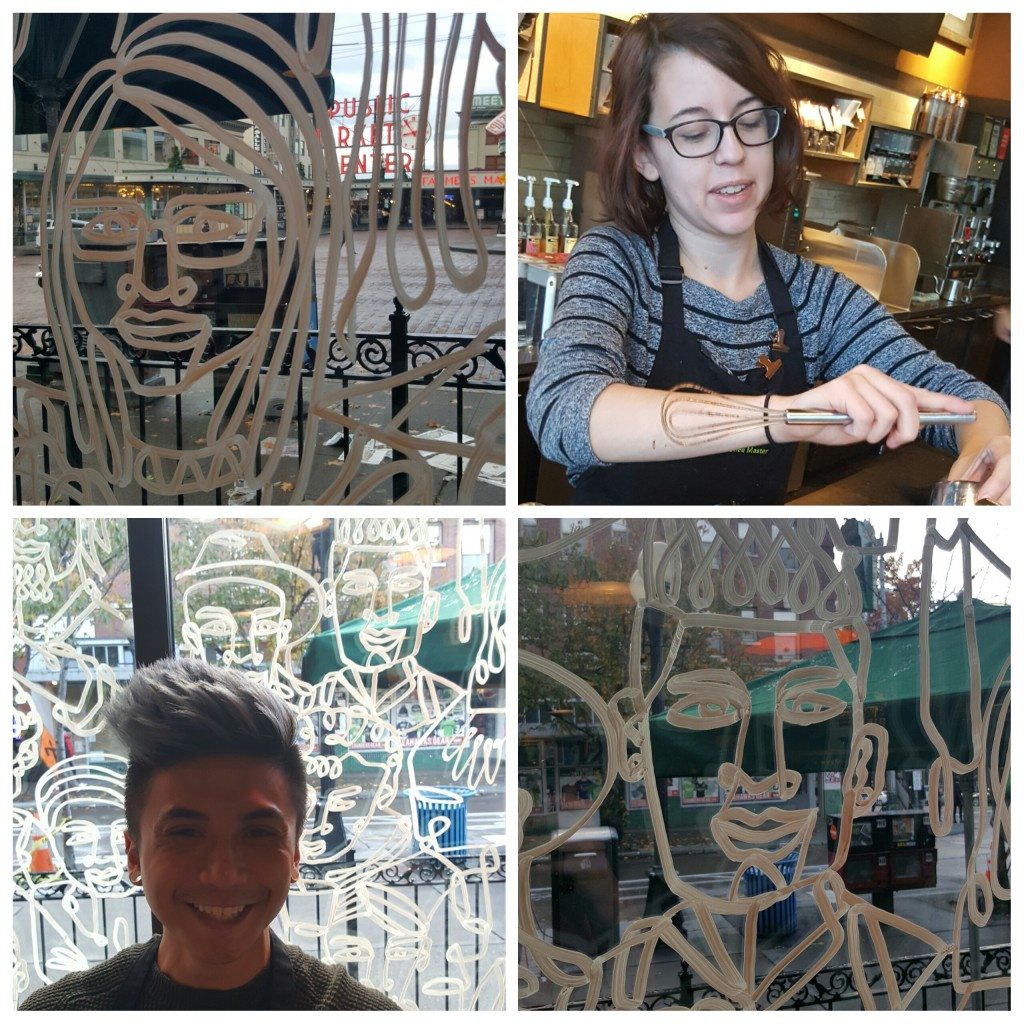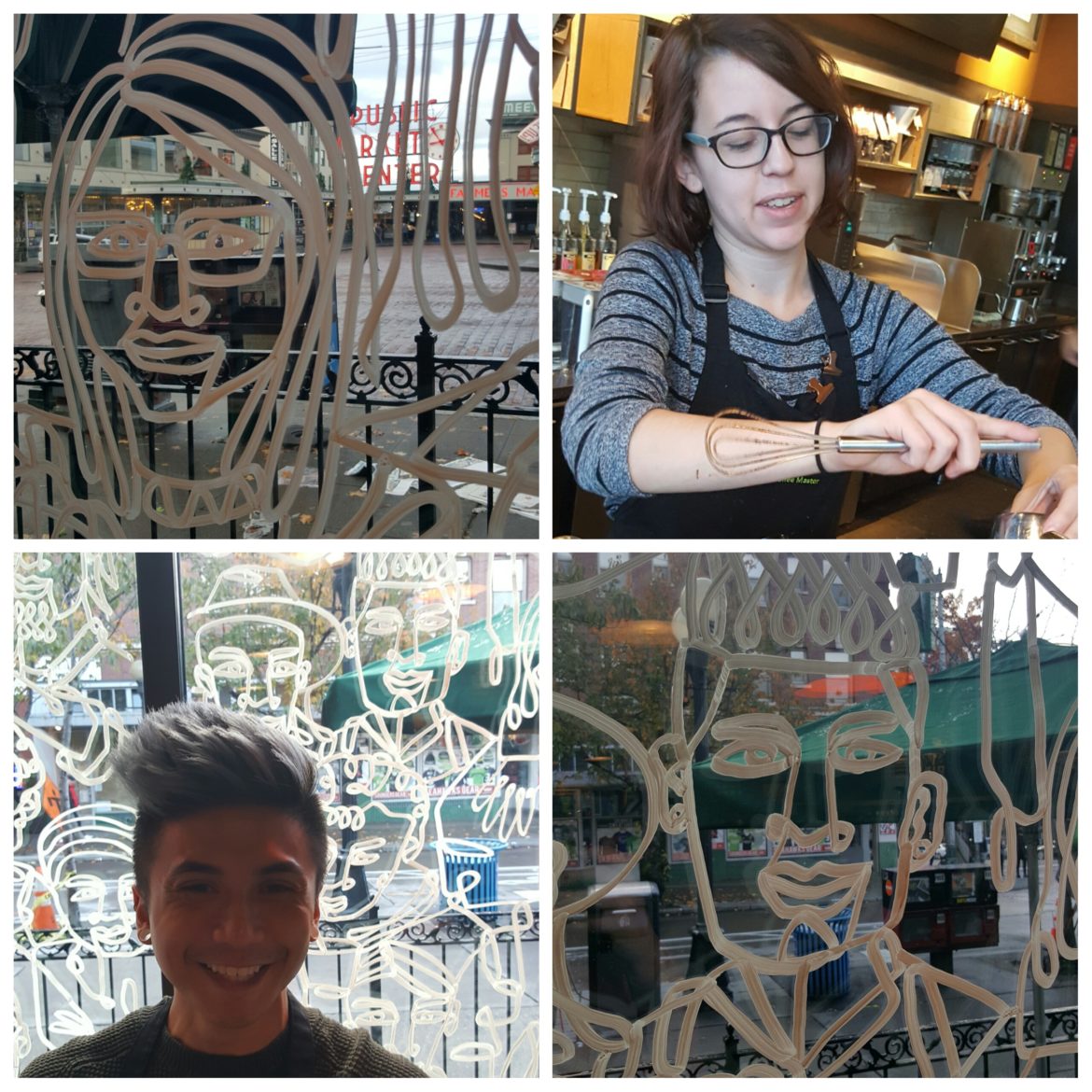 (Thank you so much to Johnathan and JT for offering to be featured here!)
Here's the store manager Johnna: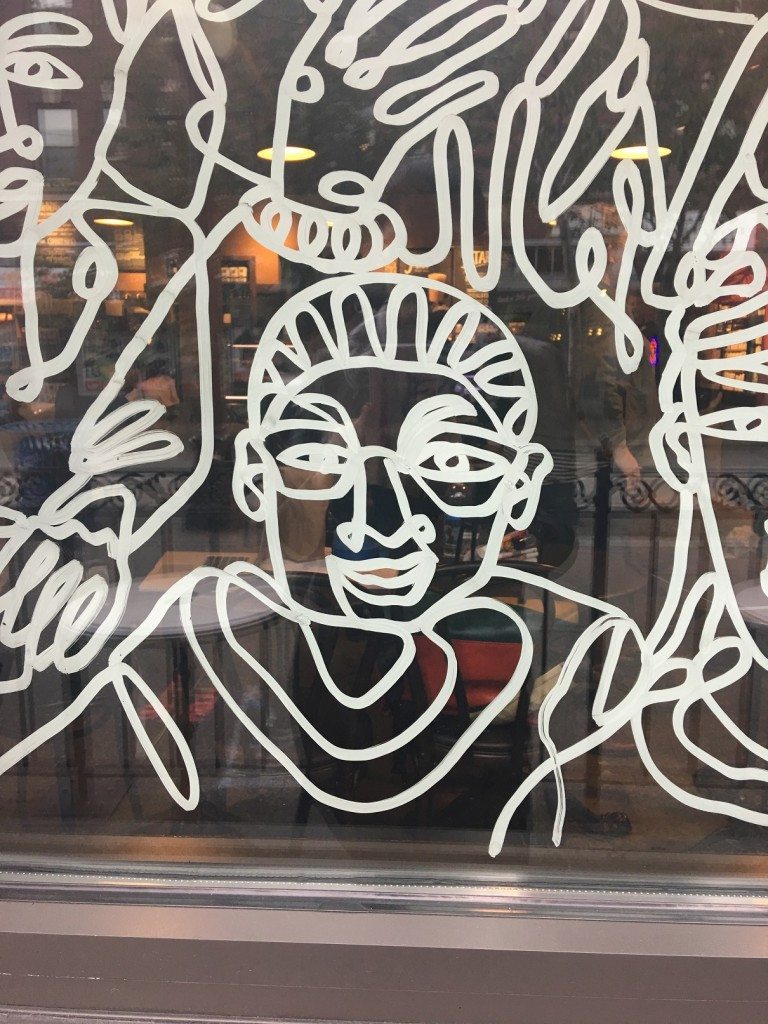 I wanted to show you Johnna next to her own picture, but didn't catch her in the store on the day that I was visiting. I think this window art is pretty amazing. It represents the store's own customers and partners from the day that he did the artwork.
Here are a few more photos: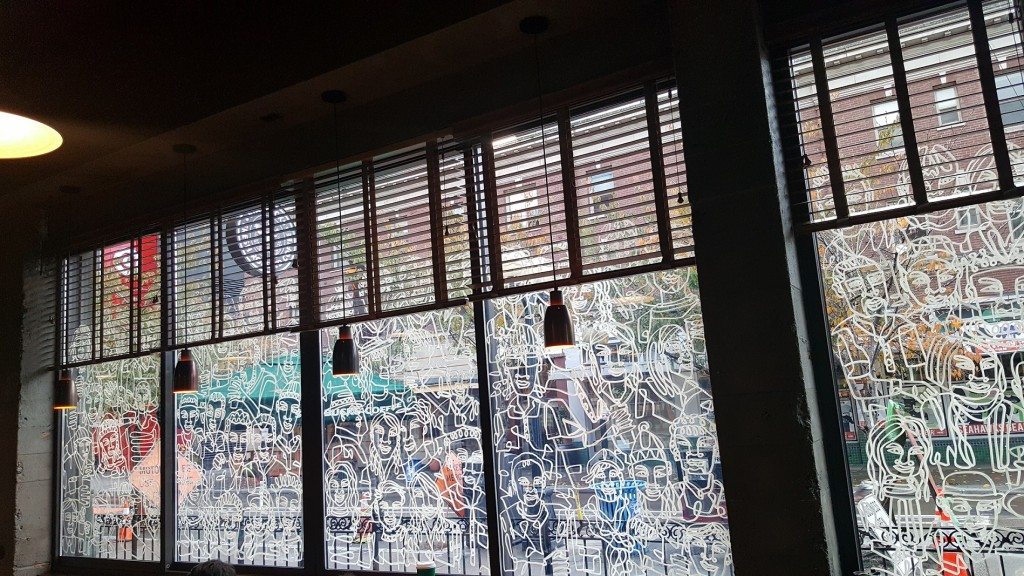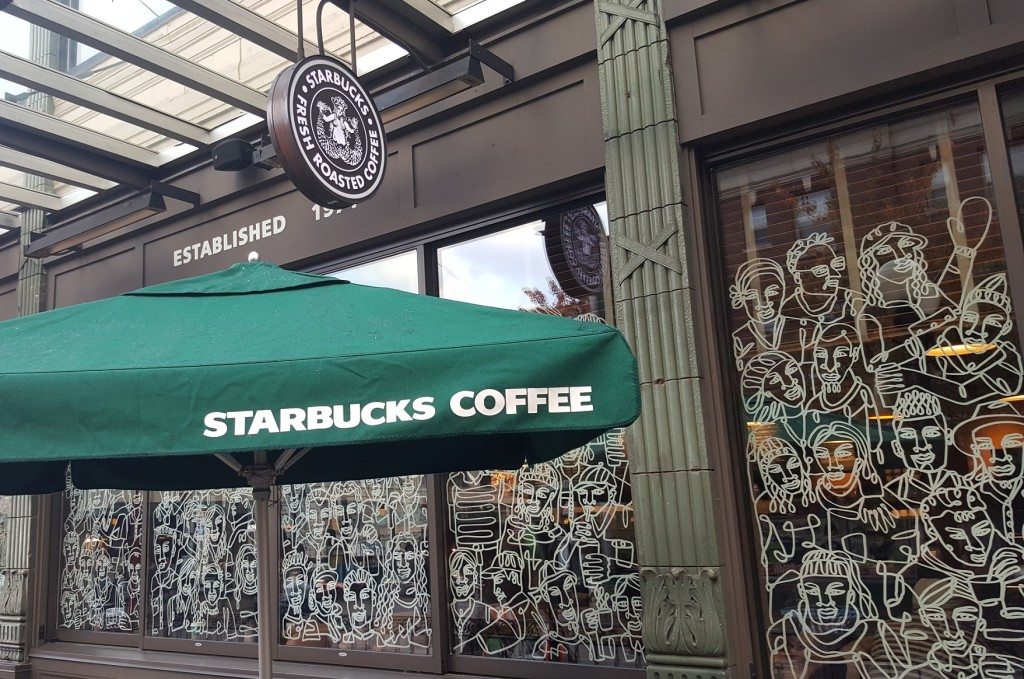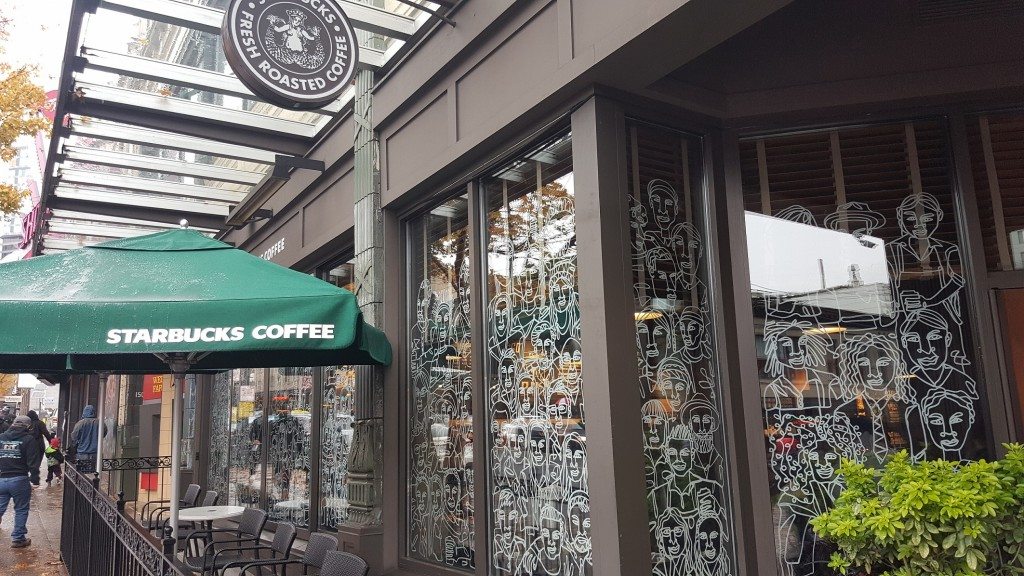 And more photos of the work in progress: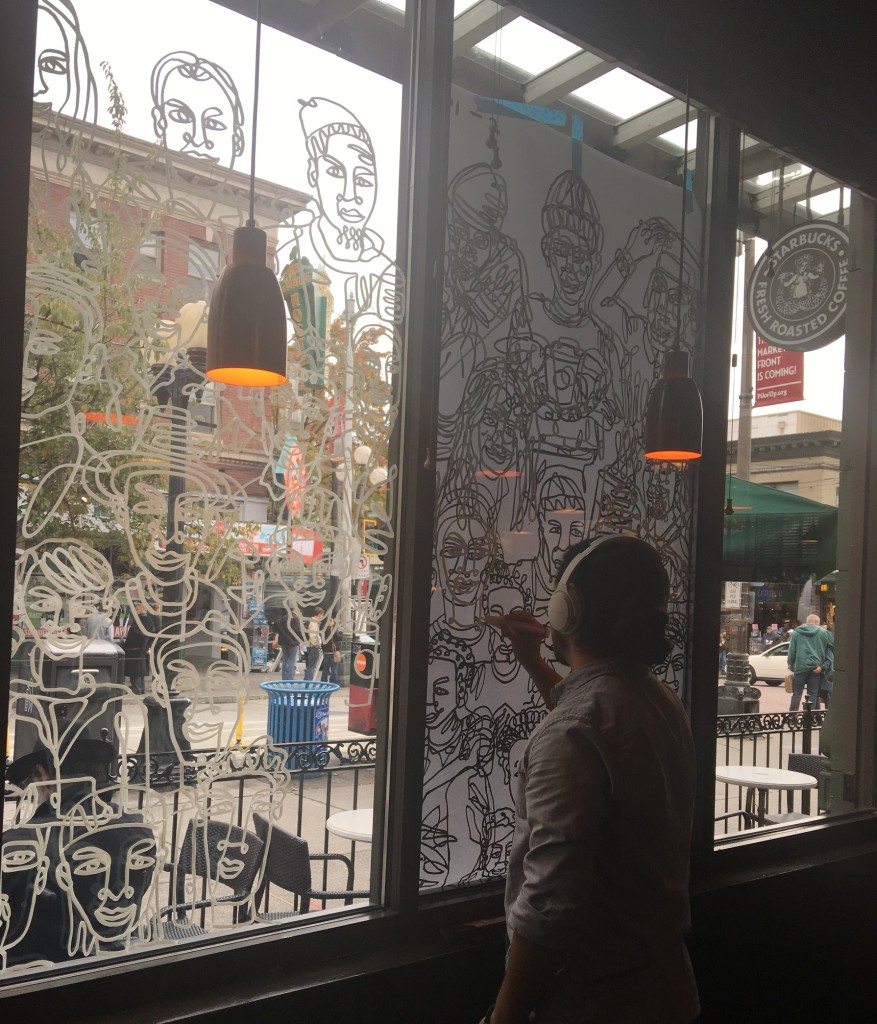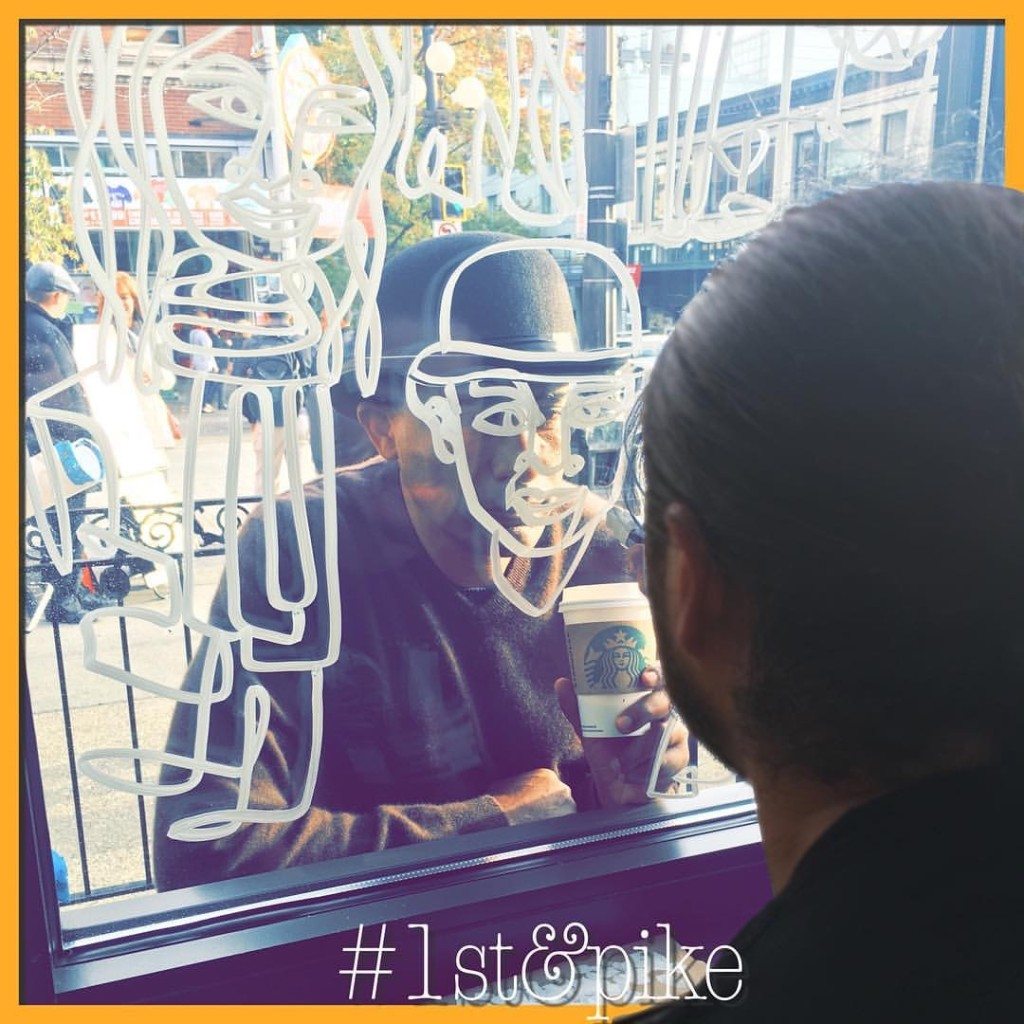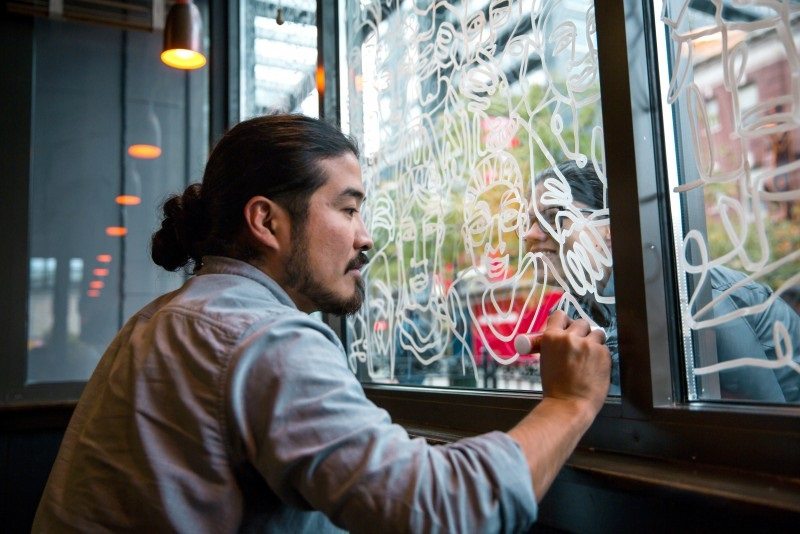 The very last image here is courtesy of the Starbucks newsroom.
My understanding is that there are 3 Starbucks locations which have these amazing windows: this store in Seattle, and two in New York.
Love this!
The First and Pike Starbucks opened new on March 13, 2009. It even had its storefront featured as a design on a Starbucks card!
(Thank you to the several different partners who helped me put together this story.)
Related posts