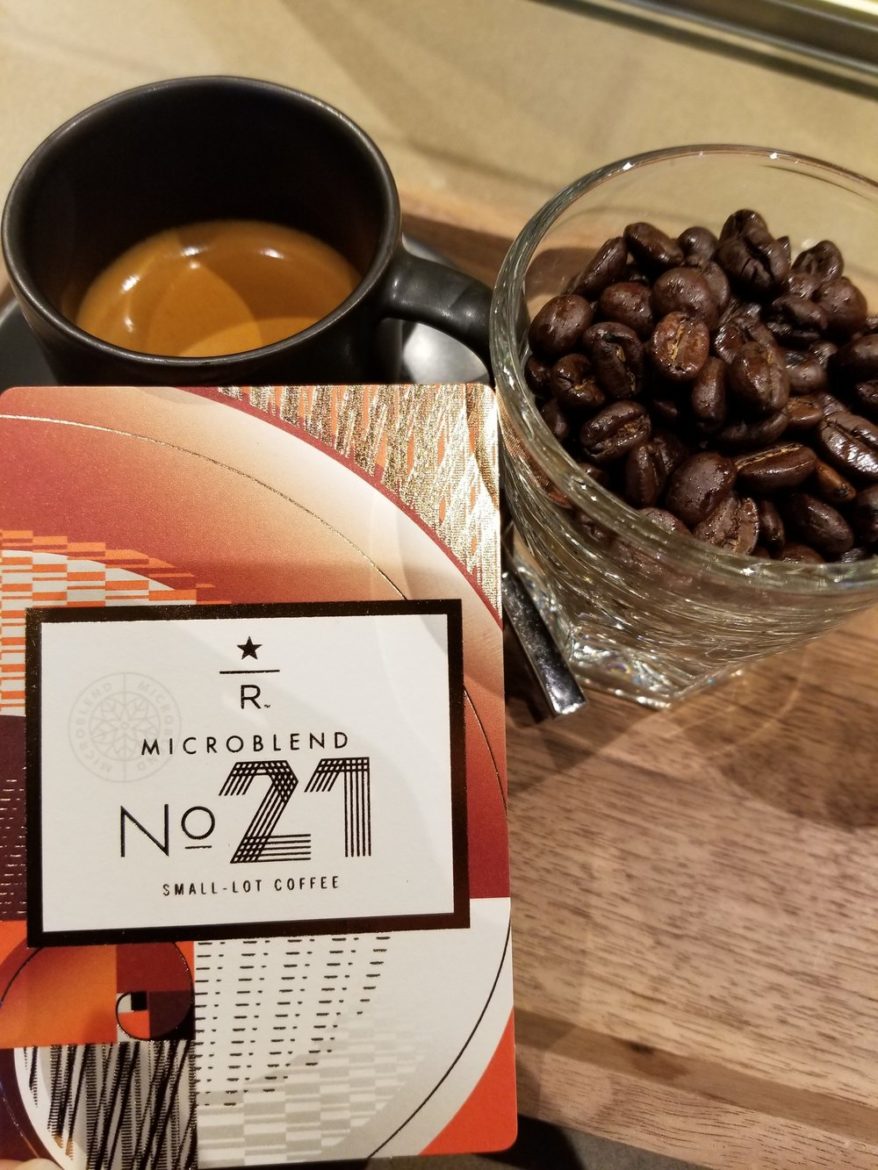 Look for Micro Blend No. 21: Delicious as a shot of espresso
Melody, September 9, 2017
7
3 min

read
Starbucks is currently offering a delicious Reserve blend, created to be used as a perfect shot of espresso. Micro Blend No. 21 launched in Starbucks Reserve Bars on September 5, 2017.
This new blend is described as flavors of candied citrus flavors wrapped in flavors of dark chocolate. The Guatemalan base gives it the chocolate notes and Kenya gives it lots of citrus, especially the candied orange notes.
Starbucks roasted this a little on the darker side, making a perfect sturdy shot with lots of flavor for your latte. It's a medium acidity, medium body coffee.
The name Micro Blend No. 21 comes from nature's golden ratio.
If you're looking for a Starbucks Reserve Bar, there are roughly 25 of them in the United States. Here are a few: (Click onto the stores to pull up store locator information)
Kenya holds a special place in the storytelling behind Starbucks Espresso Roast. It's as if, with the introduction of blend Micro Blend No. 21, this beloved wildly citrus-y coffee has finally found its rightful place.
Dave Olsen, an original Starbucks coffee guru, executive, and leader for decades, developed the core Starbucks Espresso Roast, still used to today He was a fan of Kenya, so much so he hoped to see it in core Espresso Roast. There used to be an official Starbucks blog on this story. Here's an excerpt from one of my older StarbucksMelody.com articles:
"And who could tell the story about Espresso Roast better than the man who created the blend? Dave Olsen described how he and the original founders of Starbucks were at the roasting facility near Fishermen's Terminal. They talked about what would be needed for a coffee that could carry its distinctive flavors through 6 to 12 ounces of steamed milk.
As Dave tells it, "We all loved Kenya coffee for its very distinctive flavor and acidity. We probably started with something around one-fourth Kenya in the blend, and it might as well have been 100%! Those great qualities of the Kenya completely overwhelmed the other coffees, mostly Central Americas. So we reduced and then further reduced the proportion of Kenya coffee in the blend, finally determining that the right proportion of Kenya was … zero!"
I've had this already several times as a doppio. Hope you get a chance to try this exquisite blend!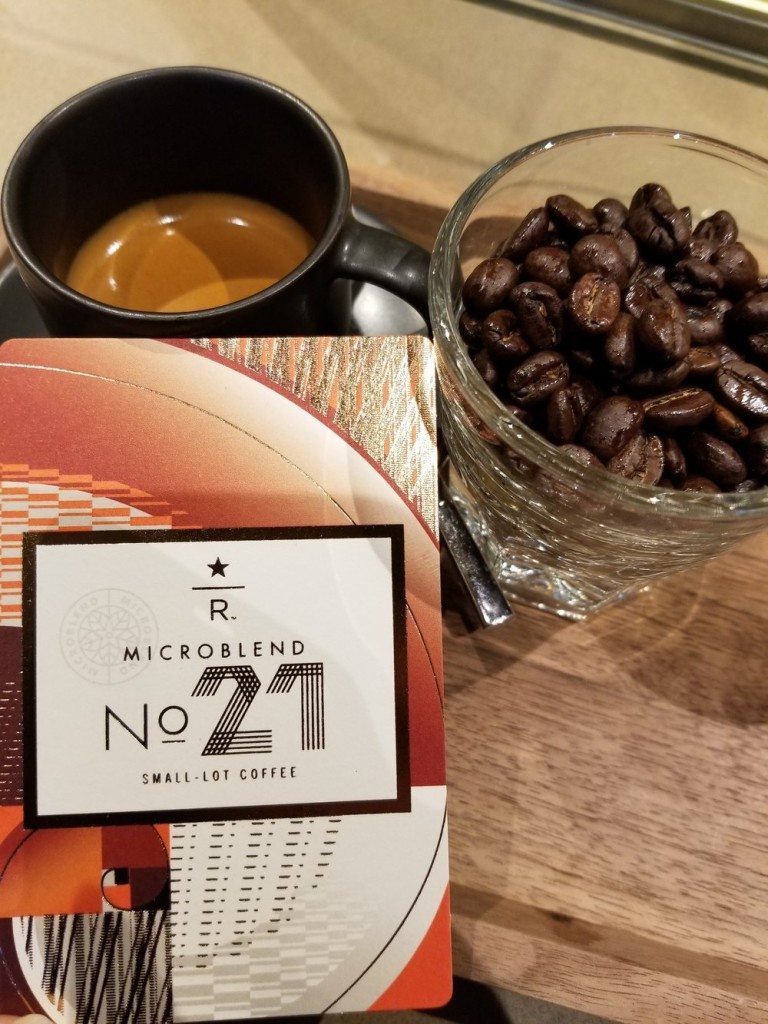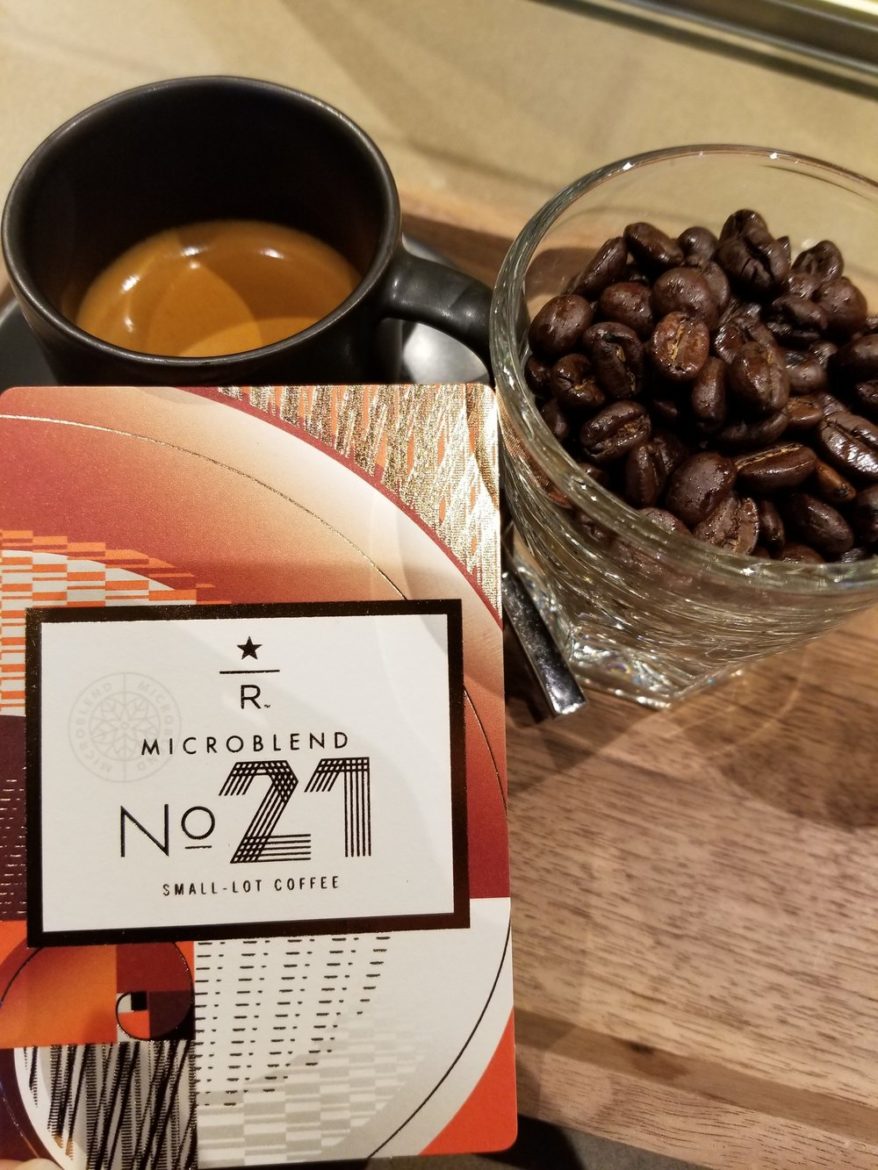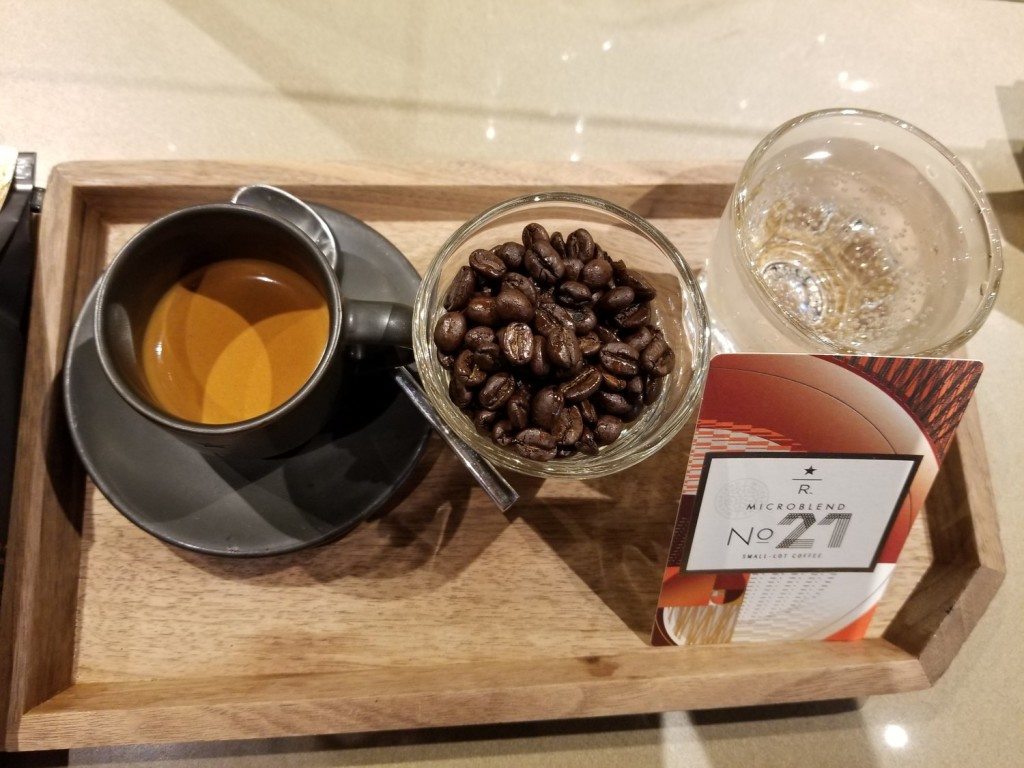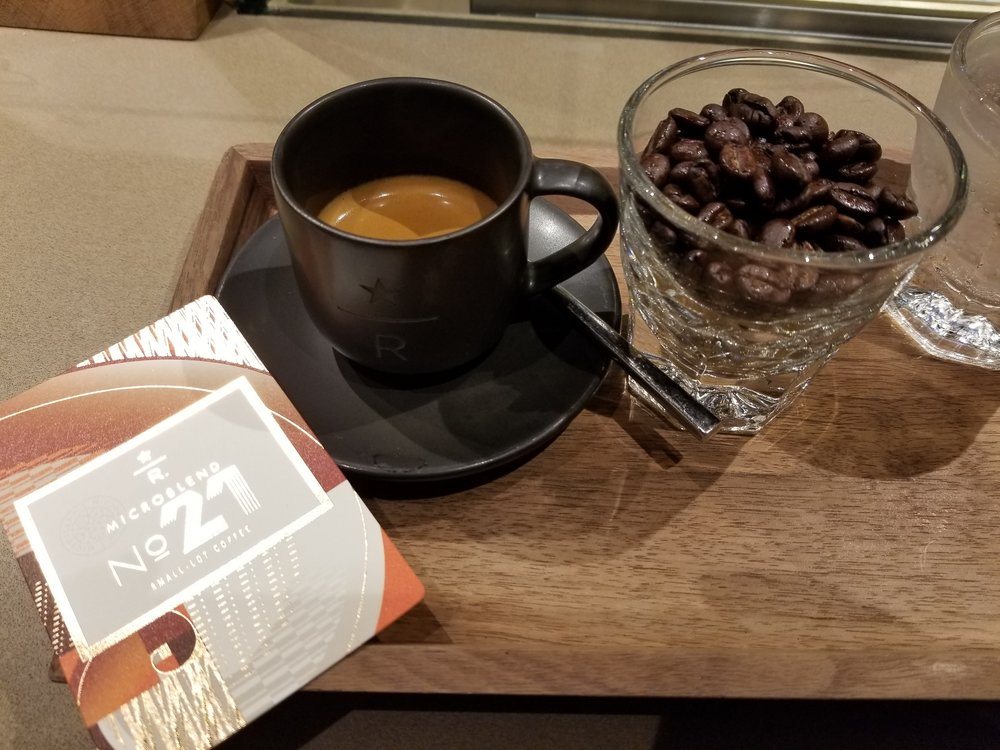 Related posts