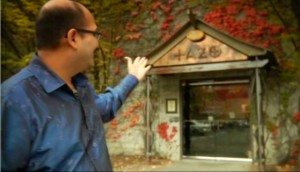 Are you a fan of the Starbucks Chai Latte? Passion Tea? A black tea drinker? Refresh by Tazo? Rumor has it that Starbucks will be changing the tea line up soon! This made me think that there is no better time than now to take a peek into the world of Tazo Tea at their headquarters in Portland, Oregon.  Tazo is the company that supplies Starbucks with all of their tea offerings.
About one year ago, when the Vanilla Rooibos tea latte and tea infusion drinks were launched, Starbucks produced a short video covering the changes in the tea menu, and included in that video was a few minutes tour of the Tazo tea facility. Your tour guide is Apurva, a Tazo employee, who tells you a little about the lore of the Tazo Tea stone, and the place where tea blends are created and made before being shipped to many different Starbucks, and grocery stores too.
What's your favorite tea drink at Starbucks?
Enjoy your very short peak into the home of Tazo Tea!
Related posts