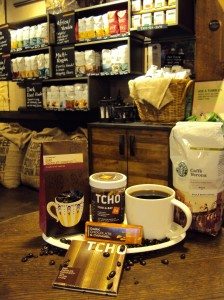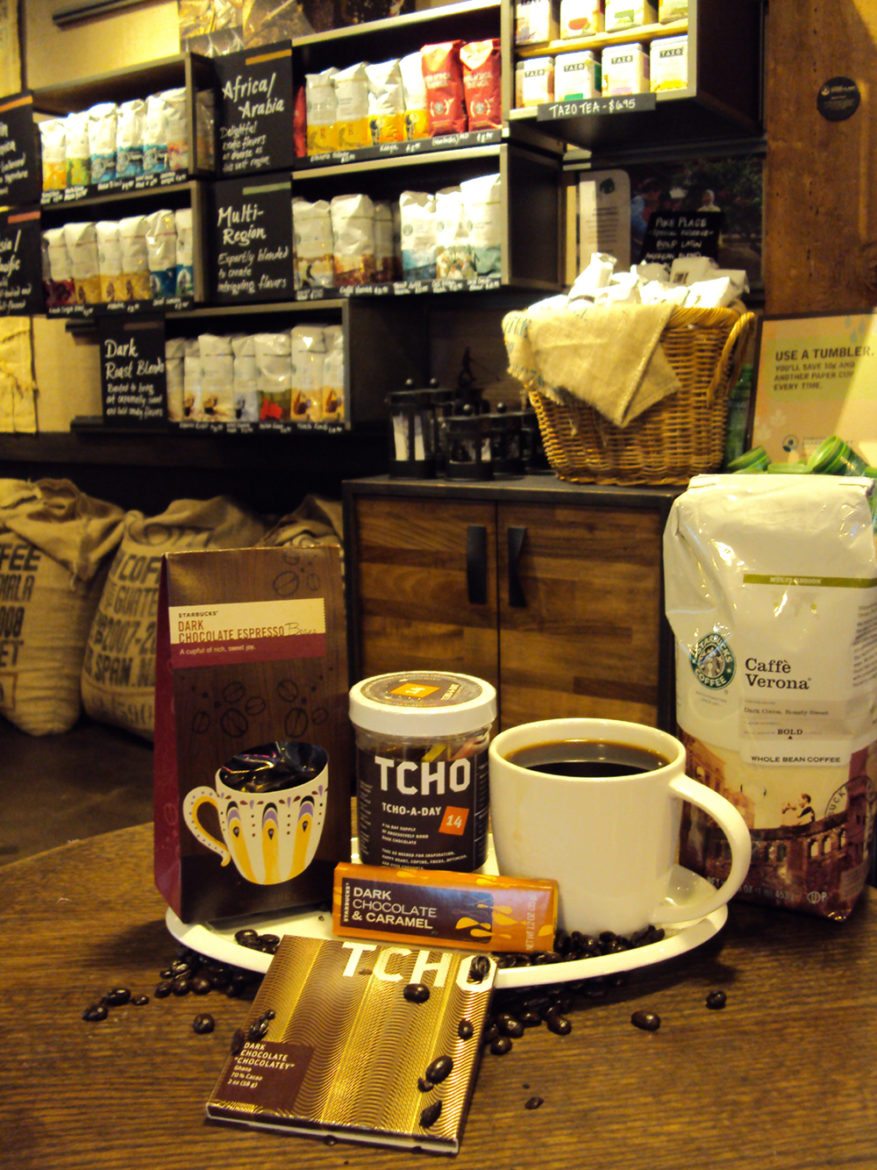 Some people have comfort food. I have comfort coffee. It's Starbucks Caffè Verona. I go back to this coffee over and over again, as a staple, thinking, 'yes, this is what coffee is supposed to taste like.'
Verona is famous for being perfect for pairing with chocolates and lovely sweet desserts, and since Valentine's Day is right around the corner, no better time than now to talk about Verona.  This coffee is bold and roasty sweet, and blends Latin America and Asia Pacific coffees, blended with twenty percent Italian Roast.  I have heard it said that this is one of only a few coffees blended post-roasting.  The 80% Latin America and Asia Pacific coffees are roasted especially for Verona, and then the remaining 20% Italian Roast, creating a unique sweetness to the coffee, gets blended in at the finish.
The tribal lore that goes with coffee, which has been a part of Starbucks since 1975 (or strongly believed to be about 1975), is this intriguing story:
In the mid 1970s, Starbucks started blending and selling a coffee for a restaurant called Jake O'Shaunessey's on lower Queen Anne (a Seattle neighborhood).  It was the very first "private label" coffee for a restaurant and it was called "Jake's Blend," a blend of 80% Yukon and 20% Italian Roast, and nobody else had it on their menu. customers started coming into the stores and asking for "Jake's Blend".  Baristas scooped out the coffees, and weighed it out on scales, and labeled it "Jake's Blend".  Starbucks sold enough of the coffee that they began to pre-blending and labeling the coffee, labeling it 80/20 Blend.  Starbucks added it to the whole bean menu board as "80/20" Blend. If a customer asked for Jake's Blend, they got 80/20 Blend, but labeled as Jake's, otherwise they got a bag stamped 80/20 Blend!
Baristas were told that if a customer asked what Jake's Blend was, they were told it was a proprietary blend, but a lot like the 80/20 Blend that was offered on the menu! In 1987, Howard Schultz bought the little business called Starbucks Coffee Company, and he wanted to trademark the name of the coffee.  For some reason, 80/20 Blend could not be trademarked, and so they simply renamed the coffee Caffè Verona Blend.  So the blend dates to about 1975 with the inception of Jake O'Shaunessey's (long since gone), hand mixed in the stores, and then pre-mixed under a different name on the whole bean menu board, but sold under two names, and finally trademarked with the enduring name of Caffè Verona.
In preparation for this blog entry, I ran to a favorite Starbucks and looked at what chocolates might be in the store to pair this lovely coffee with.  At my local Starbucks, I discovered the intense chocolate wonderfulness of TCHO Chocolates, but only recently realized that these lovely chocolates are not wide-spread in every Starbucks store.  Even in downtown Seattle, not all Starbucks carry these wonderful chocolates.  Hopefully you will find the TCHO chocolates at your local Starbucks.  I grabbed a pound of Verona, and had a Clover cup of it made. The beans were beautiful. I looked at the back of the bag and figured out (since I know exactly the pull dates from roast dates) that the beans had probably been roasted within the past two to three weeks. I took a close up picture of the Verona beans just to show off the beautiful oils which you can nearly feel and smell just by looking at the picture.  Of course, if your local Starbucks does not have TCHO chocolates, I recommend buying the standard chocolate bars often available near the register.
Any other Verona fans here or suggestions of favorite pairings with this coffee?
If you enjoyed this blog entry, you might also enjoy these as well:
UPDATE IN 2017:
This article is now very old and dated. I've produced a more recent news article about Caffe Verona here, which includes the real, untold story involving whiskey!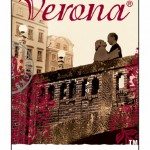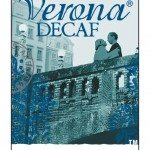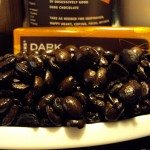 Related posts