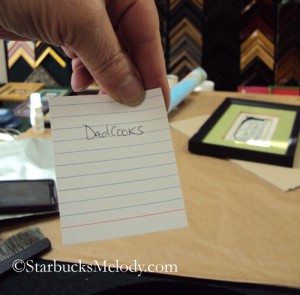 Remember that giveaway that I blogged about two weeks ago?  Well my good friend LatteRose went on vacation, and so she wasn't around to pull a name out of a hat.  I waited until she got back, and then a snowstorm hit Seattle, and I couldn't easily get to her.  Today, I was catching up with my friend Molly, and I brought the hat (which had many little white cards in it – one for every entry) and asked her to pull out a card.  I snapped a photo, and you can see the winner is DadCooks.
DadCooks please send me an email so that I know that I have a correct address to mail the $75 Starbucks card.  The card is already purchased, and now I just need to throw it in an envelope.  It will go out in Monday's mail.  If you need my email address, it is Melody at StarbucksMelody dot com.
Thank you everyone for playing in the giveaway, and your patience in the process too!
Congratulations again DadCooks!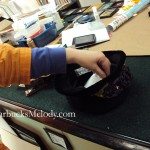 Related posts