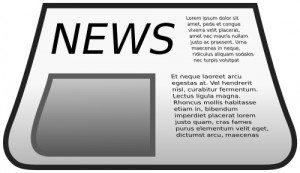 Keeping up on Starbucks news doesn't have to be hard.  But it is ever-changing.  One minute, Starbucks is buying Teavana.  The next minute, the conversations are about the Evenings Starbucks stores.  At the end of the day, if you really want to keep up with Starbucks news, you'll have to look at blogs and other news sources and then keep looking at them frequently.  It doesn't work to just read the official blogs one time.
There are a few tools and sites to simplify the process – no need to try to search and  filter through 20 repetitive news articles that came straight from a Starbucks press release.
Here are my top 5 tips for keeping up on all things Starbucks:
1. Read the official Starbucks blogs.  Unfortunately, it doesn't appear that there is any way to subscribe to that link!  But I go back to it often for lots of official Starbucks information.
2. Subscribe to the Starbucks newsroom alerts – I've been subscribed so long, that I'm having some trouble remembering how I signed up.  I think this link here allows for email registration.  This is incredibly valuable.  You'll be the first to know Starbucks breaking news.  I recall that when the press release about Starbucks buying Teavana was released, I was standing at a Starbucks over a lunch hour, reading email from my phone. A few hours later, it was starting to be in the news everywhere.  You too will be the first to know when you start getting your Starbucks press release emails.
3. Establish a Starbucks "Google Alerts" – This too is an incredibly valuable tool for monitoring what Starbucks is doing.  Where it says "search query,"  put in "Starbucks,"  and then select options on how you want receive the content.  I get one email a day with "everything."  What Google does is filter and search the day's news for high-page-ranked content that is highly relevant to Starbucks.  You'll get a few mainstream news articles, a few blog articles, and even a few Starbucks press releases now and then.  It's fantastic.  You'll always know what's the latest Starbucks buzz.
4. Like the Starbucks Facebook page – I have to admit, I only peek at the Starbucks Facebook profiles sporadically.  I tend to be inconsistent in how I use Facebook.  Of course, lots of people love Facebook, and getting the latest from the Starbucks profile in your stream is one more way to keep up with Starbucks information.
5.  Follow Starbucks on Twitter – I'm more of a fan of Twitter than Facebook, so I'm a little biased towards this option.
As a bonus tip for keeping up on Starbucks news, I think you should "like" or subscribe to this blog! LOL.
If you are a partner reading this article, then I'd say that the "portal" is one of your best sources for information.  I don't know what you'll find there, but I've heard about it over and over again as the partner place to go for current Starbucks information.
I've been meaning to write something like this for a while, and then a conversation (about the Vanilla Spice Latte) with a barista at the Westlake Starbucks tonight (12-19) inspired me to throw this blog article together quickly.  I wrote this super fast, so please excuse the typos and grammar mistakes.  Hope this helps you keep up on Starbucks news!
This is an OPEN THREAD.  Feel free to talk about anything Starbucks-related in it!
(I added a Buy Me a Cup of Coffee page.  If you appreciate what I do here, and having been doing for 3 years on this site, and you'd like to buy me a cup of coffee, I'd be forever thankful.)
(Image from the Wikipedia Commons)
Related posts