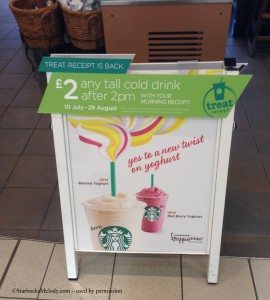 A number of international Starbucks markets have just launched a yogurt Frappuccino. It comes in two flavors: Red Berry Yogurt or Banana Yogurt. You'll find this new Frappuccino in Starbucks locations in the United Kingdom, Ireland, France, Germany, Spain, and possibly more.
The home pages for Starbucks UK (which means that Starbucks Ireland will have the same Yogurt Frappuccinos too, since Starbucks UK and Ireland usually receive the exact same promotional beverages), Starbucks France, Starbucks Germany, and Starbucks Spain have all been updated to show the new Yogurt Frappuccino.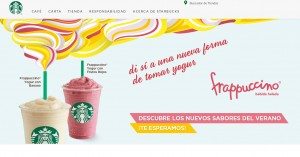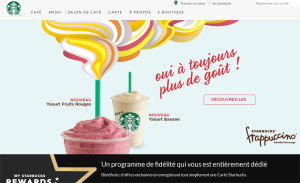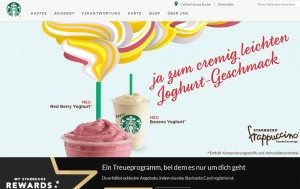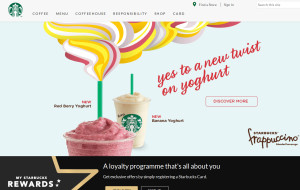 One of this blog's regular readers (located in Belfast) ordered a Banana Yogurt Frappuccino and sent me a few photos from his visit to Starbucks: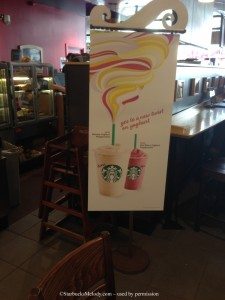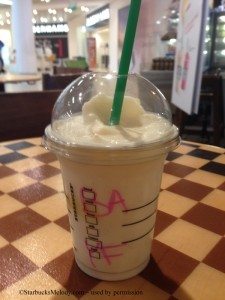 Starbucks has experimented with Yogurt Frappuccinos a number of times, in many locations. Last year, in Bulgaria, Greece, and a few other countries, there was a Yogurt Frappuccino offering as a seasonal drink item. And in 2012, Starbucks did a small test of yogurt "Frappuccino Smoothies" in California.
I'm always a little jealous that we don't get these things in Seattle. They sound good! The reader who sent in this photo of his Banana Yogurt Frappuccino said that he very much enjoyed it.
I know that I have some international readers. Have you tried this? Does it sound good to you?
And I know it goes without saying, but the new Banana Yogurt and Red Berry Yogurt Frappuccinos are likely summer seasonal items only.
Related posts