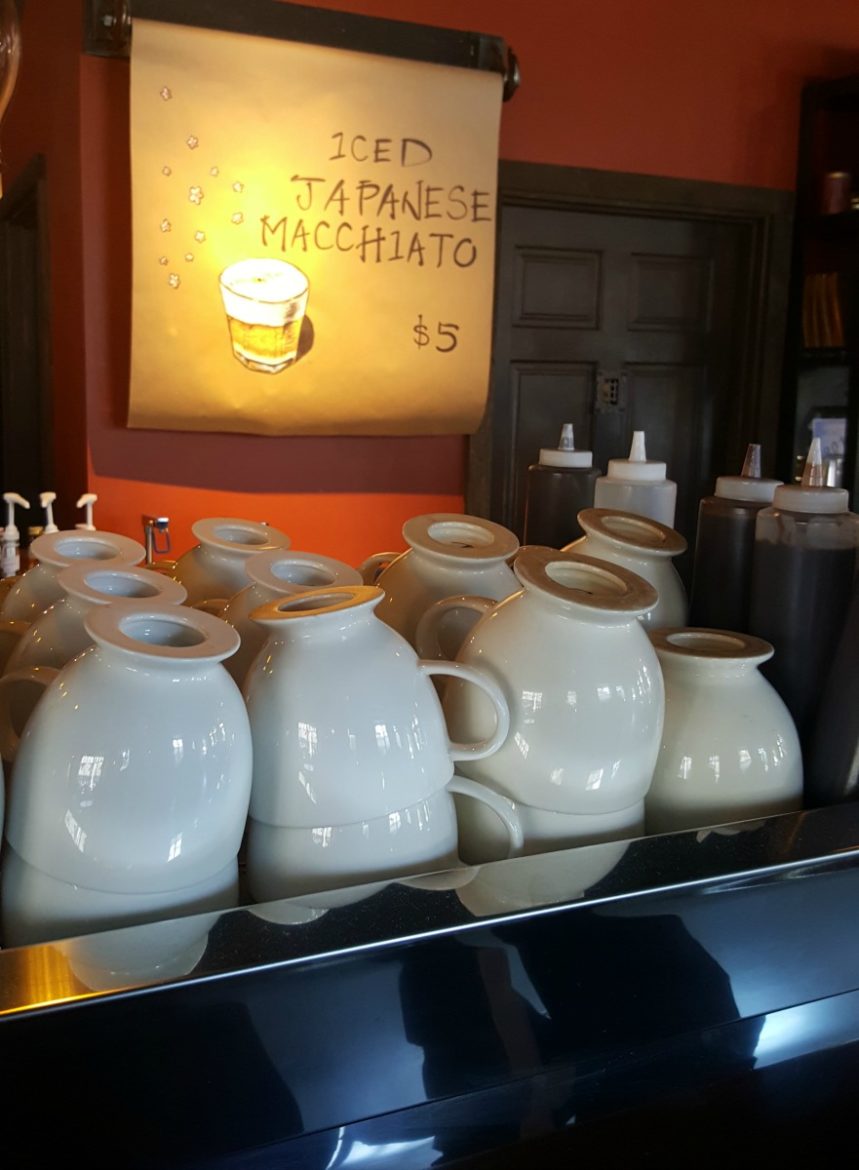 Try this: The Iced Japanese Macchiato.
Melody, April 16, 2016
3
2 min

read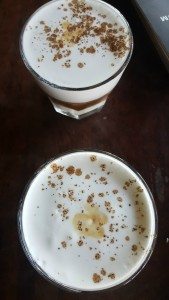 Right now at Roy Street Coffee and Tea, you'll find the seasonal drink the Iced Japanese Macchiato. This is a must try. I loved it. It's cold, coffee-forward, and not too sweet. It's a wonderful, dense, small, iced espresso drink. Perfect for spring!
The Iced Japanese Macchiato was born at the "Inspired by Starbucks" stores in Japan. There are very few of these Starbucks concept stores which are "Inspired by Starbucks." Three such stores are in Japan, and the one in Seattle at 700 East Broadway in Seattle's Capitol Hill neighborhood. I have no idea what this website says, but I believe the photos here are of the "Inspired by Starbucks" locations in Japan.
The Iced Japanese Macchiato (named as such at Roy Street because this drink was born in Japan) is prepared with cold whole milk, lightly sweetened nonfat milk that has been cold foamed with an immersion blender, and then shaken shots of espresso are poured over the top of the two milks. Since the whole milk and the nonfat are different densities, the espresso shots sit nicely in the middle.You can see a coffee colored circle on the top of the drink from the espresso pour, kind of similar to what you might see with the Latte Macchiato at Starbucks.
The drink gets sprinkled with ultra fine coffee grounds atop the blended nonfat milk. I believe the nonfat milk is lightly sweetened with vanilla syrup. At Roy Street, the standard is that your beverage gets made with Veranda Blend pulled as espresso shots.
Finally, the Iced Japanese Macchiato gets handed to you by a super nice Starbucks partner, working at Roy Street.
Has anyone here tried this? (Or tried a home version of it?). If anyone here has tried this in Japan, I'd love to hear more about that!
Related posts