This is one of the most beautiful Starbucks chalkboards that I've ever seen. The artist is barista Bryan Clifford and you can find this artwork in this store: Starbucks 6908 Rochester Road, Troy, Michigan.
Here it is for you to ooooh and awwww over too: (Click onto the image to make it larger).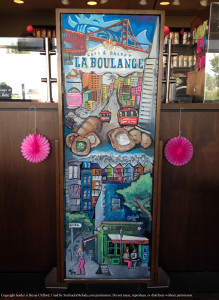 If you like looking at partner chalkboard art, you can click through past article such articles here.
Related posts