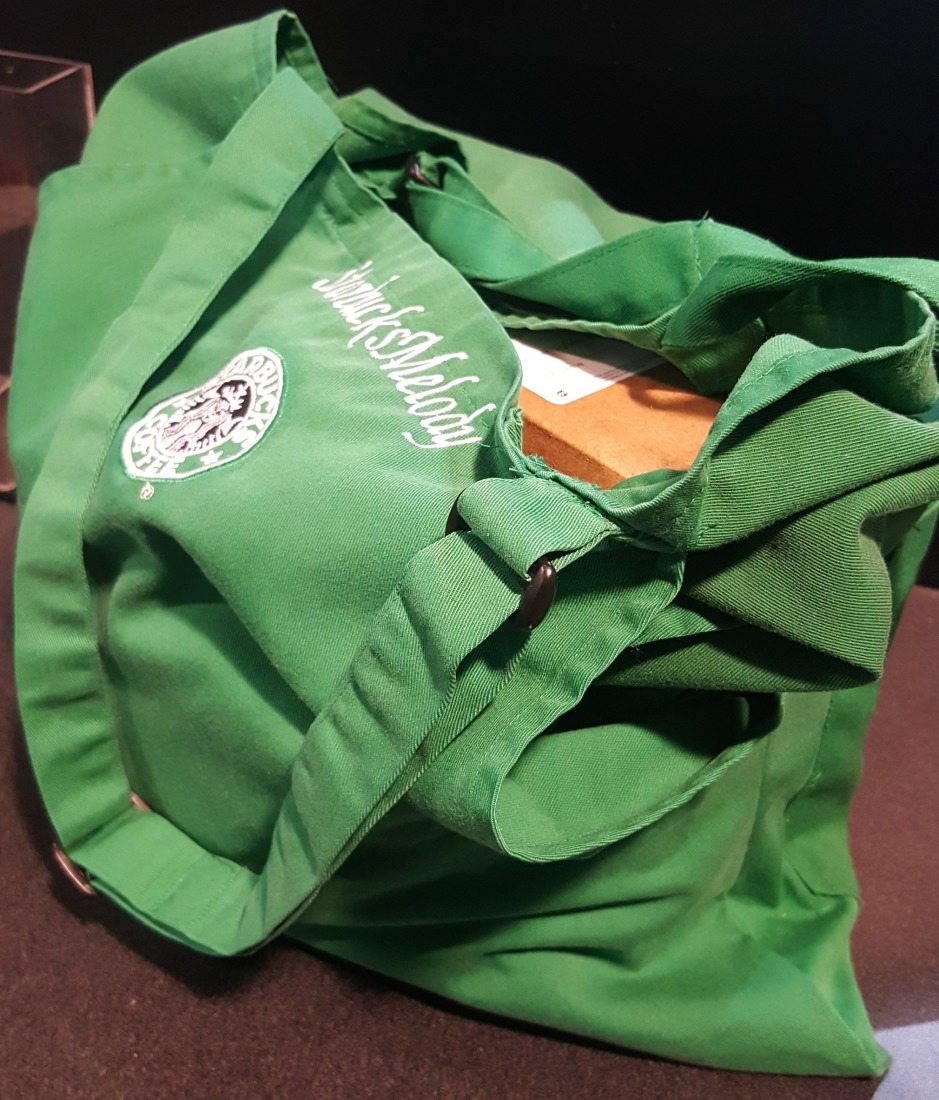 Starbucks upcycling: The Green Apron Tote Bag.
Melody, April 28, 2016
4
2 min

read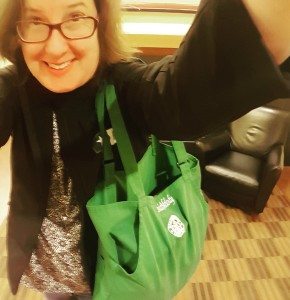 Today I received a total surprise in the mail. It's a tote bag made from an old Starbucks green apron. It definitely works and you end up with two pockets on the outside. The straps are adjustable too. I can't wait to use it!
I love it!
Starbucks partner Mary (in the city of Orange, in Orange County, California) made this bag for me! I know I said this already, but it was a total surprise, and I was truly surprised and delighted! How thoughtful!
Mary is an 8-year partner and her favorite core coffees are Komodo Dragon and Caffè Verona. I actually know her store manager, Amy, and here's what Amy told me: "Mary is the mother and heart of our store. She opens 5 days a week and knows everyone. She truly cares about our customers." Mary doesn't sell the apron tote bags. (Sorry she doesn't have an etsy page.) She makes them as gifts for partners or those who might enjoy them!
Thank you Mary!
I enjoy the creativity involved in upcycling older things. About a year ago, I wrote about a Seattleite who makes impressive art from old Starbucks cards.
I'd love to hear about your upcycling of old Starbucks items, if you've got a good story. I've heard of people making guitar picks from Starbucks cards, or cosmetic bags from old coffee bags, and much more. Use the contact form to reach me!
By the way, I do have a public facing address, so it is possible for me to get an out-of-the-blue surprise once in a while. (It's pretty rare though!) The address here is my public address, which is actually a UPS store in Seattle.
Related posts