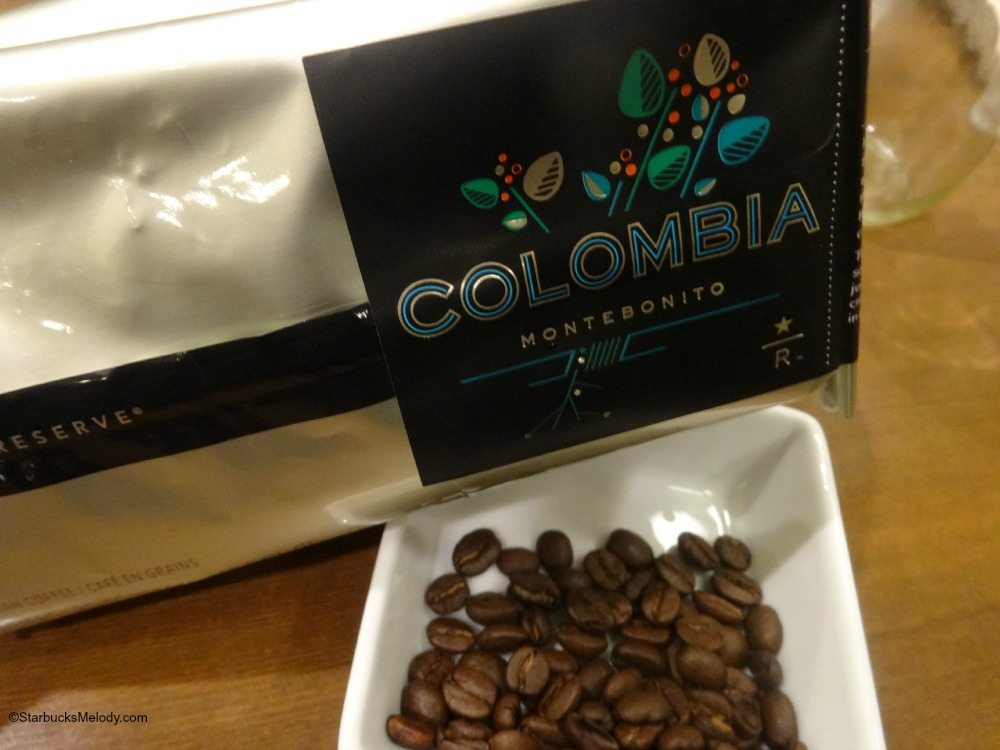 Starbucks Reserve Colombia Montebenito Coming 12/16/14
Melody, December 11, 2014
8
1 min

read
The newest Reserve Starbucks Coffee (coming soon, December 16th) will be a Colombia Montebenito small-lot coffee. I went to a coffee tasting for this coffee on the 9th and thought I'd share that experience here. Coffee Master Corey (at the University Village 3 Starbucks) lead us through a tasting for the Colombia, pairing it with the Starbucks chocolate covered almonds.
Corey prepared a French press of the Colombia. We walked through the four standard steps of a Starbucks coffee tasting, which are as follows:
Smell
Slurp
Locate
Describe
The aroma of this coffee had lots of cocoa notes and some lemony acidity. One person in our group noticed that as the coffee cools, the aroma gets a little more floral. I noticed that the body of the coffee was light to medium. Everyone thoroughly enjoy this coffee's flavor: lots of nuttiness, cocoa flavor notes, with a gentle and bright acidity.
Our coffee tasting group really liked the Colombia with the chocolate covered almonds. The almonds seem to mellow out the lemony acidity notes and this pairing really brought out the cocoa, nuttiness of the Colombia. Several people in the group thought the coffee even enhanced the chocolate covered almonds!
This coffee is coming soon! Hope you get to try it. I've also heard that a Sulwesi coffee is coming soon as a Starbucks Reserve coffee – I will keep you posted as I get more information.
Related posts