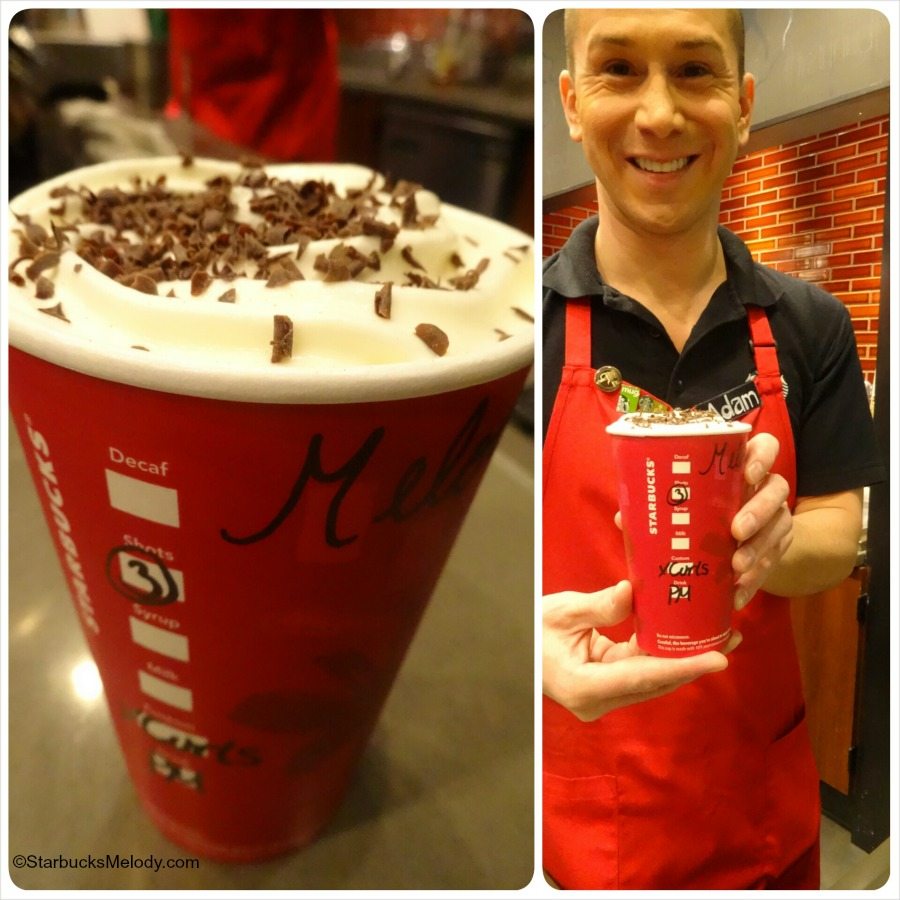 Starbucks Holiday Hacks: 10 Barista Holiday Drink Creation Picks.
Melody, December 12, 2014
27
4 min

read
I asked some of my neighborhood Starbucks baristas what their favorite holiday drink hack is – what special customization of a holiday drink do they especially enjoy? I thought it would be fun to know what my favorite baristas are drinking, when they're not the ones making the drinks! The rules were that it could be just about anything, but had to involve this year's five seasonal holiday beverages:
Gingerbread Latte
Peppermint Mocha
Here's their 10 picks – hope you enjoy! What's your favorite holiday hack? By the way, I tried every one of the drinks below. That was part of the deal – I had to try them all. All delicious! (Well, honestly, mostly they were good. I tried a few drinks that were too sweet for me but you might love them!)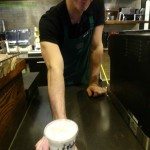 Nick at the 6th and Union Starbucks says that he loves a Chestnut Praline Smoothie. It's a chocolate banana smoothie, with no mocha sauce, substitute Chestnut Praline syrup. The Chestnut Praline topping goes on the bottom of the drink, in the cup, not blended in. This was a fun creative thing to do with the chestnut praline syrup, which was extremely popular with baristas.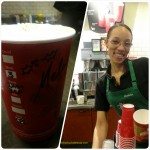 Shameka at the 7th and Pike Starbucks says that drink a triple tall Chestnut Praline Latte with one pump of white mocha!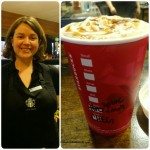 Karissa at East Olive Way has a delicious creation. Her holiday pick is a Eggnog Chai Latte with spiced whipped cream and molasses drizzle on top! This was truly delicious and one of my favorite of the 10 barista-picks drinks that I tried.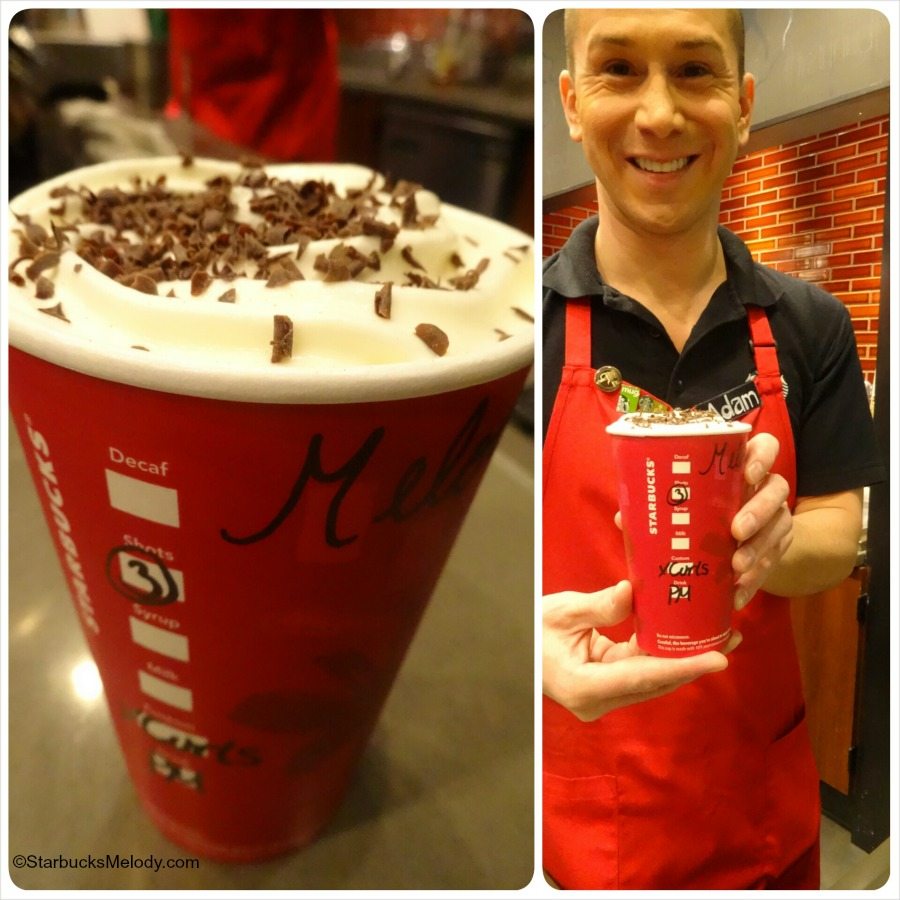 Adam at Westlake Center Starbucks loves to drink a triple grande peppermint mocha with extra curls. He says the holiday curls make the drink and he loves how they infuse the mocha with an extra chocolatey flavor.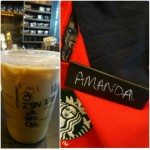 Amanda at University Village 3 Starbucks drinks an iced grande triple caramel brulee latte with 2 pumps of sugar-free vanilla syrup and no whipped cream or topping. Her drink is made with whole milk and has only two pumps of the caramel brulee latte syrup. This was one of the more heavily customized drinks I came across – but I was resigned to drink all ten drinks, so I tried this one too. I like this iced caramel brulee latte, thought it wouldn't be my go-to drink.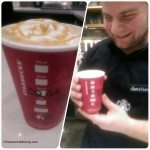 Jonathan, who is a shift supervisor at the University Village 3 Starbucks, recommends a Caramel Apple Spice drink with no cinnamon dulce syrup. Instead, he suggests substituting the Gingerbread syrup. I know that doesn't quite fit the five holiday drinks criteria, but I tried it and thought it was good. I figured you might enjoy it too!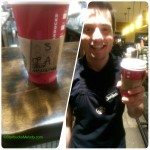 Jordan, who is an Assistant Store Manager, enjoys drinking a grande chestnut praline americano with a splash of cold soy. This was delicious! I drank the whole thing! (A few of the drinks in this article were too sweet for me). I recommend this!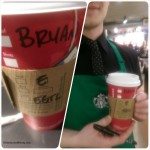 Bryan drinks an earl grey tea latte made with eggnog instead of milk. This was surprisingly good. It makes for a spicy and rich tea latte. You'll find Bryan at the Pacific Place Starbucks.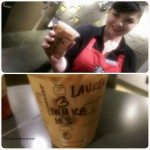 Also at the Pacific Place Starbucks, you'll find Lauren who drinks a triple iced eggnog latte with one pump of white mocha and one pump of caramel brulee syrup.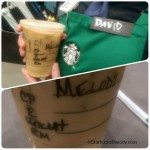 Last but not least, David at the Westlake Center Starbucks recommends an iced coffee with uncut eggnog and chestnut praline syrup. This too was a little too sweet for me!
Now it's your turn. Do you have a favorite holiday drink hack? A favorite holiday customization? Now I've given you some ideas to run with if you're looking for a new twist on your holiday favorite drink.
Keep in mind that you can collect stickers for each holiday drink: if you buy five, your sixth drink is free. (And your sixth drink doesn't need to be a holiday beverage). For more information on this limited promotion, click here.
Related posts