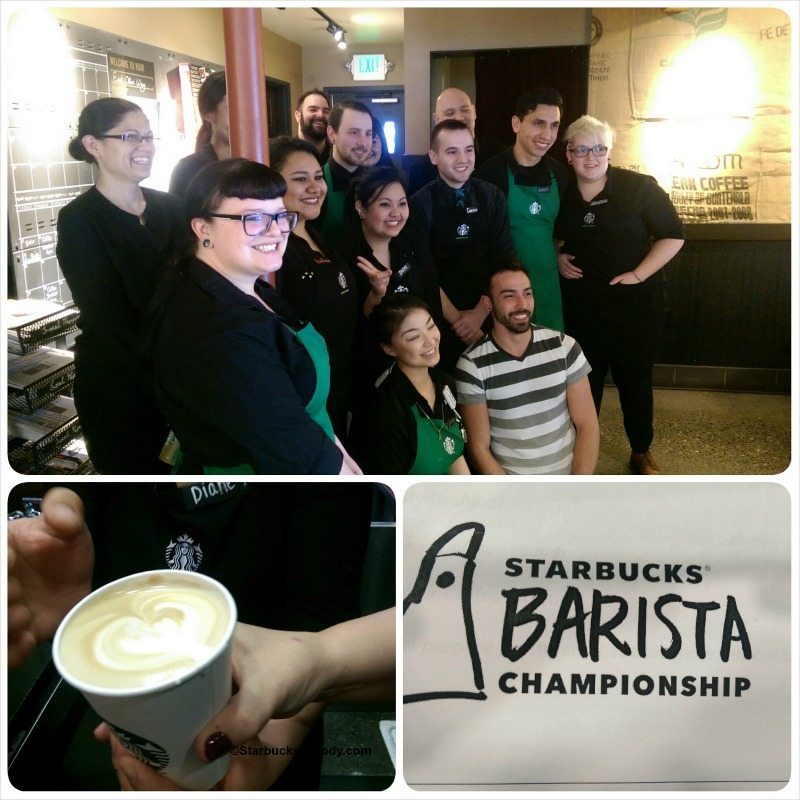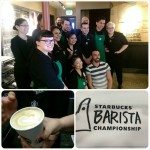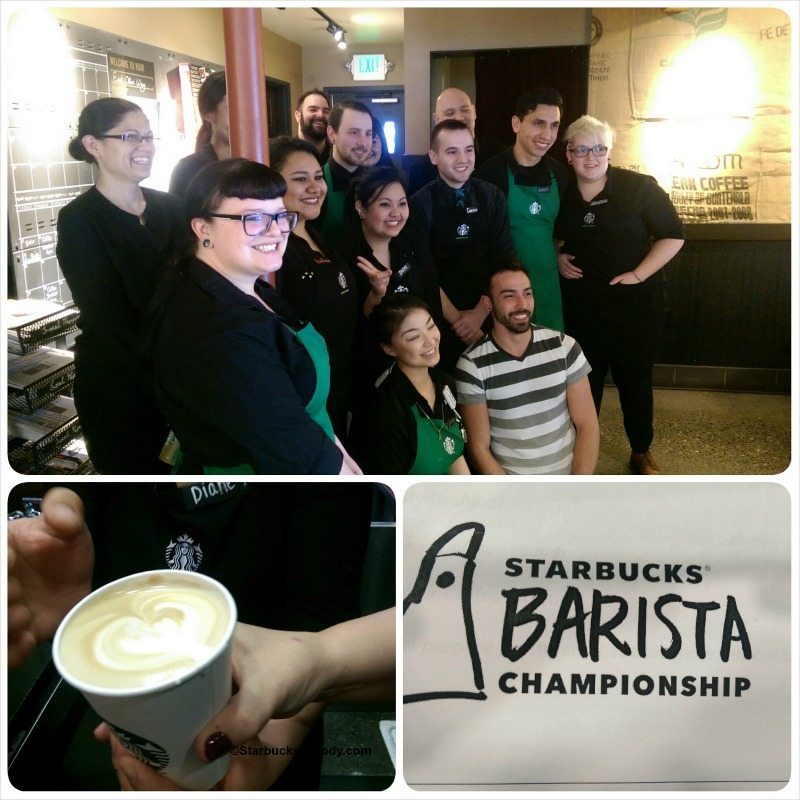 You might see some fun happenings at your local Starbucks, as baristas work on their best espresso beverages and latte art!
Starbucks is challenging their partners to make the best latte art, espresso drinks, and be even more knowledgeable about coffee. It's the Starbucks Barista Championships. Each Starbucks district has a small number of participating partners. (a Starbucks district is usually ten to thirteen stores, relatively geographically close to each other).
Starbucks partners (baristas) submit an application, must be over age 18,  have to be coffee masters (or on the path to being coffee masters),  demonstrate espresso excellence and then be accepted by their district managers. Each store within in a district may only have one or two partners (Starbucks baristas) who will participate.
The district manager then arranges a large competition where the partners have to be able to(1)  create a perfect flat white, (2) create a beautiful custom hot espresso beverage, and  (3) talk about the core Starbucks coffees in such as way as to be knowledgeable and to guide a customer in picking out a perfect at-home coffee. A panel of judges (often a few store managers and the district manager) assess the entrants. The pictures below show capture those three aspects of the competition (and the fun that everyone was having!).
Look for photos of these competition events (and partners preparing for the championship) on Instagram by searching #StarbucksChampion. I watched the barista championship in one of my neighborhood districts:
East Olive Way Starbucks
Starbucks on 15th East (once known as 15th Avenue Coffee and Tea) and uses a Simonelli espresso machine)
First and Pike Starbucks
1912 Pike Place Starbucks – store uses a La Marzocco espresso machine
Madison Park Starbucks
Pike and Broadway Starbucks
Broadway and Republican Starbucks
(That district is a little bit smaller than average Starbucks district due to its complexity: It's composed of one of the busiest stores in the country, has several high profile stores, and is probably the only U.S. district using three different espresso machines. East Olive Way hosted the barista championship competition).
The winners of the district barista championship competition then moves onto a regional level competition.
I watched this district's barista championship on March 9, 2015 and Connor and Miya won! Congratulations to Miya from 1912 Pike Place and Connor from Madison Park Starbucks! It was totally interesting to watch. A few of the partners were very unfamiliar with the Mastrena espresso machine since they were hired at stores using either a La Marzocco or Simonelli.
Congrats to the winners!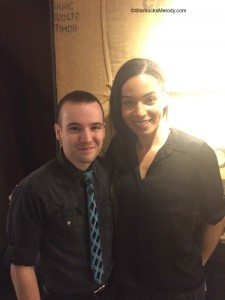 These barista championship contests are still going all over the country. I hope you happen to stumble upon one in your neighborhood store. If you're a partner reading this, are you competing?
Enjoy the pictures from this event!
Related posts