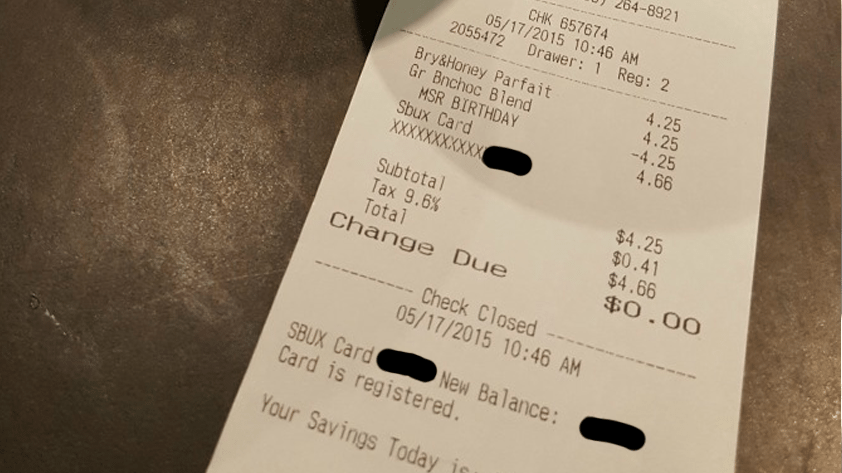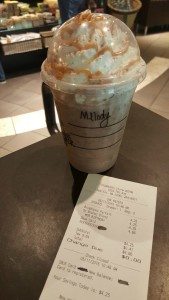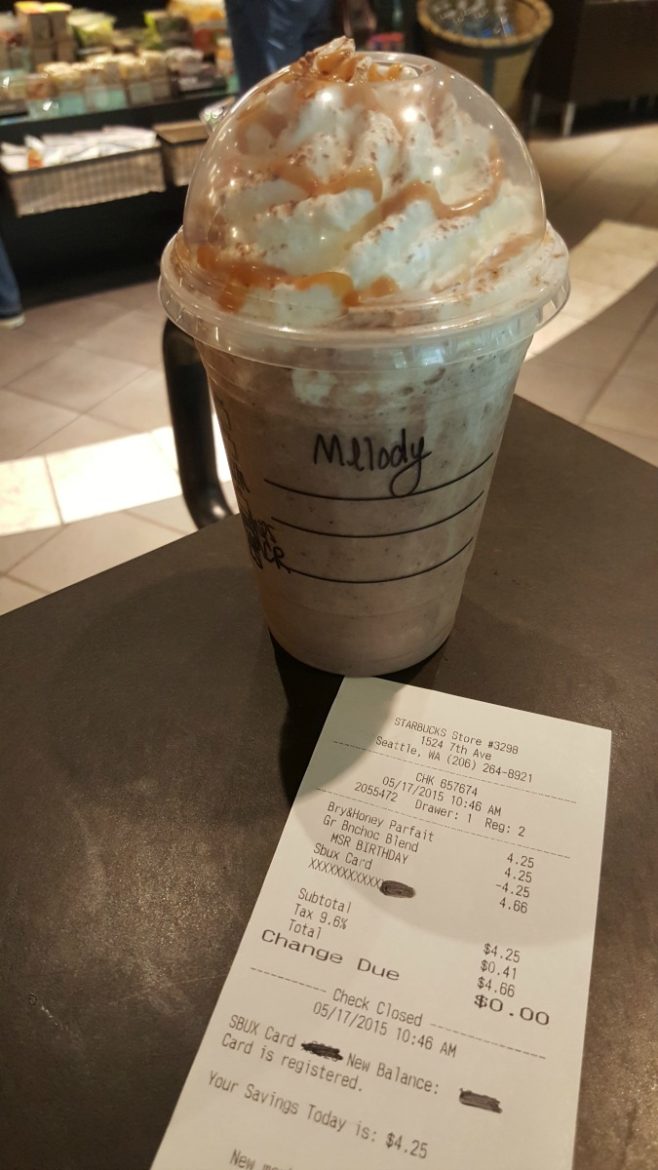 If you join MyStarbucksRewards, you'll automatically get a birthday reward. You don't have to get to the Gold Level to get the free birthday drink reward. It's a "Welcome" level benefit. There are a couple of very important things to know. First off, you have to join at least 30 days before your birthday, otherwise there isn't enough time for the reward to show up. It won't work to join MyStarbucksRewards just a few days before your birthday. Another important thing to keep in mind is that you only have seven days to use your birthday reward. Don't let it expire!
You can't walk into Starbucks on your birthday and just expect a free drink – you have to be a member of MyStarbucksRewards. Sometimes people think they can just walk in and show their driver's license and get a free drink. This is not how Starbucks works.
Click here to register a Starbucks card. In order to join MyStarbucksRewards, you need to get a Starbucks card. There may be a variety of cards sitting near the register at your neighborhood Starbucks store. Ask your friendly barista to load the card with money – put at least $5 on the card. Then register the card at Starbucks.com. You have to keep track of your rewards! I strongly recommend using a smart phone app! The Starbucks mobile app is available for Android phone or iPhones.
I waited until my birthday to use my reward. I walked to the closest Starbucks to home. (I mean the closest traditional Starbucks to home – the actual closest store to home is the Starbucks Roastery, which unfortunately will not let you redeem rewards.)
Once I got to the 7th and Pike Starbucks, I saw friendly baristas whom I recognized and recognized me. I said it was my birthday and I wanted to get a fun drink. I rambled with the register barista about getting a smoothie which a bunch of things added into it – a banana, java chips. To be honest, I'm not sure if we settled on white mocha, milk chocolate sauce, traditional mocha, or all of the above in the drink. I just said make what you like. I'm really not sure what totally ended up in the cup!
The bar barista was Benjamin. He took the liberty of making the top of it look beautiful with drizzle and a cocoa powder. It was delicious. Kelton, the ASM, wished me a happy birthday and I had a short and wonderful conversation about being a Starbucks history buff.
I didn't stay very long because I have to get going. (I'm running late right now.). But it's no coincidence that I published the Inspired Moments article today.
I want to say a huge thank you to the 7th and Pike Starbucks for giving me an amazing inspired moment this morning! Thank you.
(And lastly, if you are not a part of MyStarbucksRewards, I'd like to encourage you to join. Even if you don't get enough stars to get to the Gold Level, you'll get a lovely birthday reward!)
Related posts