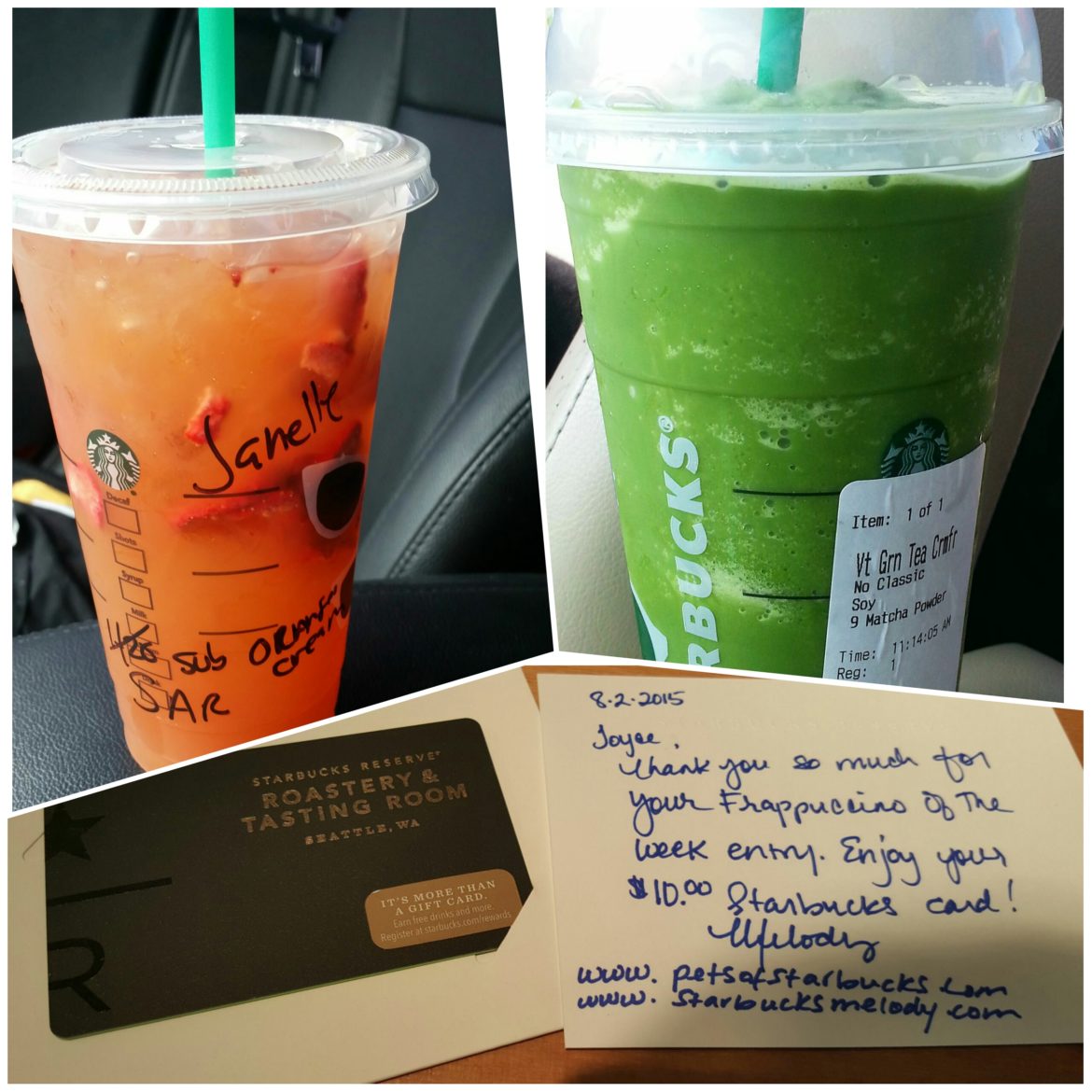 Frappuccino of the Week & Drink of the Week!
Melody, August 3, 2015
3
2 min

read
Thank you to readers Joyce and Jonielle who submitted Frappuccino and Drink of the Week entries.
Remember, if I use your submission on this website, I'll send you a $10 Starbucks card.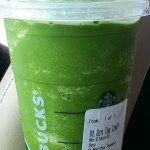 Frappuccino of the week:
Joyce likes a Venti Green Tea Frappuccino with no classic syrup, 9 scoops of Match powder, and soy milk. Joyce wrote to me on her birthday, having used a free MyStarbucksReward birthday reward to enjoy this drink!
Happy Birthday Joyce! I'm happy to send you a $10 gift card to make your birthday last a little longer!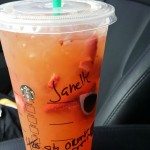 Drink of the Week:
Jonielle mentioned that she counts herself in the group of customers that misses the Valencia Orange Refresher.
After some experimentation, she found another favorite drink. She orders a Strawberry Acai Refresher with no water, substitute Orange Cream (this would be the orange used in Fizzio Orange Cream – only sunbelt region Starbucks has Fizzio). She likes her drink shaken, not fizzed.
Thank you Jonielle for the beverage creation! If only I could try it!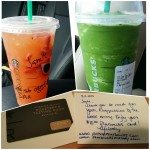 Here's how you submit a Frappuccino (or Drink) of the Week (if I use your submission, I'll mail you a $10 Starbucks Card as a thank you): Be sure to include a high resolution image of your drink. The beverage should be full and not yet consumed. Include all information about the drink recipe or drink build. I want to make it easy for others to order your drink. Include a statement that you took the photo of the Frappuccino and that you're giving me permission to use it – entry into the Frappuccino of the Week  (or drink of the week) category presumes that I may freely use your photograph on this site. Please introduce yourself and let me know if you are a customer or a partner. If you're a partner, I'd love to know if you are a store manager, a coffee master, and/ or some small fun detail about your career – even your favorite coffee. Send your drink idea, image, drink build instructions, and all relevant information via email to Melody at StarbucksMelody dot com. If you want the $10 Starbucks card, I'll need your mailing address.
If for any reason you need to contact me, you can always use the contact form on this site. (I have a separate public mailing address – not my home residence – which I check often. I love snail mail too though that's not the best way to enter the Frappuccino of the Week. Address is on the contact form.)
Related posts