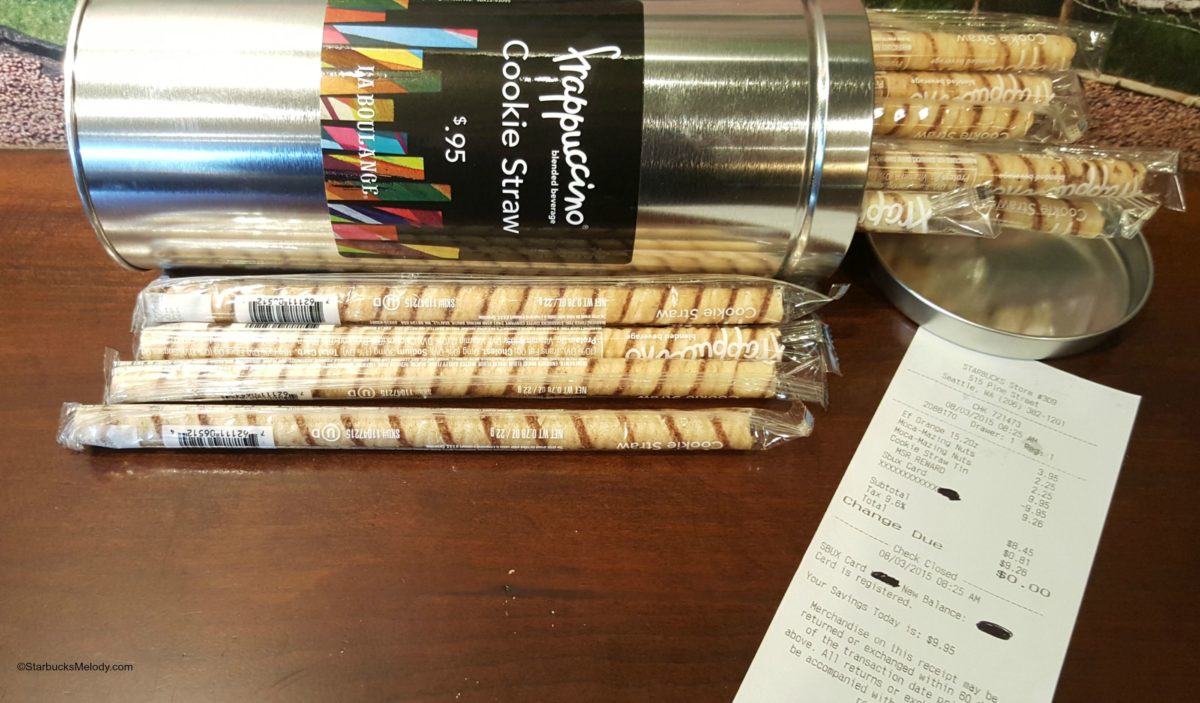 How to get a free tin of Starbucks cookie straws.
Melody, August 3, 2015
50
2 min

read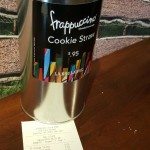 Do you like the cookies straws at Starbucks? Here's how you can get a whole tin of them for free. Use your MyStarbucksRewards rewards! Each tin is $9.95 and rings up as free with a MyStarbucksRewards Lucky Dozen reward! Your barista can find the whole tin of cookie straws under the impulse item category on the register.
You should do this quickly, if these cookie straws are tempting you. I've heard that many stores don't have very many tins left! Each tin contains roughly 25 cookie straws.
I got a free tin this morning, and of course shared them with colleagues at work.
Not a member of MyStarbucksRewards? Grab any Starbucks card at the register and ask your friendly barista to load $5 on it. Then register that card here. That's the starting point for joining MyStarbucksRewards. After that, I recommend that you download the Starbucks app for your iPhone or Android phone – it will make it much easier to keep track of stars and rewards.
And please visit my very new Starbucks website, Pets of Starbucks!
Enjoy!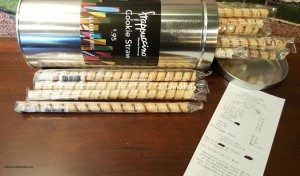 Edit on August 5, 2015:
Don't try this if you're in Canada – apparently Canadian registers are set up a little differently and don't have a button for a whole tin. Don't try to scan a tin (I didn't see a bar code on it anywhere yet people are telling me that partners are trying to scan it, and it doesn't work.) I really didn't notice a bar code, but there is an item under impulse items on the register – look for the whole tin there for $9.95. This doesn't work as a partner food mark out, from what I've heard.
Related posts