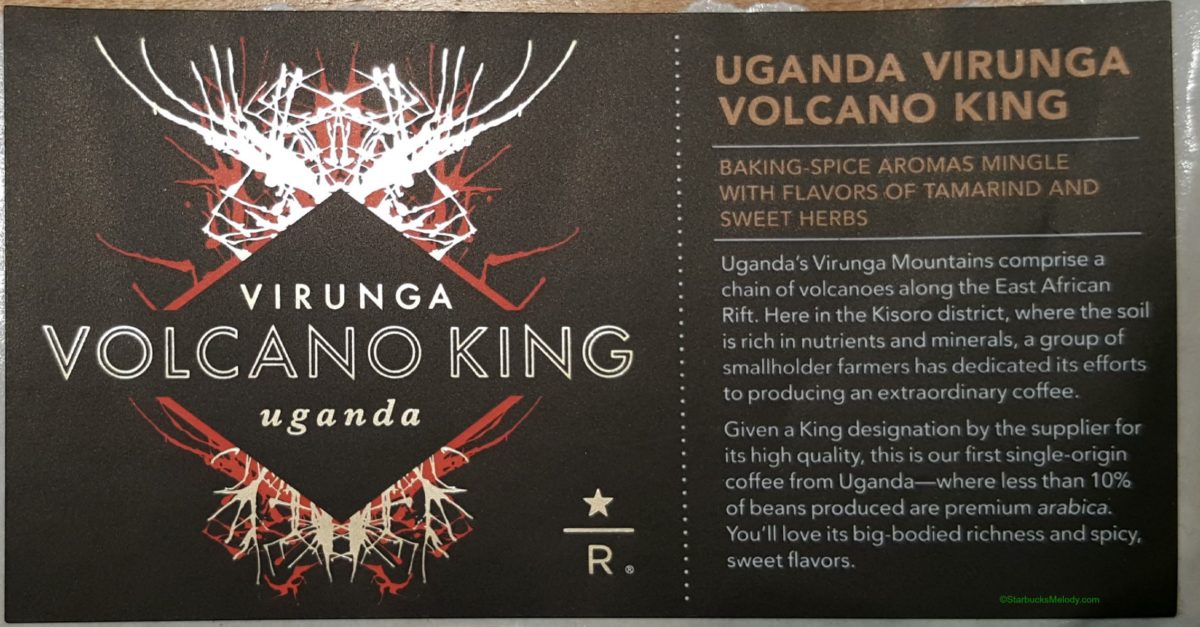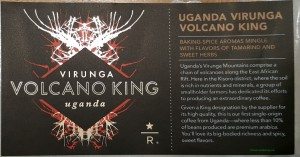 Once upon a time, Starbucks sourced a coffee called "Volcano King," from the Virunga Mountains in Uganda. I don't know much about it: the information I have comes from the packaging design. Given that the packaging sticker appears to be pre-date the white, vertical Reserve packaging, I'd guess this was sometime in 2014.
The story I've been told is that the Uganda Volcano King was axed by Starbucks at the last minute. So I'm told, the coffee didn't meet Starbucks' rigorous coffee quality standards and so it was axed.
It's an interesting coffee history! This story is a reminder that Starbucks has very rigorous and high standards for all their coffees, whether offered in core Starbucks stores, Reserve stores, or the coffee aisle of your local grocery store. It also means that the Uganda Sipi Falls coffee actually would have been the second Uganda coffee, had Starbucks actually launched Volcano King!
Related posts