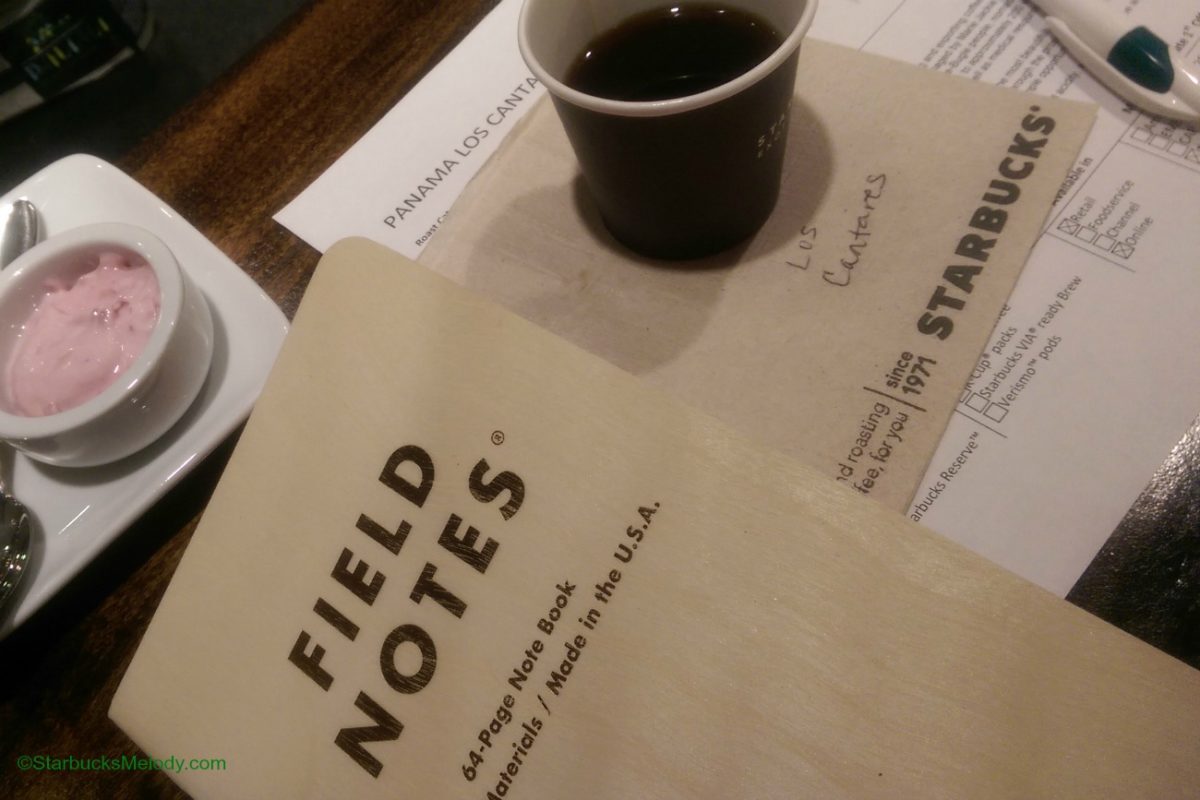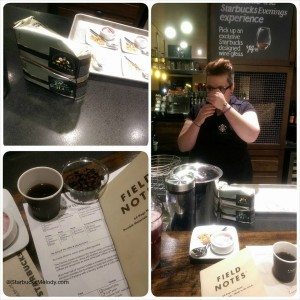 Tonight (December 29, 2014), I went to a coffee seminar at the Starbucks at East Olive Way in Seattle. I attend regularly, even though they don't always turn into blog articles. I want to spotlight these events again: These coffee events are open to the public and free to attend. You'll usually find coffee seminars every other Monday evening, at 6:00 PM, though if possible, call ahead and confirm that there will be a coffee event. Once in a blue moon, their schedule adjusts and changes for new seasonal coffee offerings and to accommodate staffing changes.
The address is 1600 East Olive Way, Seattle, WA 98122.  The phone number is (206) 568 – 5185. I hope to see you there!!
Tonight, Coffee Master Megan walked us through a pairing of the Panama Los Cantares and Panama Carmen Estate paired with the Raspberry-Lemon Yogurt Parfait. I previously wrote a detailed article on these coffee here, so I won't spend too long now on them. Our group thought that the Panama Carmen Estate was the better pairing with the Raspberry-Lemon yogurt, and that in both cases, the yogurt brought down some of the acidity of coffee and enhanced the lemony aspects of the coffee, though more so with the Carmen Estate. The granola pieces brought out the praline sweetness in the Los Cantares.
Tonight was the first night I broke out my new "Field Notes" booklet to make my coffee notes in. This is a small journal, perfect for coffee tasting notes, sold at the Starbucks Reserve Roastery and Tasting Room. (Just as an aside, I believe the Roastery is still increasing its staff. There is information here on how to apply to be a barista at the Roastery.)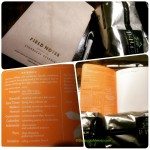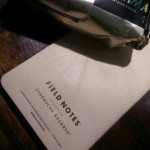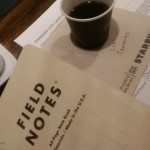 If you look carefully at the pairing suggestions, on the back side of the Field Notes booklet, you might laugh a little. Apparently, tonight's coffee from Panama would pair best with a lazy afternoon and fast-pitch softball. Who knew that a coffee from Peru pairs best with shoe shopping? 😉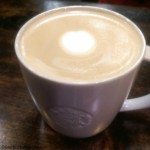 Also tonight, I ordered a flat white to enjoy. A "flat white" is a whole milk latte, made with ristretto shots, an extra shot of espresso, and finished with either latte art or a dot in the center. Espresso drinkers in the Starbucks UK market have been drinking flat whites for quite a while now.
Beginning January 6, 2015, you'll be able to order a "flat white" by calling it a flat white, as opposed to a "tall, add shot, ristretto shot, whole milk latte, with latte art or dot." In fact, when you pick up your beverage at Starbucks, you might want to take off the lid and take a look at it – look for beautiful latte art!
Have you ever tried a "flat white"?
And I did want to call your attention to the regular coffee events in Seattle! I hope to see you at East Olive Way Starbucks someday!
Related posts