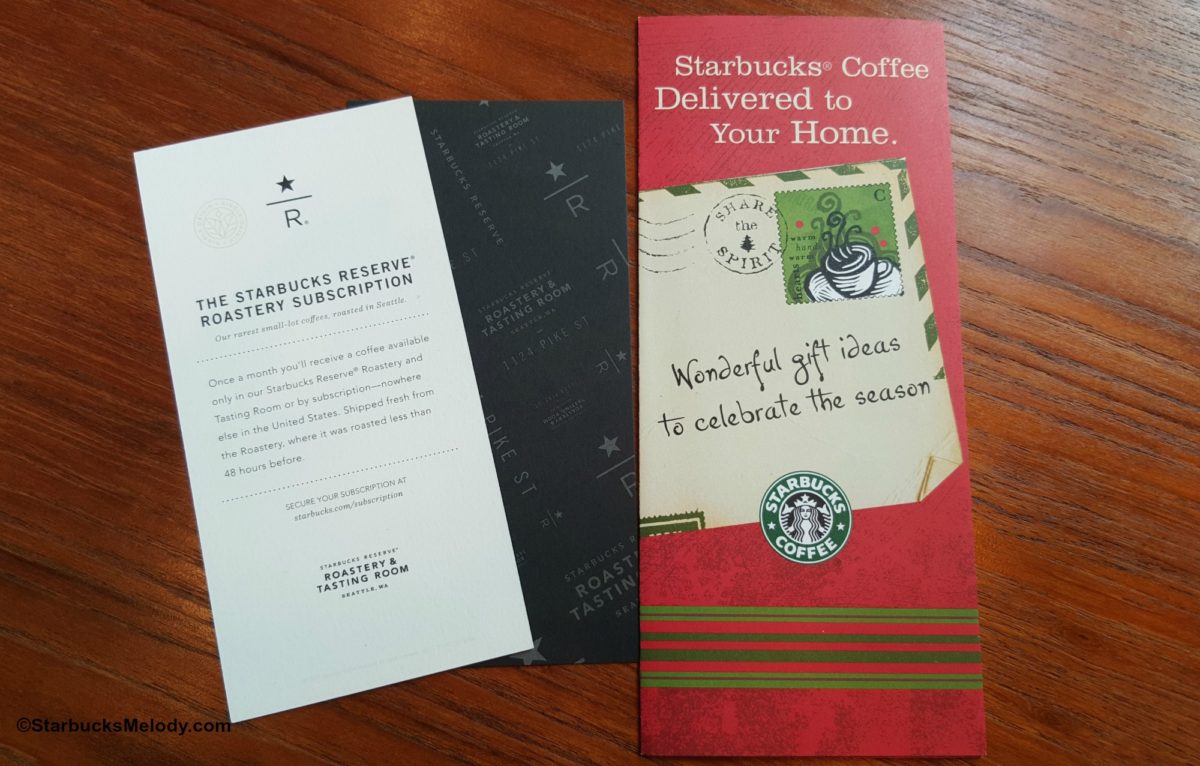 #TBT Starbucks Coffee Delivered to Your Home.
Melody, October 29, 2015
0
1 min

read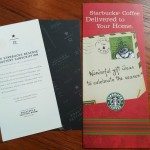 For "throwback Thursday" it's time to take a look at Starbucks coffee delivered to your home. In 2001, Starbucks produced a brochure with an offer of coffee mailed to your doorstep. It was also holiday themed. The holidays are nearly here – it's good timing to taking a look at this.
By the way, I love the creative design in this flyer. The "Starbucks Coffee Delivered to Your Home" flyer has a postage cancellation mark that says "Share the spirit." The whole thing is just so well thought out. I love it.
So you get a look at Starbucks coffee delivery to your home: Now and then.
I did a detailed article about looking at the Roastery subscription coffee that is mailed out to your home: Please take a look at it here.
Here's the Roastery subscription coffee "now":
And here's "Starbucks Coffee Delivered to Your Home" 2001:
As always, I'm happy if you share this whole article with others but please do not lift images and use them without permission. Just because you found an image via Google image search does not necessarily mean that it's there for the taking.
Related posts
Socialize

Subscribe
Join the StarbucksMelody.com mailing list to receive a weekly email with new posts.
Recent Comments