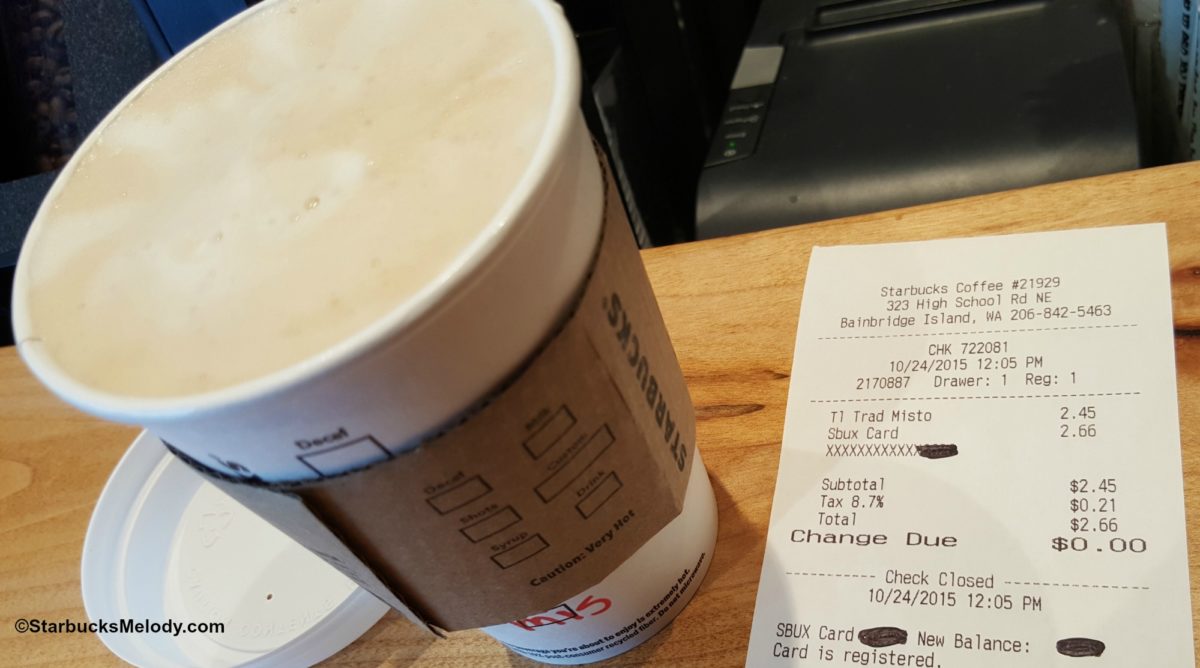 How to save money at Starbucks! If you're reading this website, it's likely you go to Starbucks at least once in a while, if not a full-blown addiction to lattes. Here are a few tips to save you money!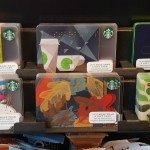 (1) Register your Starbucks card – Earn stars and join My Starbucks Rewards. If you really like going to Starbucks often, you might as well get rewarded for your coffee runs. The MyStarbucksRewards program has 3 levels: "Welcome" "Green" and "Gold".  At the "Welcome" level you get a free birthday reward: Get a free drink on your birthday! At the "Green" level you get free refills. And "Gold" earns you free rewards that can be used on food or drink. I've over-simplified the MyStarbucksRewards and of course, it is subject to change! Always check the official website for reward details and terms. So you register a Starbucks card – pick any Starbucks card you like, a Teavana card, or an Evolution Fresh card. Each time you use the card as a form of payment, you earn one star. You've unlocked the door to rewards!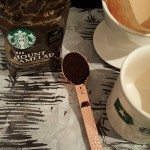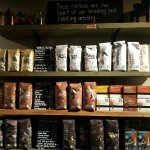 (2) Make coffee and tea at home: No matter what anyone says, it's cheaper to buy a pound of coffee and make coffee at home than to buy it at Starbucks. This is also true of iced tea. It's probably cheaper to buy fancy tea makers and expensive tea than to buy iced tea! I recognize that there's a learning curve with making coffee, tea, and iced tea at home. It will never taste as wonderful as the coffee at Starbucks if you don't pay attention to the fundamentals of making great coffee. The bottom line is though buying Starbucks whole bean coffee at making it at home is cheaper than getting it at a store. You can even subscribe to the Roastery subscription and have exclusive small-lot coffee delivered to your doorstep once a month!
This also ties into the MyStarbucksRewards program mentioned above. When you buy at-home coffee at Starbucks, you earn a bonus star for each unit of at-home coffee that you buy. So if you bought one pound of Verona, and half-pound of Jamaica Blue Mountain in one transaction, you should get 3 stars. One for the swipe of the card and one for each unit of coffee.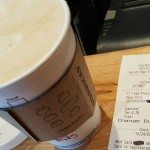 (3) Try a Caffe Misto instead of a latte: Maybe you love the taste of perfectly steamed foam in your hot beverage. Try a Caffe Misto which is less expensive than buying a latte. It's "a one-to-one mix of fresh brewed coffee and steamed milk add up to one distinctly delicious coffee drink." Starbucks prices vary from region to region, and licensed stores sometimes have a different price structure than company-operated stores. Nonetheless, a Caffe Misto is almost always cheaper than a latte and might give you the satisfaction of having a drink with great foam. I like Caffe Mistos too! I recommend trying a Caffe Misto with a dark roast coffee.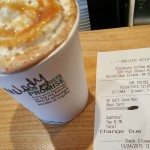 (4) Order a "Short" drink: For every hot drink, you can order the "short" size. Short isn't on the menu (now) but it still exists. It's actually considered a much more traditional size for authentic espresso beverages. When I first started going to Starbucks, there was no such thing as a Venti size drink. I remember that for years and years, I would go to Starbucks and see "short" "tall" and "grande" on the menus. It wasn't until about 1997 that Venti was created as a drink size. Short still exists and you can order it. You'll save yourself a few calories, and it's always going to be about (this may vary from drink to drink) about 20 cents less expensive than the next size up, which is "tall." A short drink is 8 ounces. Save a little money and some calories. Try that Pumpkin Spice Latte as a short drink! Keep in mind, you can only order a "short" hot beverage, not a short cold beverage.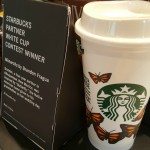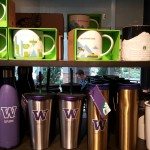 (5) Bring your own cup to Starbucks: Starbucks will give you a ten cent cup discount when you bring in your own re-usable cup for your beverage. Starbucks has offered a cup discount since 1985.
Much to my surprise, the "cup discount" can cause a lot of confusion. It seems like it should be straight-forward yet it can cause confusion at the register. First off, there is no personal cup discount if you are ordering your beverage in the store's for-here ware. Secondly, sometimes people think that you must bring in a cup that Starbucks made or sold in their stores. There is no requirement that your personal cup say the word "Starbucks" on it.
Moreover, when you bring in your own cup, you're keeping one more cup out of landfills. Even if the cup were to go into recycling, the energy expended to truck recycling to a industrial recycling business, sort it, and convert it into something new, and then re-truck that new thing into the stream of commerce, is much much more energy, oil, and water than the tiny bit of water used to rinse a personal cup.
For partners, it is extremely important that you click that "personal cup" button. For some customers, it's NOT about the ten cents. It's about being counted as doing something "green." And your partners at the Starbucks headquarters have only one way to know how they're doing on their personal cup goals: data from registers from when baristas hit the "personal cup" button. I realize I'm guilty of not bringing in a personal cup very often. I have to work on that!

(6) Pay attention to news of promotions. Subscribe to StarbucksMelody.com: Please subscribe to this unofficial Starbucks new site. There's a place in the right side column (desktop view) for you to enter your email address and subscribe. I am going to do my best to keep you up-to-date on all the latest promotions and offers from Starbucks. You can save money by taking advantage of things like Frappuccino Happy Hour, the Treat Receipt, and more. Free tall brewed coffee for veterans returns on November 11th. Using promotions to save money can be huge. There's no question, your Frappuccino is a better deal during Frappuccino Happy Hour!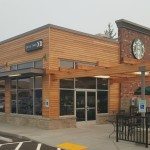 (7) Get a refill: This is a perk for in-store customers only. There is never a refill through the drive-thru. And you can't order a beverage through the drive-thru and then walk inside later and ask for a refill. Lots of people don't know that you can order a Frappuccino in the store, drink it, and get an iced passion tea (must be the same size) as a refill. There is one huge catch to this: Once you step outside the doors of the Starbucks, all your refill perks come to an end.
The way to think about the refill policy is like this: Think about all the handcrafted drinks: Iced Caramel Macchiattos, Frappuccinos, Hot Chai Lattes, and so many more. Mentally divide all the handcrafted drinks (you're excluding all bottled beverages and juices) into 2 categories. We're going to call them "premium" and "non-premium" drinks.
By the way this isn't exactly how Starbucks describes it but I've spent hours in conversation with media relations, as well as even having contacted Customer Service. Having spent a ton of time learning about the refill policy, I've got it down. Now I want you to put just 4 drinks into the "non premium" category of beverages:
Non premium beverages: Shaken Teavana Iced Tea (this does NOT include Tea-Lemonades). Standard Iced Coffee. Hot Brewed Coffee of the day (this does not include Clover-brewed coffee). And last but not least, hot tea.
Premium beverages: Everything else. All Frappuccinos. All smoothies. All Lattes. Hot chocolate. And more. Everything else that is handcrafted by your friendly barista.
The refill price is about 50 cents. (It's possible it varies slightly from store to store). If you're a part of MyStarbucksRewards, and your profile is at the green level or higher, it's free. (See the first of these 7 ways to save). Lots of baristas will tell customers "your refill is free if you have a gold card." It seems to be some kind of slightly-off tribal knowledge that gets passed around from store to store which incorrectly suggests you must have a shiny gold card. You don't ever have to have a shiny gold card to use the refill perk. Just have any card that is registered, and your profile must be Green or Gold.
So dear customers, ask yourself a few important questions:
Did I step outside the store? If the answer is "yes" then the barista will tell you NO you cannot get a refill.
Can I get the lower special 50 cents refill price on my order? The answer is "yes" only if you are ordering something in that "non premium" beverages list. If you are trying to order anything at all in the "premium" beverage list then there is no special refill price. You can never purchase a premium beverage at the refill price. So when you are standing at the register trying to order, if the words uttered from your mouth involve anything in the "premium" beverage category the answer is NO refill price.
It is what you are ordering that is important.
Can I switch and start with a premium drink and then order a non-premium drink as my "refill"? The answer is "yes". You can't switch sizes. You can drink a Frappuccino, and then ask for an Teavana Shaken Iced Passion Tea at the refill price. If your barista says "no" ask to speak to the manager and/or call Customer Service at 800 782 7282.
Why does Starbucks let customers switch between a premium drink and non-premium drink?
There are 4 reasons (as Melody's guesses):
More than 80% of the business is to go, and that number is growing with drive-thru stores growing as a percentage of the business. While at that moment, that one transaction seems huge to both sides of the counter – ordering a refill – if you put it in perspective of 40 million transactions per week at Starbucks, it's small.
Starbucks doesn't ever want to say to customer, "Please buy a cheaper drink to start out with …" Almost universally, the 4 "non premium" drinks are less expensive than the "premium" category of drinks. And it does work out in the wash.
It creates goodwill.
The non-premium category of drinks are the highest profit margin drinks. It's possible that some coffee and tea will just go down the drain anyways.
If you've really read all this, you are now an expert on the Starbucks Refill Policy. Congratulations!
There shouldn't be arguing at the register over this. Dear customers: If you walk inside the store with an old cup, that is NOT a refill. The answer is NO. Don't argue with the barista over this. The front doors of the store are the bright line: Step outside and all refill perks are lost. Dear partners: It should never be an argument with the customer about switching from a Frappuccino to an iced coffee as a refill, assuming that customer has stayed in the store. Starbucks doesn't expect their partners to turn into Barista-Sheriffs and it's clear, that's no good for the Starbucks experience.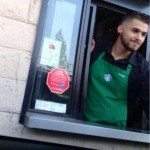 BONUS WAY TO SAVE AT STARBUCKS: Date a barista or be a barista. Get a job at Starbucks! You'll get a free pound of coffee every week. You will get discounts on your purchases. Being a partner is much cheaper than being a customer! And if you can't be a barista, maybe you'll find a lovely boy or girl to date who will gladly share a pound of coffee with you on a regular basis. 😉
Okay I'm kidding a wee bit with the bonus way to save at Starbucks. But this image of this handsome guy is all over the internet. My apologies to the rightful owner of it. I wouldn't mind if this delightful man brought me coffee!
On that thought, happy saving at Starbucks!
This StarbucksMelody article was inspired by this USA Today news story on 8 Ways to Save at Starbucks.
Related posts