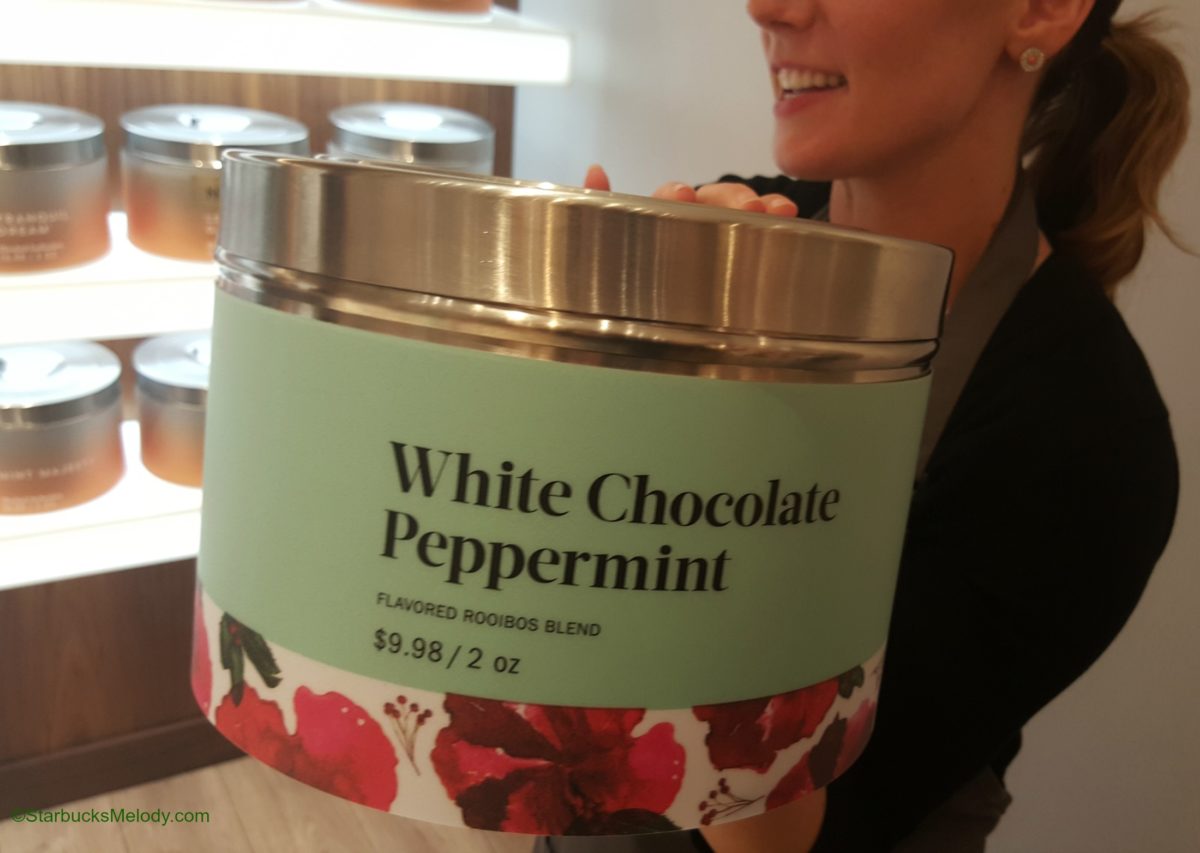 I have totally fallen in love with the Teavana White Chocolate Peppermint tea. I've been making it at home all the time. It's chocolatey and minty but with no one flavor dominating over another. It's balanced, rich, cozy, and naturally a little sweet.
I can't believe how good it is. I dropped by the Teavana store in Pacific Place and had a lot of fun buying some tea for home, a perfect tea maker, and I left with a White Chocolate Peppermint Latte. You can use the Teavana White Chocolate Peppermint tea as a base for a latte.
The Teavana store manager at the Pacific Place location is a former Starbucks store manager whom I've known for years. So it was like a bit of a reunion! She mentioned to me that every year Teavana sells out of the White Chocolate Peppermint tea. This year's tea has been reformulated so that there are no artificial flavors in it!
The perfect tea maker is super easy to use. You don't need a special filter or infusion device. You dump the tea and the water together in the perfect tea maker and after 5 minutes, place atop a cup and the water (now tea) is automatically released into the cup. If you fill the perfect tea maker about to the top of the cup in the Teavana logo, you'll have about 8 ounces. (Take note of your tea's brewing instructions. The White Chocolate Peppermint can be brewed for 5 minutes but many teas have a shorter brewing time.)
I just don't know what to say other than you've got to try this tea. If you're at one of the Teavana tea bars, you can order an amazing White Chocolate Peppermint Teavana Tea latte made with steamed milk, White Chocolate Peppermint Tea, a little sweetner, finished with whipped cream with candy cane bits atop the whipped cream.
Also while I was at the Teavana store, I picked up a red booklet called "Tea's the Season." On one of the pages, it tells you that new Matcha products are coming next month! In December this year, be on the lookout for Matcha single sticks. Think of the concept of Starbucks Via coffee sticks but instead it's matcha. It's Matcha in an instant! Also coming soon, there will be a peach flavored matcha! Both the Peach Matcha and the original Matcha are planned to be offered as the new "Matcha singles."
That sounds amazing. Can't wait to try the new Matcha items next month, December 2015!
Thanks for reading! Welcome to Teavana Tuesdays at StarbucksMelody.com!
(You can follow all of my Teavana adventures separately at TeavanaMelody.com – That site gets updated no more than once a week and it's a bit under construction).
Related posts