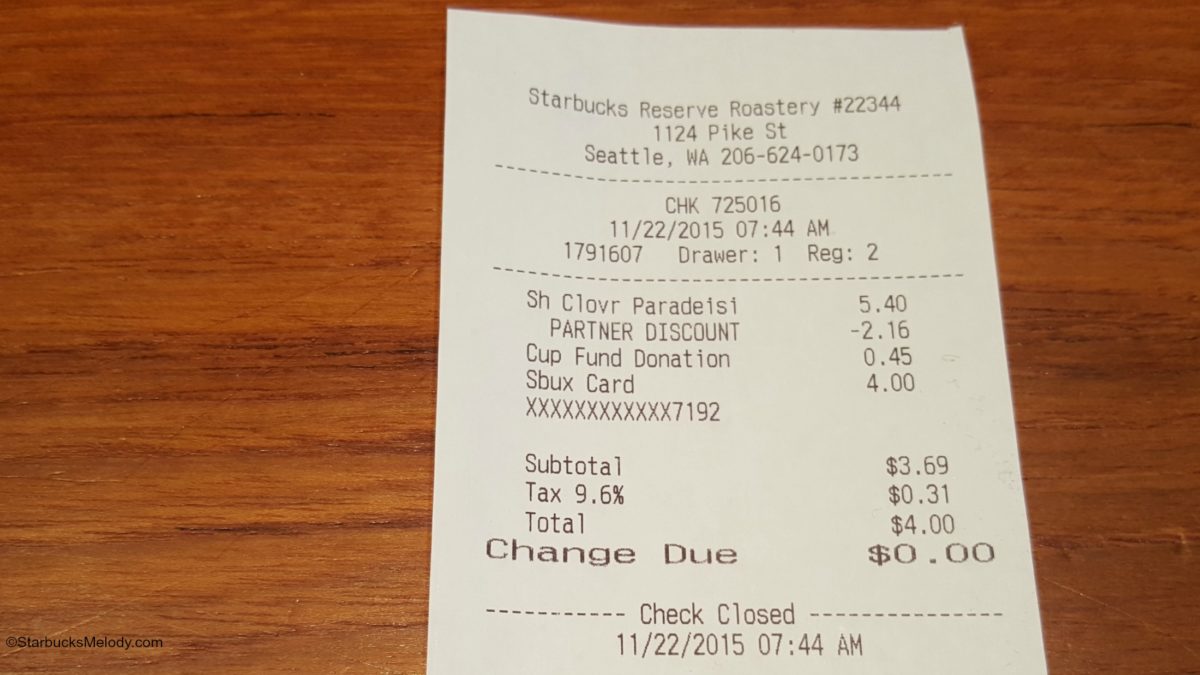 CUP Fund: Partners, you can round up to donate.
Melody, November 22, 2015
5
2 min

read
This is mostly for the partners reading this website. I know that I have some readers who are Starbucks partners. Now you can "round up" at the register to donate to the CUP Fund!
I've written about the Starbucks CUP Fund many times. The CUP Fund is like a safety net for all Starbucks partners. CUP stands for Caring Unites Partners, and the way it works is this: If a Starbucks partner is experiencing a hardship and has an immediate need, the CUP Fund will grant a monetary donation to the partner in need. It's for hardship such as illness, injury, natural disaster, or other immediate significant need. The CUP Fund has donated millions and millions to partners over the years.
Funding for the CUP Fund comes from a variety of places. Profits from the SODO 8 Starbucks are donated to the CUP Fund. Proceeds from the books Pour Your Heart Into It and Onward are donated to the CUP Fund. A portion of the proceeds from the book It's Not about the Coffee are also donated to the CUP Fund. Partners can choose to make a donation from their paychecks to the CUP Fund. Customers or partners can make donations at the register – a one time donation.
I've heard it said that only a small percentage of partners make re-occurring donations from their paychecks to the CUP Fund. I've heard that the number is less than 10 percent, though please don't quote me on that.
You can now "round up" your purchase at the register for the CUP Fund. So if a partner spends $4.25, then he or she can ask that 75 cents go to the CUP Fund. Partners, you can "round up" at any Starbucks, Teavana, or the Reserve Roastery and Tasting Room.
Here's what it looks like: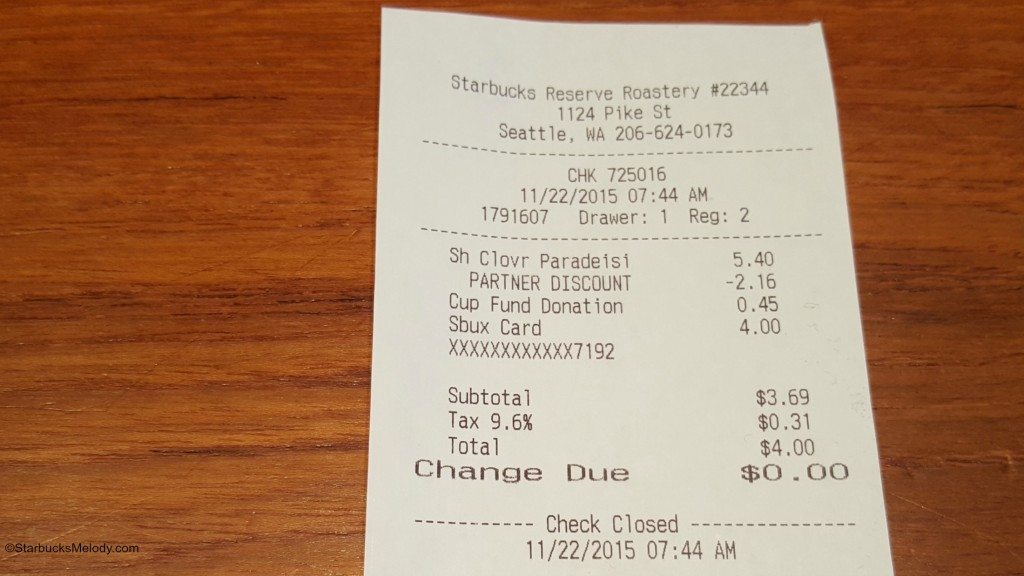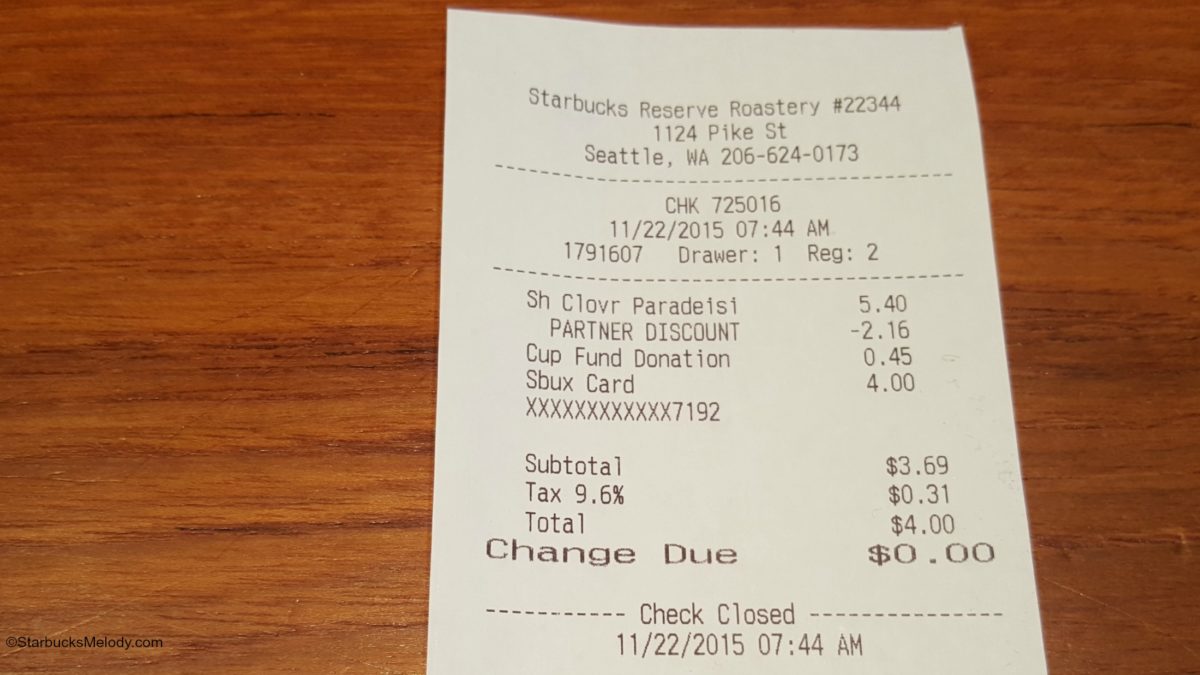 Thank you so much to the partner who let me use his receipt for this blog post. I hope I've encouraged maybe a few of you to "round up" for the CUP Fund. Having this kind of safety net is a brilliant idea.
Related posts
Socialize

Subscribe
Join the StarbucksMelody.com mailing list to receive a weekly email with new posts.
Recent Comments