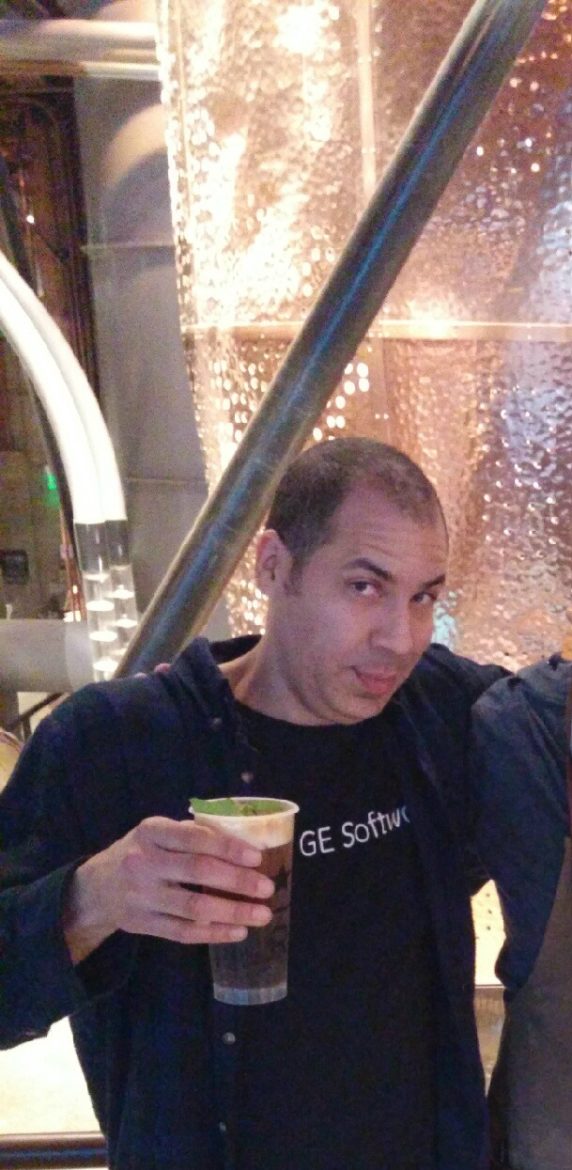 Winter's Journey to Visit Every Starbucks Nears 12,000 Stores.
Melody, January 11, 2015
4
3 min

read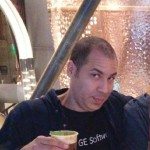 You may have heard of Winter before. He's famous for being on a life-long journey to visit every single Starbucks in the world.
He passed through Seattle this past Friday the 9th, and I had a minute to catch up with him. We actually didn't end up with much time to talk as we were both on tight schedules. I met up with him at the Starbucks Reserve Roastery and Tasting Room on the corner of Pike and Melrose.
On this trip to Seattle, Winter made it to the new Bainbridge Island Starbucks (his 11,975th store to visit), the Kent micro drive through, the Roastery (11,979th), University Village III (11,985th), and more. Winter described the Roastery as "spectacular" and the "single-best Starbucks in the United States." He liked the atmosphere, the design, and the sense of energy radiating throughout the store! He could tell there was a lot of enthusiasm for coffee expressed by the partners.
In the picture above, Winter was enjoying the Sparkling Iced Espresso with Mint, one of the Roastery's signature drinks. He said referring to this drink, "I found it enjoyable."  And he mentioned to me that he likes the new Flat White beverage at Starbucks (introduced January 6, 2015), with a couple of added sugars in the raw from the condiment bar.
One thing I kind of find interesting is that he's not a fan of Starbucks coffee. I've talked with him before about this, and he states he gravitates to lighter-roast, small-batch coffee pour overs, and that "no Starbucks Reserve is going to do it for me" as he feel that even the Reserves are too dark for him.
Nonetheless, his journey to visit every Starbucks continues!
From Seattle, he's on road trip and will be visiting four Starbucks stores in Salt Lake City; three Starbucks in Las Vegas; and five Starbucks stores in Phoenix, Arizona. He expects that some time on Tuesday the 13th, he will make it into Phoenix, and reach his 12,000th Starbucks store to visit! Phoenix partners, be on the lookout for Winter in your stores! 🙂
I think Winter might be the most famous Starbucks customer* ever – what an amazing journey! Congrats on seeing so many stores!
Winter chronicles his journey with lots of pictures of the stores he is visiting. This might be a great time to mention that customers may freely take photos inside a store. It wasn't that way years ago, but in the age of Instagram, Twitter, Pinterest, and more, Starbucks has changed their thinking on in-store photography:
"Customer Photography
Customers may take photographs for personal use while in the café.
Photography / Filming Outside the Store
The street in front of the store is public property. Members of the media have a legal right to film from the street or sidewalk in front of Starbucks locations.
Media Photography / Filming
The interior of your store is private property. We require the media to give us advance notice before shooting inside a Starbucks location."
The above media policy statement is something that an official Starbucks spokesperson had emailed me in September last year.
Your turn to weigh in!
*I mean famous for reasons that relate to Starbucks. Obviously Ellen Degeneres and other celebrities are famous Starbucks customers, but would be famous whether or not they visit Starbucks.
Related posts