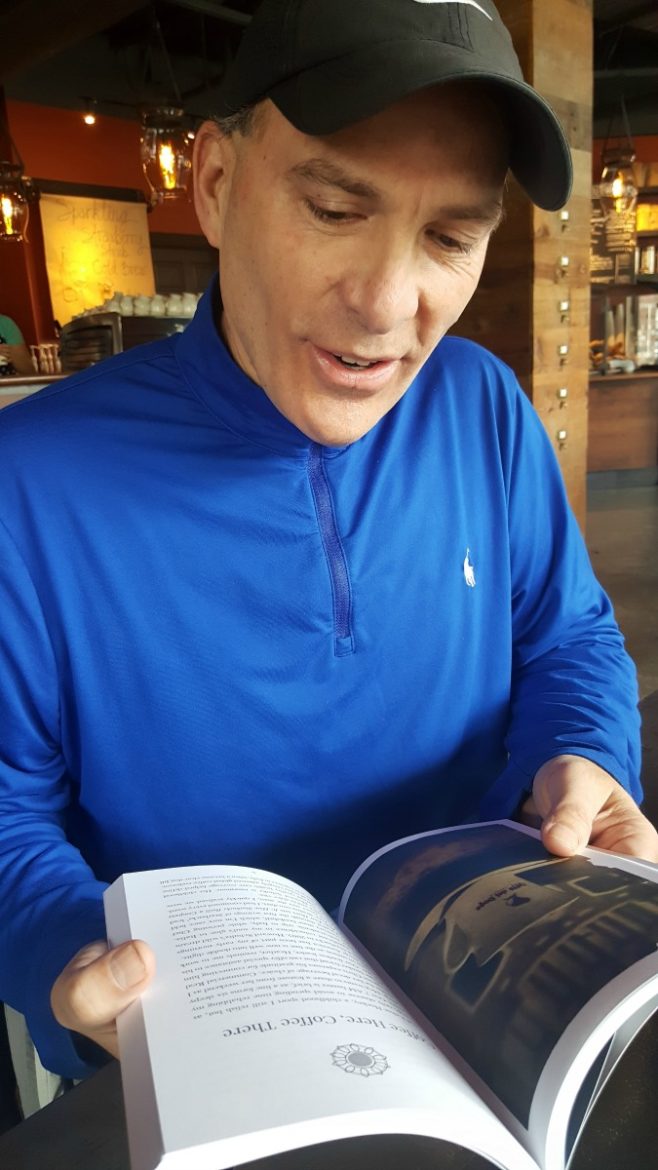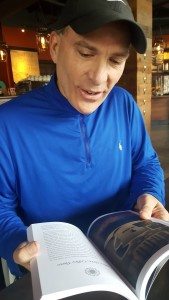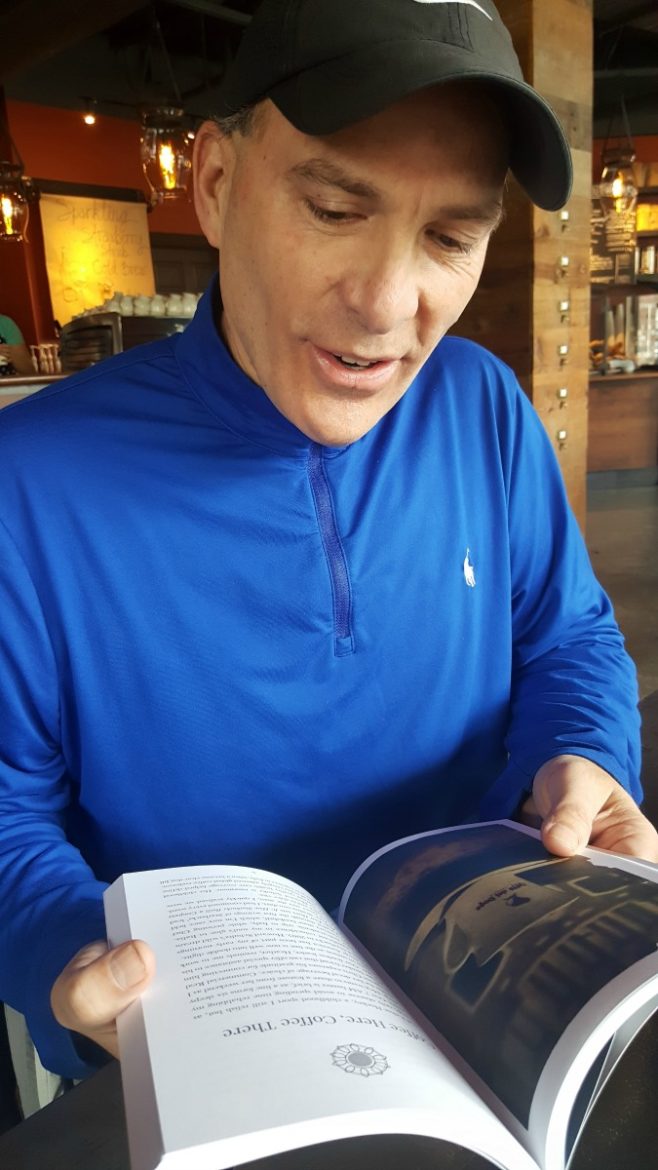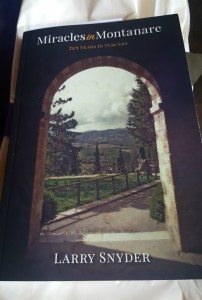 I met up with Larry Snyder recently. He's an 11-year partner and the author of the book Miracles in Montanare: Ten Years in Tuscany. Initially, I was a little reluctant to meet up with Larry. I try not to use this website to promote others' products. However I'm always intrigued by the talent hidden in green aprons, so to speak. Whether we are talking about a talented artist or the Starbucks Chorus, I want to show off the strengths and talents of Starbucks partners. I've shown off the crafty side of partners, like this Orange County partner who upcycles old green aprons into tote bags. So indeed, I wanted to find out a little more about the part time partner and author, Larry Snyder.
Larry Snyder has been a partner since May 15, 2005. He's a certified black apron barista. You'll find him in the morning hours at the Starbucks inside the Civica office building in downtown Bellevue, Washington where he's been since the beginning of his barista career. I asked him how he ended up at Starbucks and a little bit about his Starbucks journey. When he was looking at part time jobs to supplement his income and benefits, he wanted to find a place to work offering medical coverage for part timers. He needed insurance for himself, his wife Jill, and daughter Daniela. This lead him to looking at possible employment at businesses like Starbucks and Costco, both well known for offering health care for part-time employees. As Larry narrowed his search, Starbucks seemed like the right fit. He loved the idea of the coffee house as community and a third place.
He applied for a job and was told that there were no openings. He said he went back to the Starbucks inside the Civica building day in and day out for about a week, after both the job application and an initial interview. He drank a lot of coffee and hung out at that Starbucks. It didn't take long for the store manager to notice his passion, and soon enough he was hired.
I'm a coffee lover myself so I had to ask Larry about his favorite coffees. His favorite recent coffee offering would be the Ethiopia Mocca Java. Good choice. Mine too!  His go-to core coffee would be Ethiopia. Favorite regular seasonal offering is Casi Cielo. But his love of Starbucks comes from the sense of community. "There's nothing I value more than the community I'm part of.  I know 90% of the people who walk in the door." (Given that he's in an office tower where the customer base is going to be regular office workers who return over and over again, this seems possible!)
Getting back to the book: Miracles in Montanare is written in the style of vignettes. Lots of little chapters with memories and stories of Larry and Jill's adventures in Tuscany and Montanare. I haven't read the whole thing but I've enjoyed a number of chapters. It's possible to even jump around a little in the book. I enjoyed descriptions of Christmas in Tuscany, and the beautiful 250 foot tall tree. One chapter pays tribute to Howard Schultz and his vision of the Italian coffeehouse as the place of community. Larry mentioned that in his own journeys to Italian coffee houses, he saw vibrant places where people talked about the news as newspapers were strewn about. For some customers, the trip to the coffeehouse punctuated their day, often stopping by both morning and evening, and sometimes mid-afternoon also.
If you want to purchase the book, here is the link:
Miracles in Montanare: Ten Years in Tuscany
Thank you Larry for taking the time to meet with me and talk about your Starbucks story, passion, and the book you've written!
By the way, if you know a partner who deserves to be featured on this site, please contact me!
Related posts