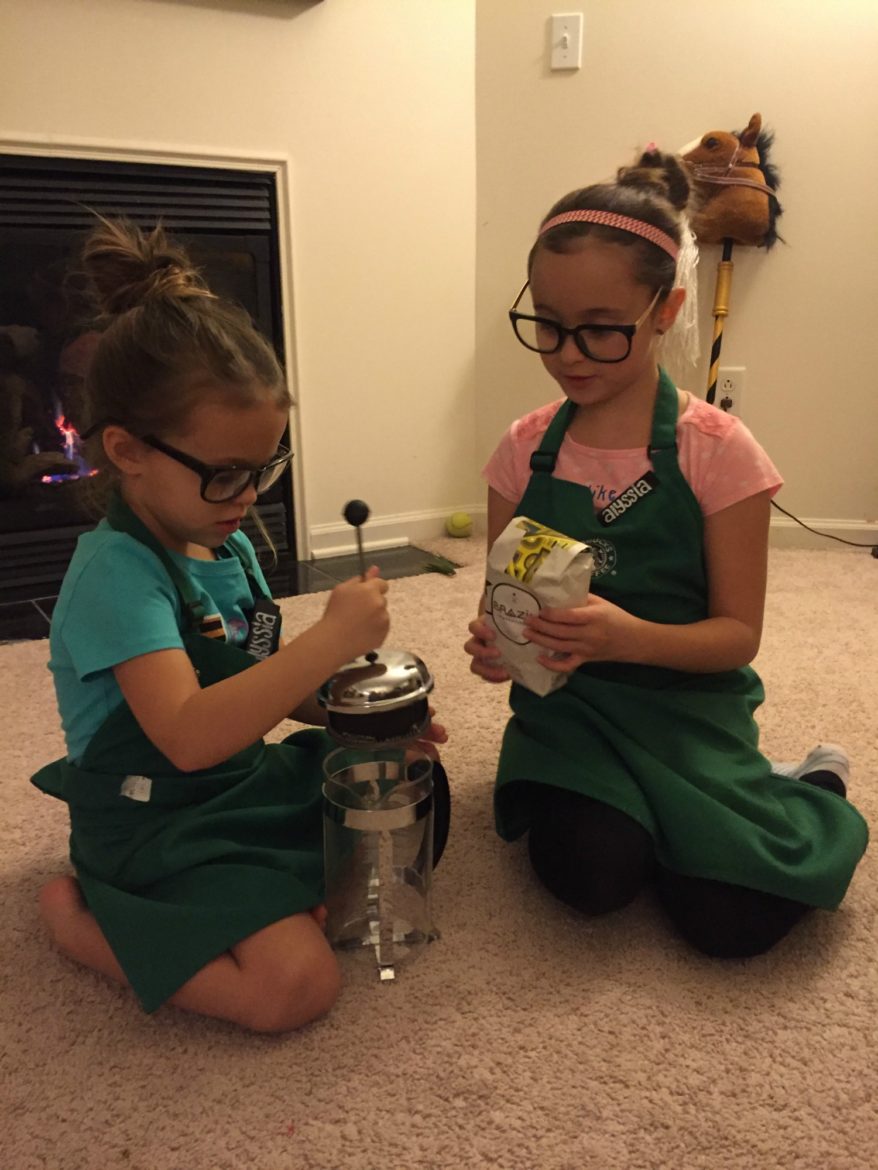 Too Wonderful Not to Share.
Melody, February 26, 2016
0
1 min

read
I recently received this super cute photos to share here! So adorable! Starbucks partner Alyssia says that her girls love to play "Barista." Alyssia says, "My girls are always asking for details about my job, coffee, and as my youngest says, "The inside scoop on the 'Bux Business." I can hardly get their attention for longer than a minute, but the second I mention anything work related, they're glued. I love it!"
You gotta tell me you thinks these pics are adorable too.:)
On a separate topic, a Starbucks store manager in Orange County, California is working on developing her lettering skills. I think this looks great. She's a store manager whom I've met in person a number of times. She said that she decided to use quotes from Onward to practice her lettering: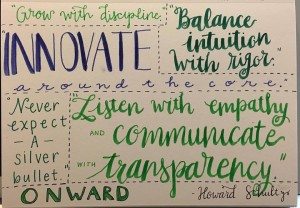 I love it!
Enjoy!
Just as a reminder, one easy way to reach me with tip, photo, or comment is through the Submit a Pic button.
Related posts