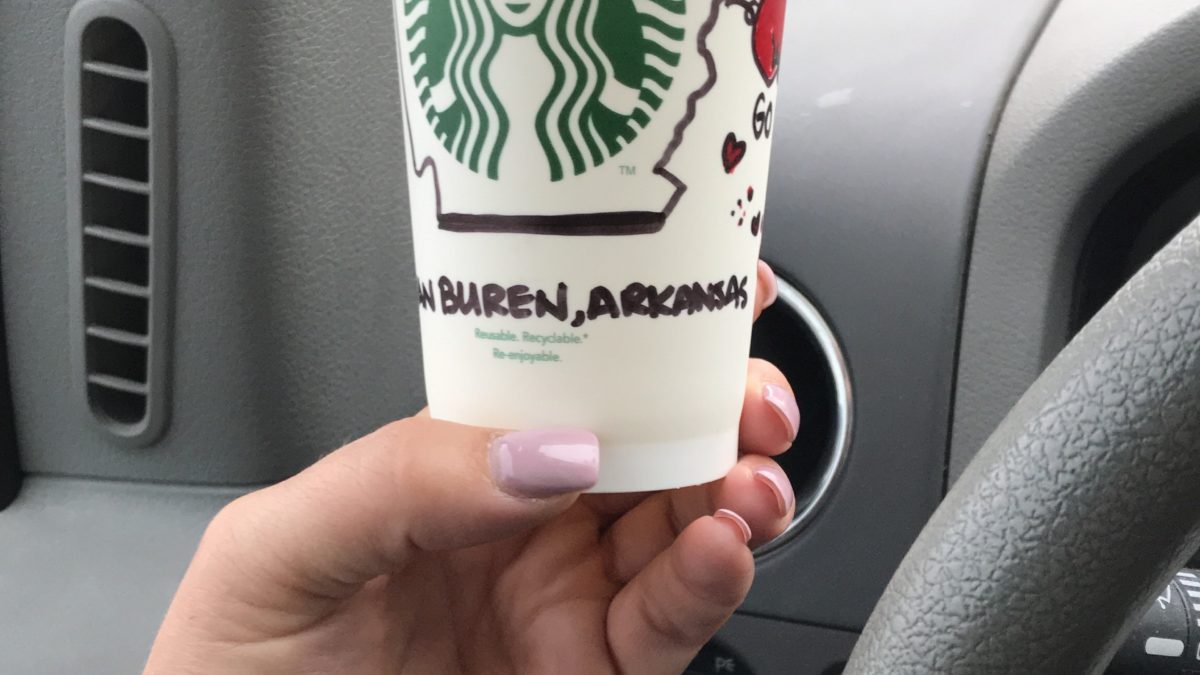 Stephanie Nunes is a regular customer at a Starbucks in Van Buren, Arkansas. She dropped by her local Starbucks and asked if she could buy a "You are Here" coffee mug. For those that don't know, a "You are Here" mug is designed with some kind of locally relevant imagery and design, and has the name of the local destination on it. So for example, a California "You are Here" mug would only be offered in California stores and would have a California-specific design.
There is no Arkansas "You are Here" mug.
A creative partner found the perfect solution to make the moment right. Stephanie's drink was handed to her in this cup.
Love it!
Thank you to Stephanie for submitting this pic.
Anyone can submit a photo to this blog by clicking on the Submit a Pic Button.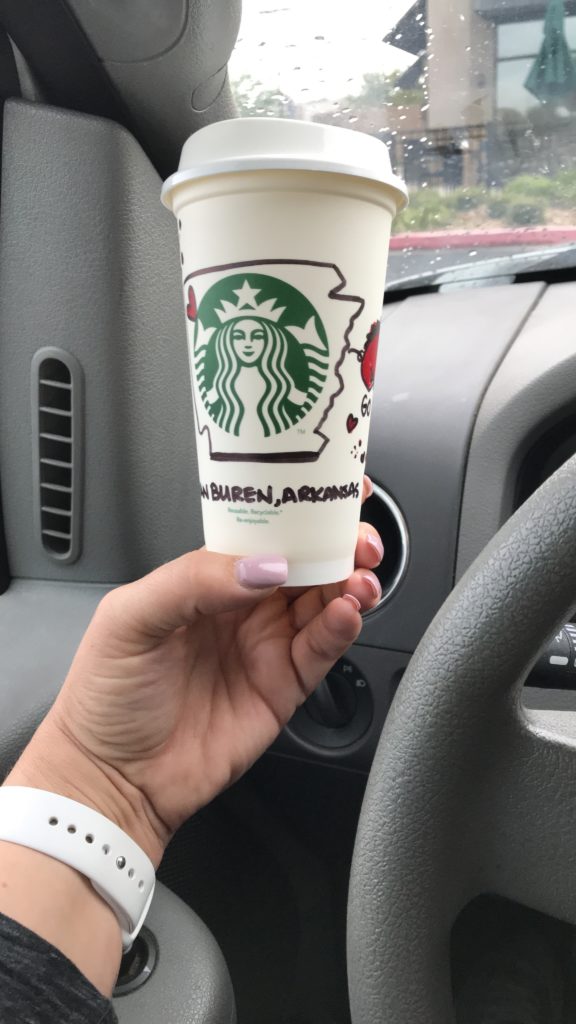 Related posts