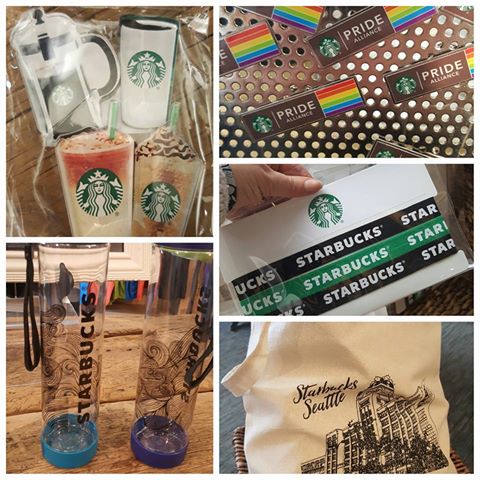 It's PRIDE month so I think it's a perfect time to show off this Starbucks-themed PRIDE pins! Wear it on your green apron or on your jacket!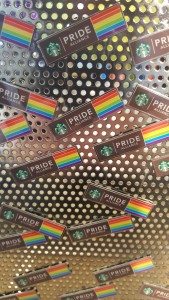 The PRIDE pins are one of the newest items at the Starbucks Coffee Gear store. That's the place you can go shopping for unusual Starbucks-themed merchandise. You'll find everything from Starbucks pens and pencils, key chains, t-shirts, Starbucks tote bags and much more. Right now there are even some cute Starbucks baby bibs and fun magnets too!
You might be asking how do you shop at the Starbucks Coffee Gear store. There are just two ways to shop at this store:
If you're a partner (Starbucks calls their employees, 'partners') you can shop online at StarbucksCoffeeGear.com.
Or you can shop in person at their one physical store (this is how I shop at the Coffee Gear Store). If you want to shop in person, go to the Starbucks headquarters at 2401 Utah Avenue South, Seattle, WA 98134. Here's what the headquarters looks like: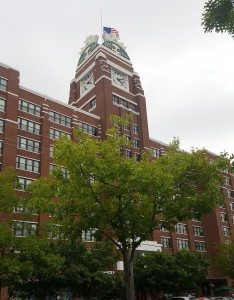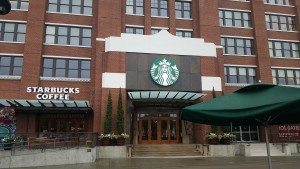 Once you get to the SSC (the "Starbucks Support Center" which is what Starbucks calls their headquarters), go right in the front doors and take the elevators to the 8th floor. You'll find the entrance to the actual Coffee Gear Store off to your right. It is open to the public. The Coffee Gear Store is closed weekends and holidays.
Inside the Coffee Gear Store, you'll find t-shirts, pens, key chains, pencils, tote bags, magnets and much more. These really cool magnets are new and sold in a pack of four magnets. I love these!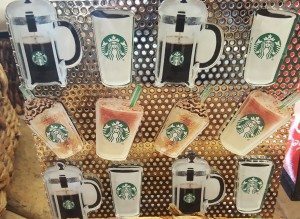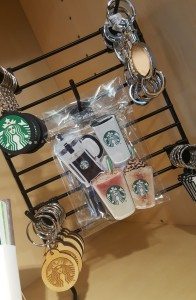 Also new at the Coffee Gear Store is the Starbucks baby bibs and baby blanket: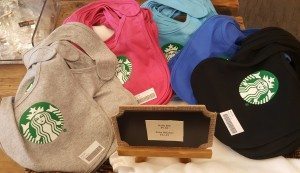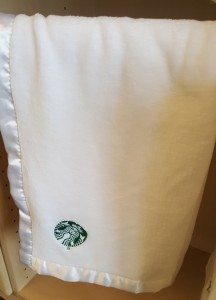 The Starbucks Coffee Gear Store has some fun new water bottles (these are plastic):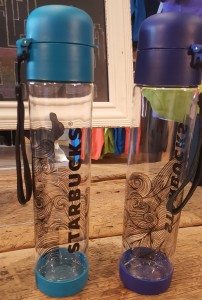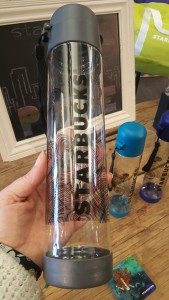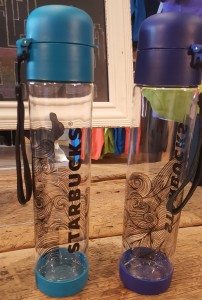 Take a look around!
I hope you get to enjoy a trip to the Starbucks Coffee Gear Store. I've heard many, many times of people planning a visit there as part of vacation to Seattle! Once again, you'll find it at 2401 Utah Avenue South, Seattle, Washington 98134. Go to the 8th floor.
I have to tell you whenever I get free product. Starbucks Coffee Gear store gave me a water bottle, magnets, and a few other things. I can assure you this didn't influence this article. I've been featuring the Starbucks Coffee Gear store for years and years on this website. I would have written the exact same article whether or not they gave me a free water bottle, magnets, a PRIDE pin, or anything else.
Related posts