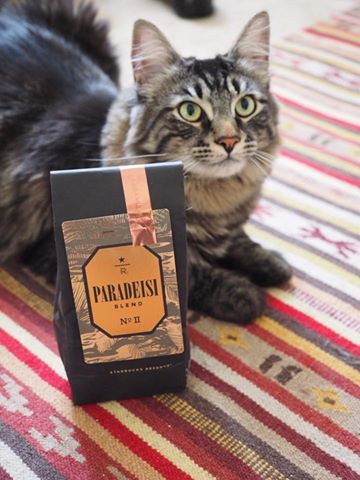 For coffee fans, Paradeisi Blend No. II has made its way to Seattle's Reserve Roastery and Tasting Room. Just as a reminder, you'll find the Seattle Roastery at 1124 Pike Street, in Seattle. Their phone number is (206) 624 0173. Paradeisi Blend is exclusive to the Roastery.
I sent a half pound of Paradeisi to a friend in Michigan. She immediately began exploring the coffee, wanting to try it. Turns out, her cat, Roscoe, was interested in Paradeisi Blend too!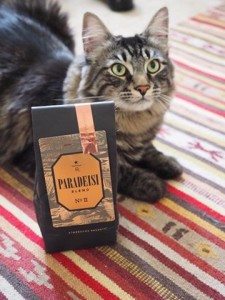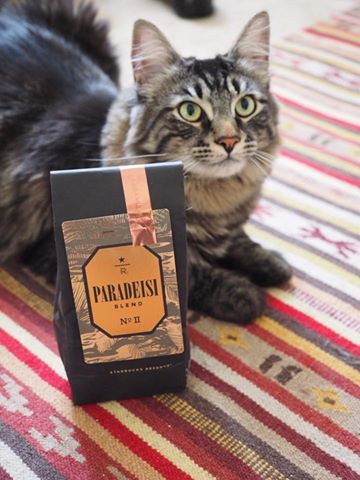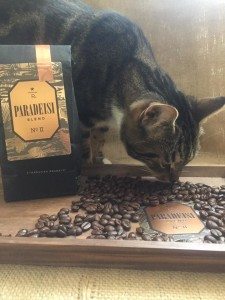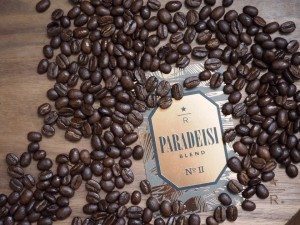 For more information on Paradeisi Blend No. II, check out this article on DiscoverStarbucksReserve.com:
If you want to subscribe to DiscoverStarbucksReserve.com, scroll to the very bottom and look for the box to enter your email address in the footer of the site.
(I really wanted to share these excellent photos of Roscoe the cat! For more cute Starbuckian pet pics, visit CoffeeHousePaws.com.)
Related posts