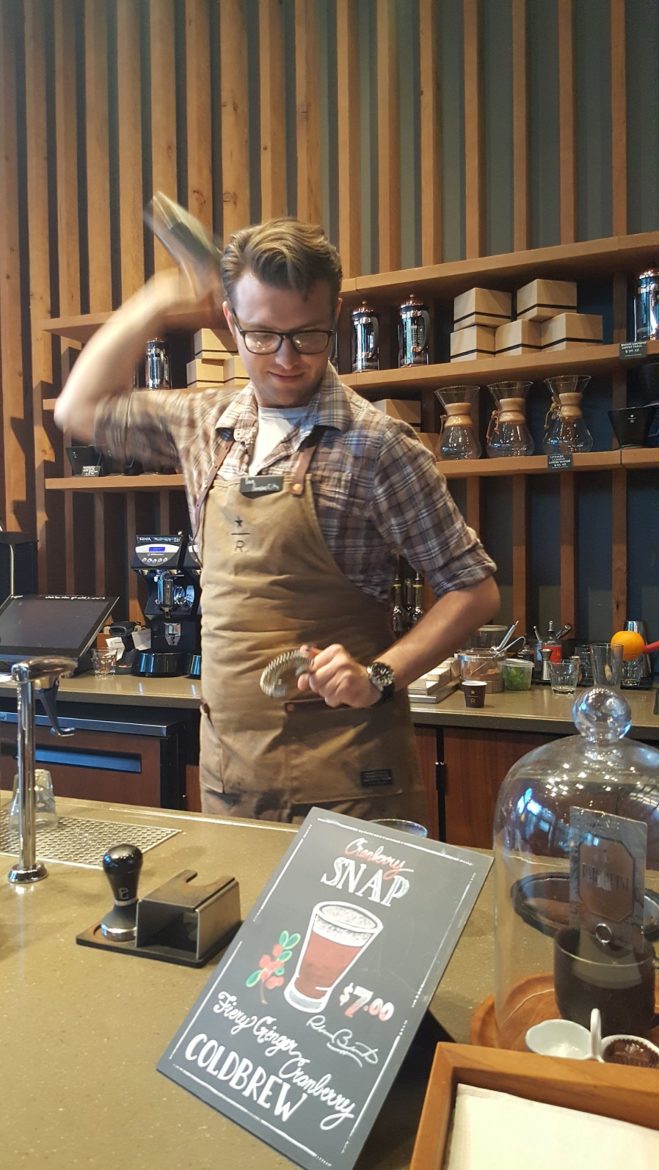 The Starbucks Reserve Roastery has an intriguing new cold brew drink. It is the Cranberry Snap Cold Brew, combining cranberry juice, a ginger syrup, Roastery Cold Brew coffee (currently made with a single-origin Colombia coffee), orange zest, and of course a little theater in the making of it!
You'll find it at the Experience Bar area of the Roastery, which is the bar area on the far west side of the building. It's a place to sit and have a slower coffee experience, with an opportunity to ask your barista questions.
I noticed the sign for the new Roastery-exclusive cold brew drink: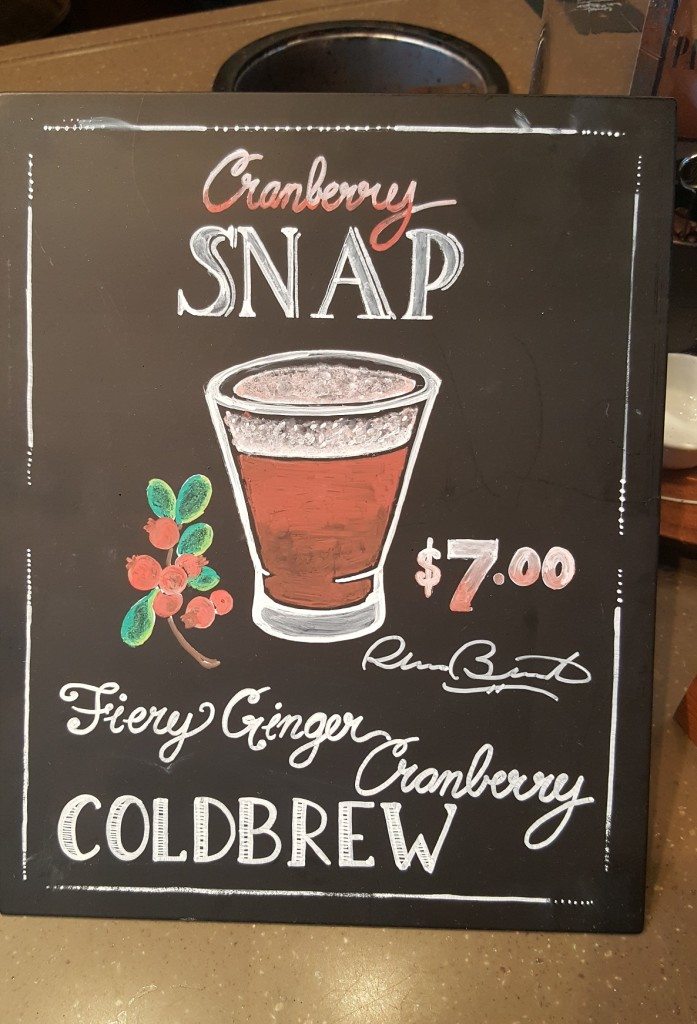 The barista combines a ginger syrup (made by Liber & Co) with cold brew and cranberry juice:
Next, the cranberry juice, ginger syrup and cold brew gets a nice shake. Ian can shake it like you wouldn't believe!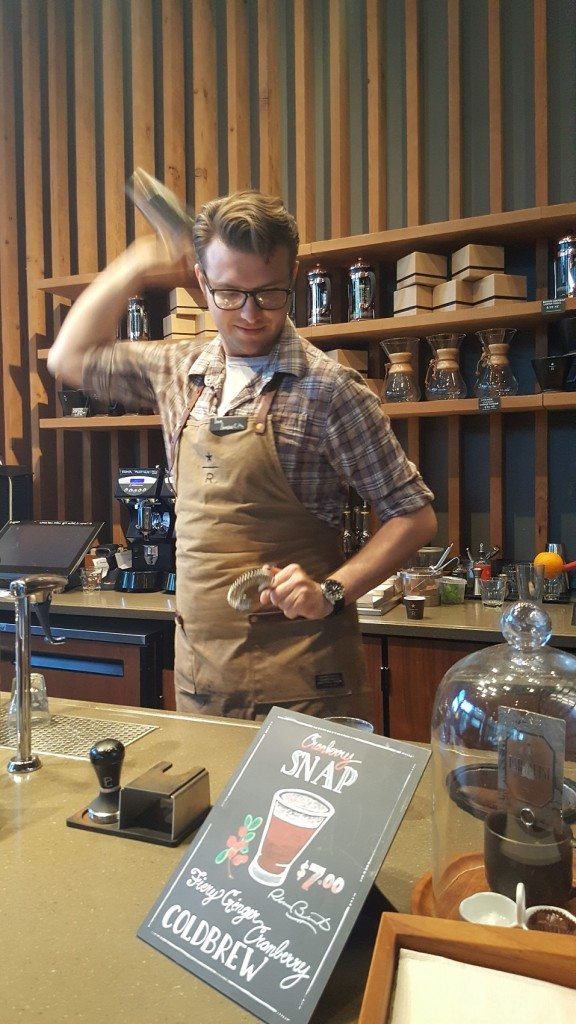 Finally, the Cranberry Snap Cold Brew gets a little orange zest at the end: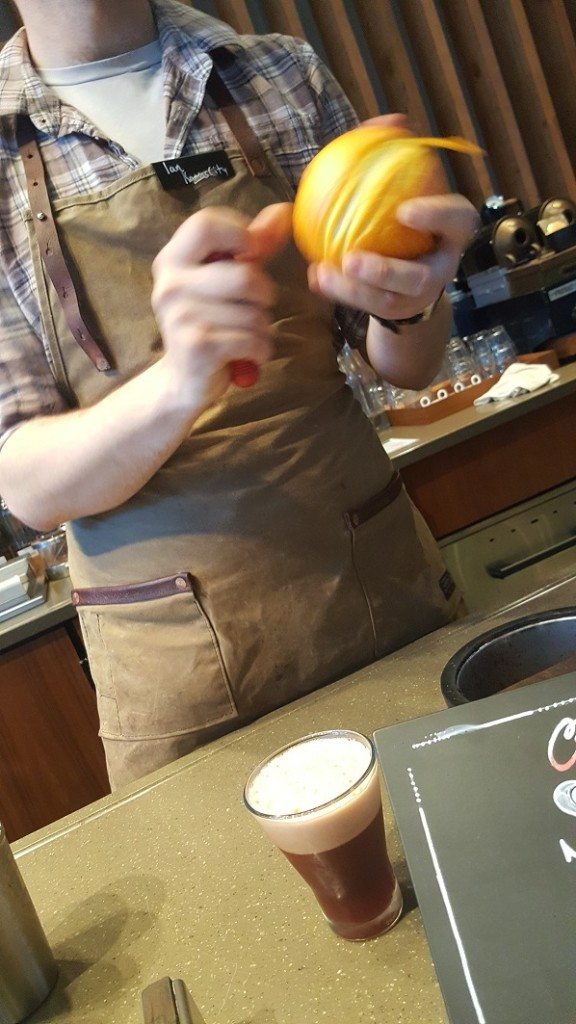 And then you have the final drink!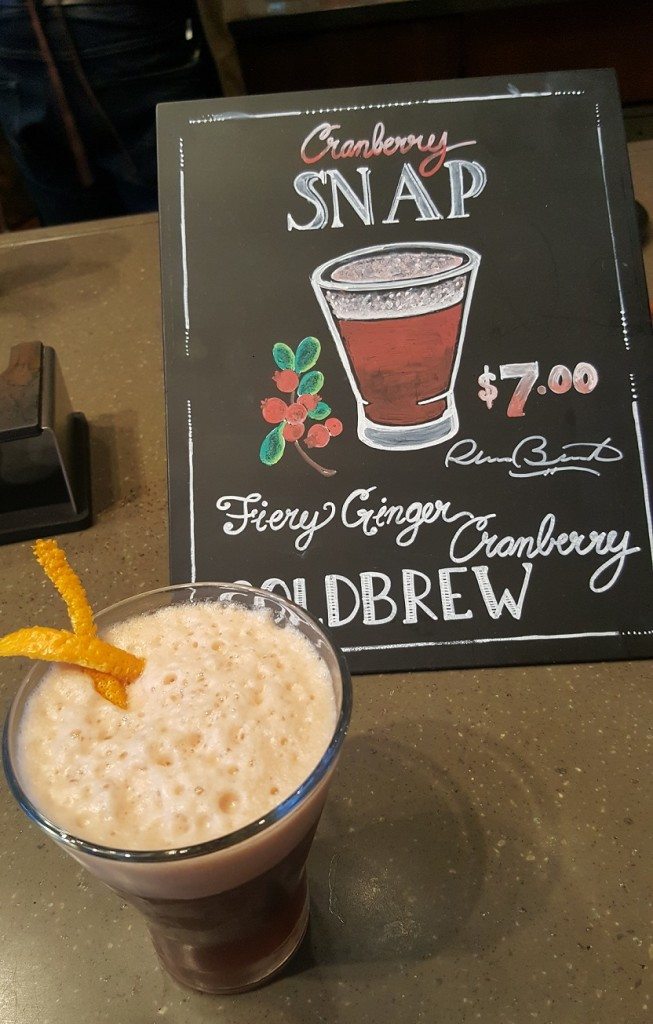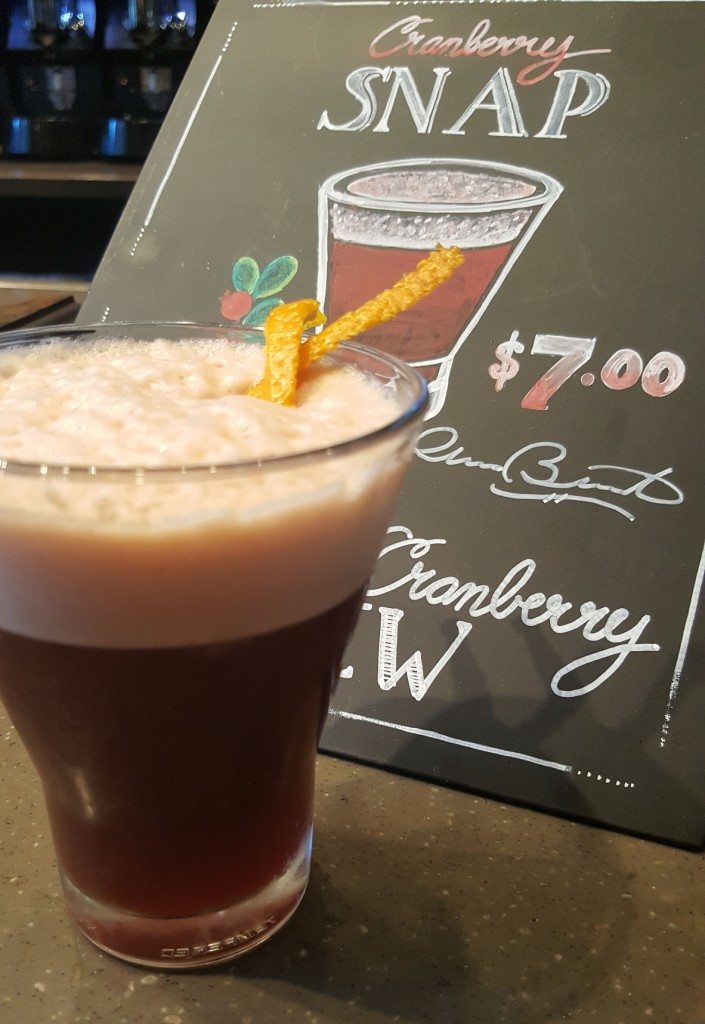 This drink was a Roastery partner creation.
What do I think? Well, it's a fun drink. The ginger is a very powerful flavor, and so the coffee flavors of the cold brew are muted and a bit overpowered by the flavor of ginger. I'm not the biggest fan of ginger and generally speaking, I enjoy a more coffee-foward flavor to my drinks, but I definitely think this will have its fans.
It would have been great fun (hypothetically speaking) to have tried this a little early with the partner who created it and to hear a little bit of her story behind the inspiration.
Even if you can't try this at the Roastery, it might be something that will inspire you to get creative with your cold brew at home! You can get creative with your cold brew in so many ways. The Roastery also offers a Cold Brew Malt, which is another idea for you to try at home. For a while Roy Street was offering their cold brew blended with a Pina Colada syrup. Let me suggest all of these past StarbucksMelody stories:
Cold Brew Lemonade at Starbucks
Making cold brew coffee at home with a coffee sock
Starbucks Cold Brew pitcher packs (these are currently still at Starbucks and are a super easy way to make cold brew at home)
Cold brew malt and float at the Roastery
There are so many things you can do with cold brew!
Related posts