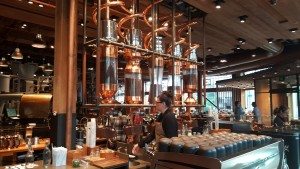 On Thursday, July 23rd, I stopped by the Roastery on my way to work. I snapped a few photos and then shared them to my Starbucks Facebook Group. For me, it was just an ordinary day on my way to work, though a few people commented that they'd never seen the Roastery so quiet. It's true, the slowest time of day for the Roastery appears to be early morning. I thought I'd share the three photos here too. Also, several people have asked me what's currently offered on the scoop bar at the Roastery. I snapped a few pics this afternoon (7/25) so you can see the current scoop bar offerings. A word of warning – the whole bean scoop bar offerings change frequently.
Enjoy the photos! As always, you can click onto the pictures and they'll open up larger.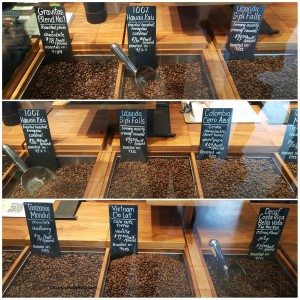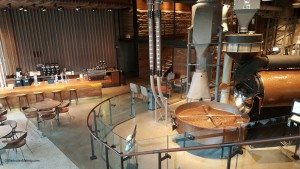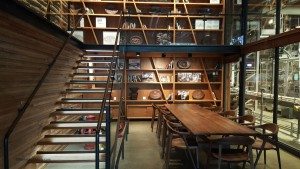 Related posts
Socialize

Subscribe
Join the StarbucksMelody.com mailing list to receive a weekly email with new posts.
Recent Comments