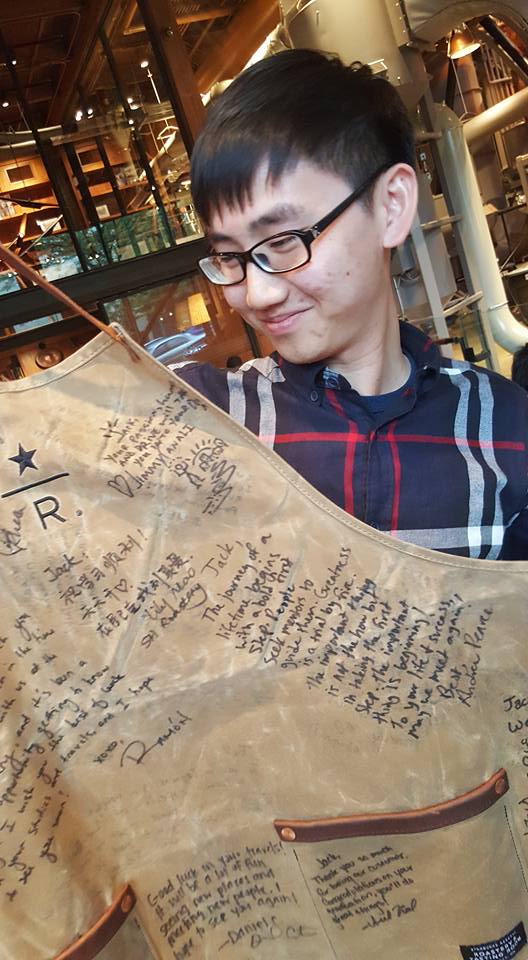 It was June 15, 2017. After work, I dropped by the Roastery, as I have done a hundred times. I sat down at the Experience Bar, where Anton was on bar. We made small talk.
As I sat drinking a Strawberry Spritzer, other customers came and went. A young customer came up behind me, and sat a mug on the counter, showing it off to the partners working at the Experience Bar. This little mug had the words "Opportunity to be a partner" on it, which I recognized as being a partner-only coffee mug.
I started talking to the young guy. "Hey, I like your mug!" That turned into a LONG conversation with him. At first I thought he must be a partner, but no he is a customer, but he's a huge a fan. As it turns out, Jack is a Starbucks China customer who spent the last year in Seattle living very close to the Roastery. We are both regulars! He laughed and said, (as I have noticed many times) there aren't really that many regulars at the Roastery because so many guests are tourists.
He told me which building he lived in, and I was surprised I hadn't run into him before! Like me, he lives very close to the Roastery.
And then came the surprise. Out of his backpack, he pulled out this apron to show me: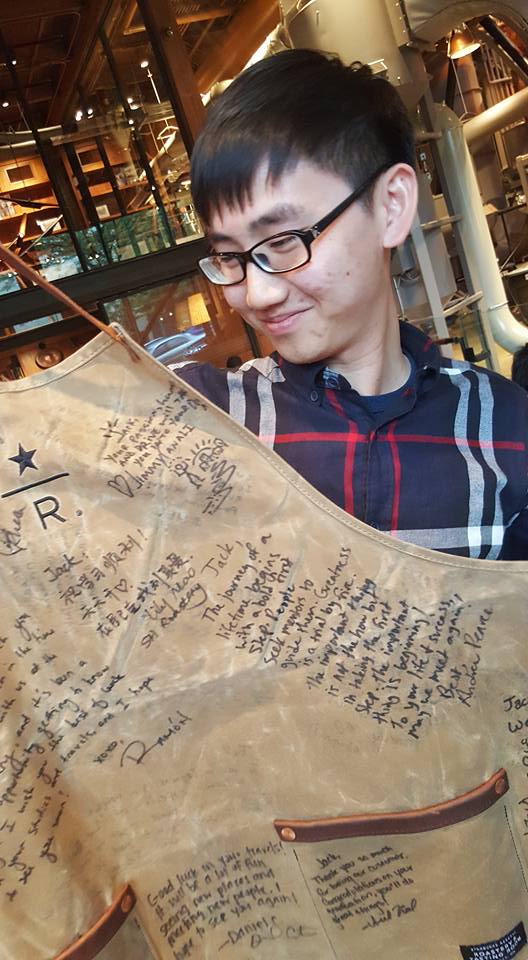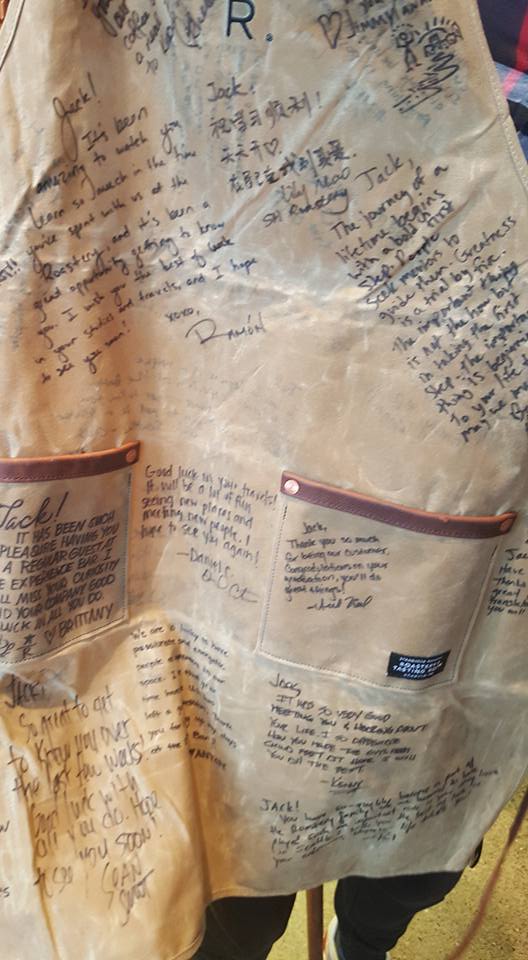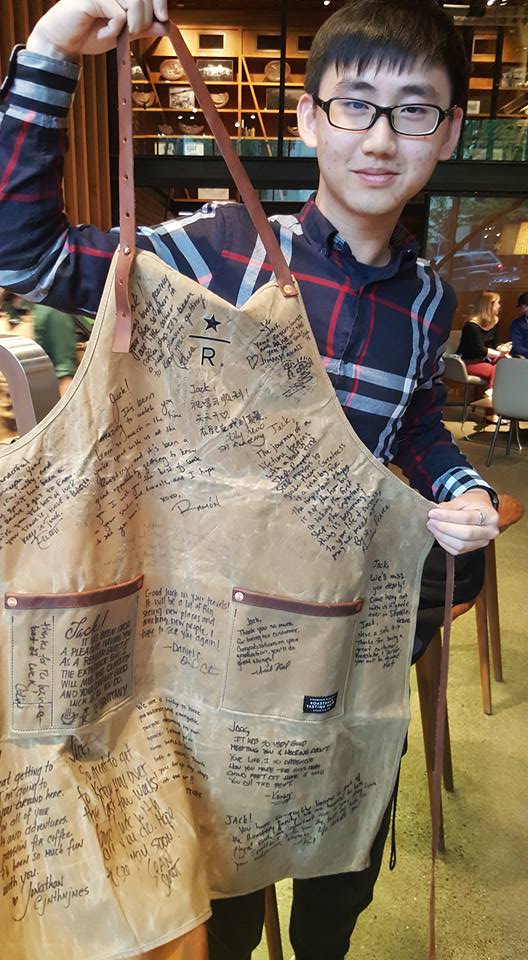 What a sweet thing. Let me explain this to you: He had lived in Seattle for one year and was leaving the next day to go back to China. The Roastery partners gave him an apron signed by a lot of the store partners. The Roastery has a few partners working there from China, beginning training for the opening of the future Shanghai Roastery location.
This epitomizes Third Place. Jack is a customer and the Roastery was his Third Place and he connected with the Roastery partners. When you hear people talking about the Starbucks Experience, this is it.
Outside the Roastery, there are some words painted on the sidewalk. I walk past them almost daily. This was one day this past week on my way to work: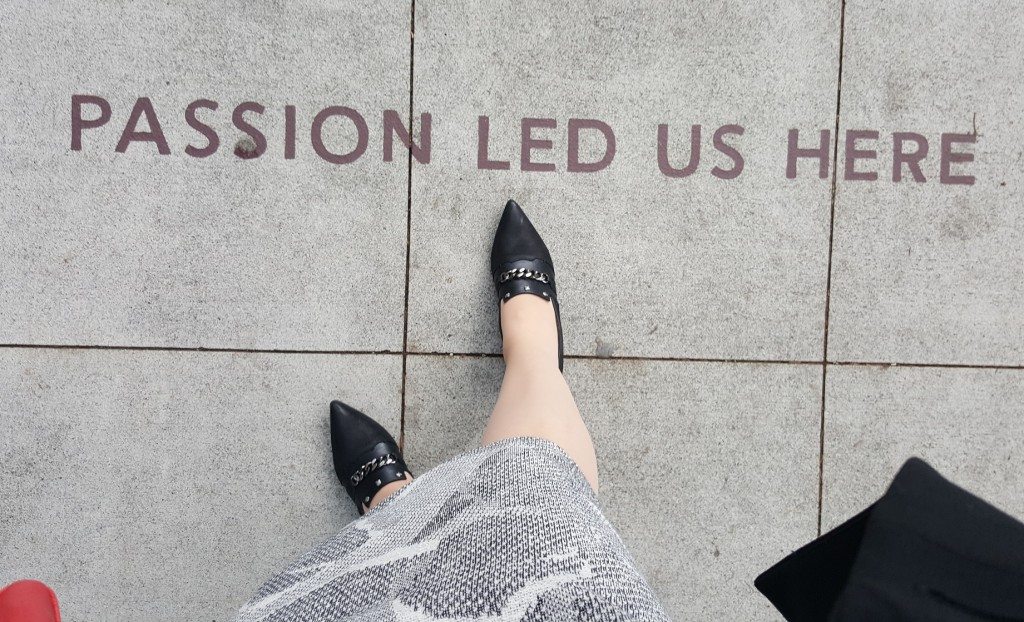 Jack, it was a privilege to meet you at the very end of your year in Seattle! Thank you for the Starbucks passion you have and demonstrating the Starbucks Experience in action!
(There is a more mobile-device friendly version of this article here.)
Related posts