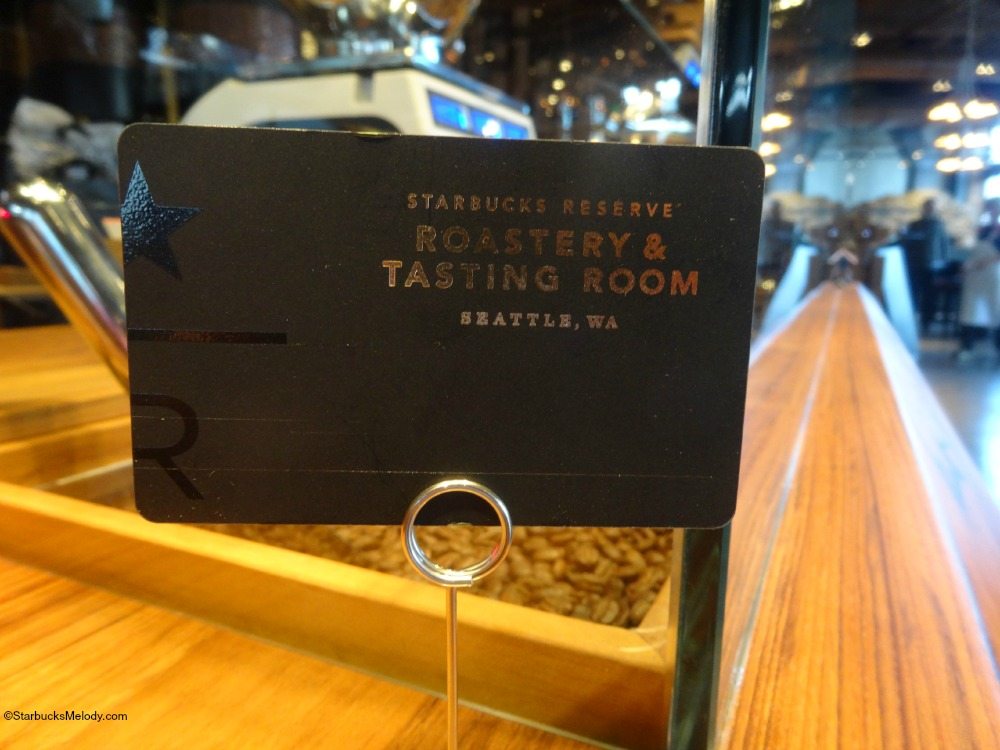 Friday, December 5, 2014, Starbucks will open the doors to the Starbucks Roastery. Some of you have heard about this already. Earlier this year, I even put a call out for baristas who want to work there.
Located at 1124 Pike Street, in Seattle, the Starbucks Reserve Roastery is not to be missed. I can't emphasize this enough: get yourself to the Roastery! I was able to tour the Roastery before the official opening and I want to share with you some of my awesome experience.
First off, no matter what kind of coffee beverage you like, it will be delicious and amazing. I tried the Orange Mocha – this is made with a special syrup created by Tom Douglas: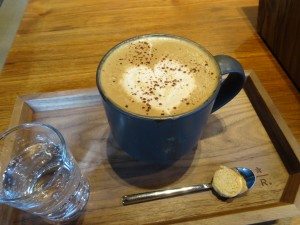 While I visited the store, I caught barista Sean just finishing up a latte, nicely done with latte art! In addition, I tried the special Iced Espresso with Mint beverage. This is incredible. This drink was developed for this store and it's so amazingly refreshing and delicious. You have to try it!
You might be able to watch the coffee being roasted right before your eyes! A 14-year Starbucks partner, Joshua, roasted coffee and walked us through the entire process. At various points, he pulled out the coffee trier (that's the scoop-like implement shown in his hands, containing a small sample of beans) and talked about the coffee roasting from green bean to second crack. At the point when the coffee cracks, you'll be so close to the roaster, you can hear it: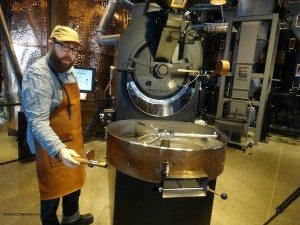 We (I mean myself and various partners who hosted my pre-opening visit) watched the coffee beans come pouring out of the roaster when they were done!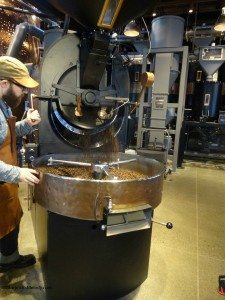 Coffee is stored in a couple of different places inside the Roastery. There is a large storage area hidden behind this hammered-copper silo: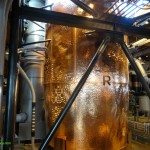 And coffee is stored in these cylinders, above the espresso bar area. This is the coffee that's ready for your beverage: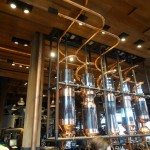 I know that card collectors will be asking me about the Starbucks Reserve Roastery exclusive Starbucks card. It's kept at the register area. You need to ask for it, and load money on it, to get one: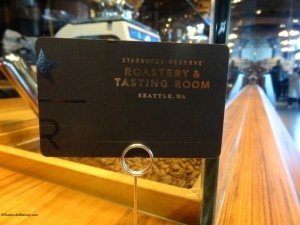 There is plenty of merchandise and freshly-roasted coffee for sale: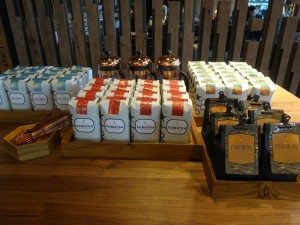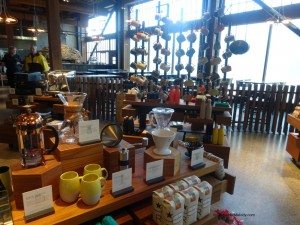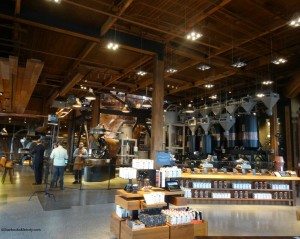 By the way, you'll also be able to buy the famous "Starbucks Micro Blend #11" coffee at this store. Lots of people love this exclusive Starbucks blend.
In the back of the Roastery, in a small room called the "Library", you'll find this amazing sign: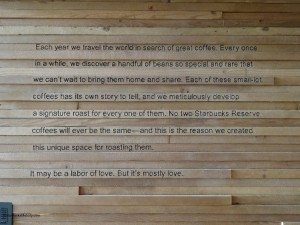 The library room (which is like a small meeting room with a community table), has a upstairs viewing level. You can get such an intriguing view of the Roastery from the library: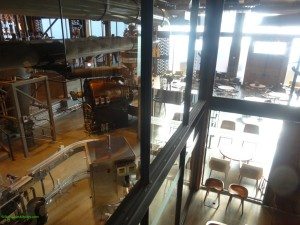 You'll be able to buy food items made by Tom Douglas restaurants, including Tom's famous mini coconut cream pies: (Shown below sitting adjacent to the espresso chocolate mousse.)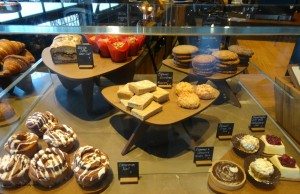 Tom Douglas will be operating a Serious Pie restaurant out of part of the Roastery space: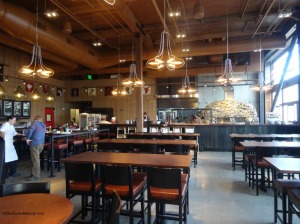 By the way, the smaller roaster shown above (the one operated by partner Joshua in the photos above), will roast coffee that will be served on the premises of the Roastery. There is a larger coffee roaster in the back of the store, closer to the library. The larger roaster will be roasting Reserve coffees that may ultimately be sent to other Starbucks Reserve locations: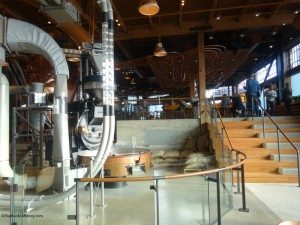 There is so much to see. I've only captured a little bit of this store with the pictures above. Here are just a few more photos:
Related posts