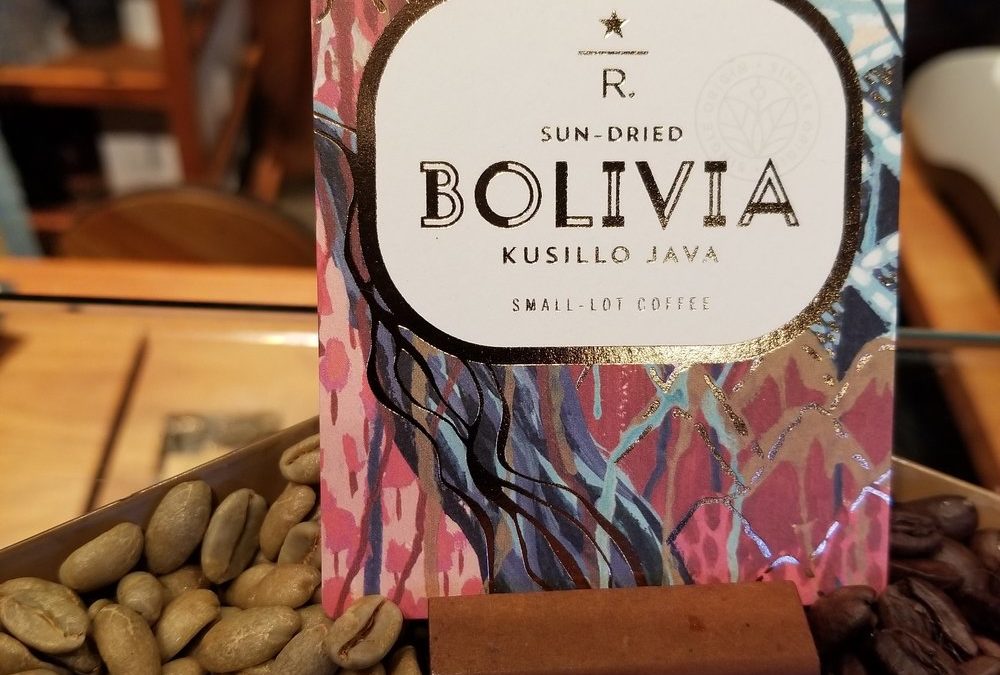 Starbucks Roastery features 2 rare coffees in honor of the SCA expo this weekend.
Melody, April 16, 2018
0
2 min

read
Right now the Starbucks Reserve Roastery in Seattle has 2 very limited whole bean coffees, exclusive to the Roastery, showcased in celebration of the Specialty Coffee Association in Seattle this weekend.
The 2 Seattle Roastery-exclusive new coffees are China Comac Estate and Sun Dried Bolivia Kusillo Java.
Sun Dried Bolivia:
Starbucks is now offering a Sun Dried Bolivia Kusillo Java coffee on scoop bar.
The store is expected to have enough to get through the Specialty Coffee Association expo this weekend, and perhaps a few weeks after that.
The green, unroasted bean is quite interesting since it's much longer than a typical unroasted coffee bean. It's not fatter and larger, but it is a long green bean, like a Sumatra Longberry.
China Comac Estate:
This very rare coffee launched just this week at the Roastery, and is very limited in supply and exclusive to the Roastery. With the Specialty Coffee Association expo in Seattle this upcoming weekend (4/20 – 4/22/18), Starbucks is showcasing ultra rare and exclusive coffees at its Roastery in Seattle, Washington.
The China Comac Estate was (or is?) available in China, at the Starbucks Roastery in Shanghai. The Roastery in Seattle got about one week's worth of the coffee beans – only a handful of bags of green coffee were flown over to the Seattle Roastery. Coffee from China is usually a wash-processed coffee, but this Comac Estate coffee is semi-washed. The barista who helped me at the Roastery said that Ann Traumann (lead Starbucks coffee buyer) came into the Roastery and commented to him that it's an interesting comparison to do a blind taste test of China Comac with Sumatra – the flavor notes have some similarity, and many people wouldn't know which is which.
If you're looking for a place to keep track of all your United States Reserve tasting cards, visit DiscoverStarbucksReserve.com – and you can subscribe too! Scroll to the bottom and enter your email address to get notified of new entries.
Related posts