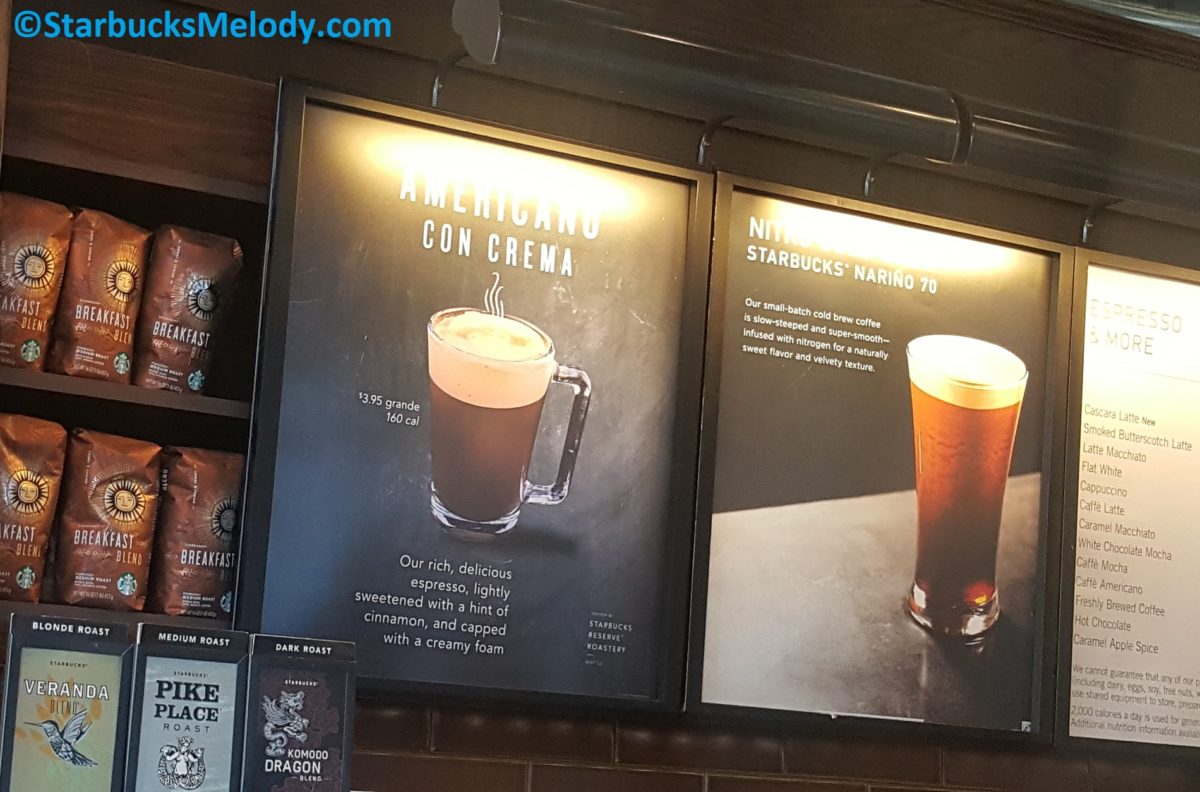 Starbucks is testing an "Americano con Crema." It's an Americano with cold, blended foam, made with milk, vanilla, and cinnamon. The beverage comes topped with a raw sugar. The foam ends up being very thick, dense and delicious.
This is a single store test in Seattle. Here's what it looks like: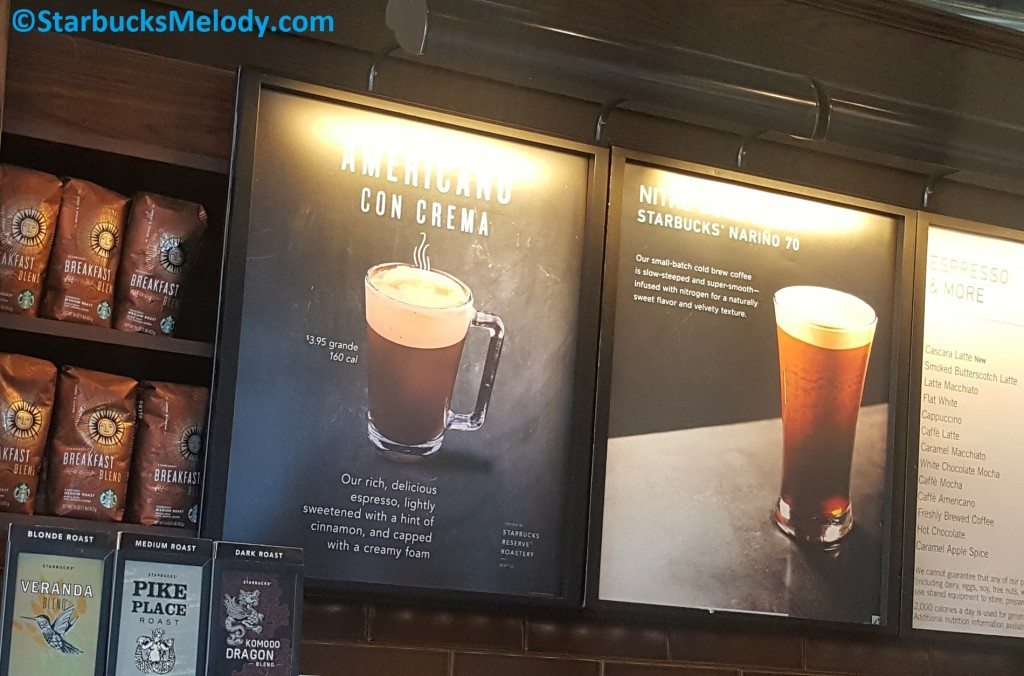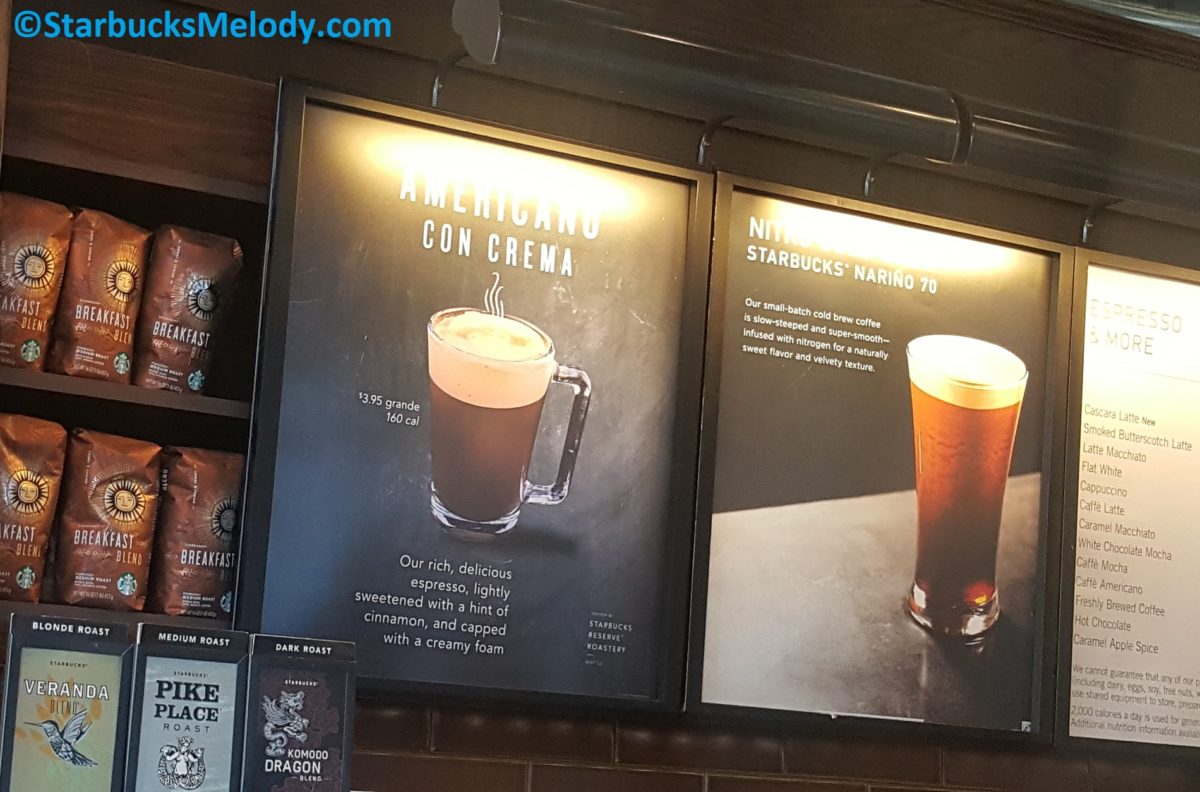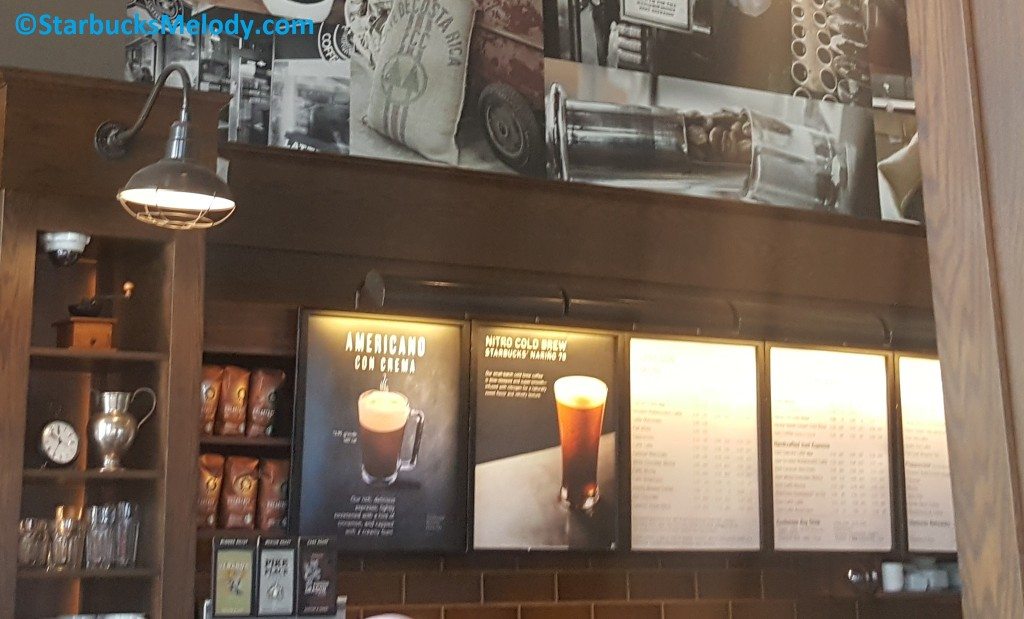 The Starbucks test version of the beverage was inspired by the Americano Con Crema at the Starbucks Reserve Roastery and Tasting Room here in Seattle. The test version of the drink has a mixture made daily in the morning by the store baristas, add milk, vanilla, cinnamon together, and then it's blended for your drink. The topping isn't a sugar in the raw like what you might find on the condiment bar. It appears to be a specialized sugar topping sent to the store by the headquarters – nonetheless, it sure tastes quite a bit like a raw sugar. One interesting thing is that when I asked about how the cold foam is made, a barista at this test Starbucks store told me that they have special blenders just for this foam. She then pulled out a blender that was about half the size of a standard Frappuccino blender.
The test Americano Con Crema is made like any other Americano in the sense that the base of it is Starbucks Espresso Roast coffee pulled as an espresso shot and then has hot water added to it.
You might be wondering what the Roastery version of this drink looks like: I dropped by the Roastery today and ordered an Americano Con Crema: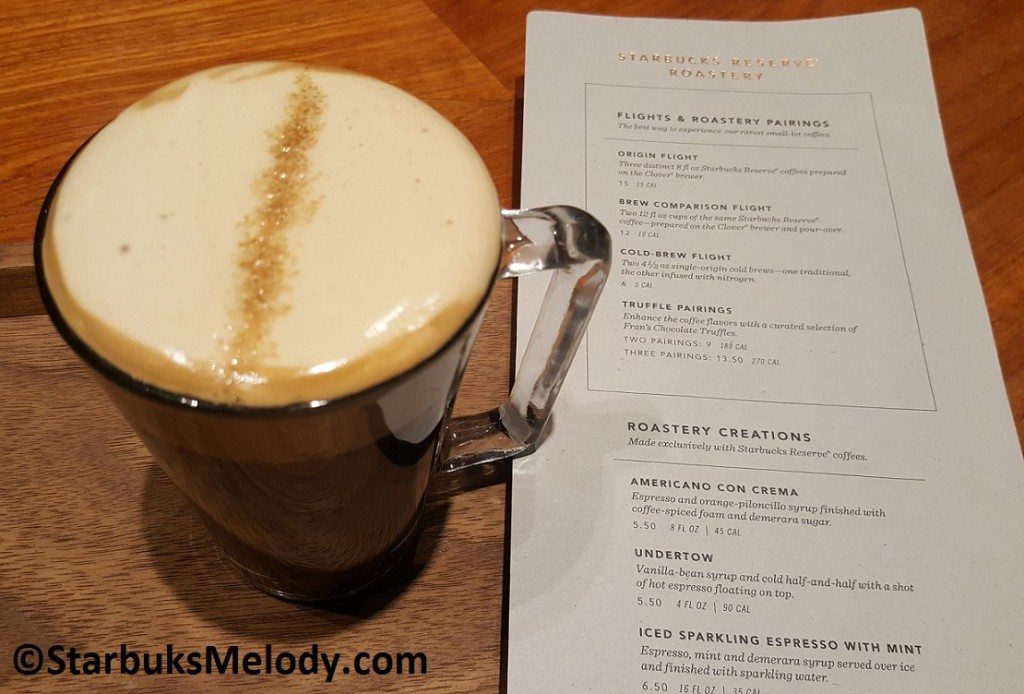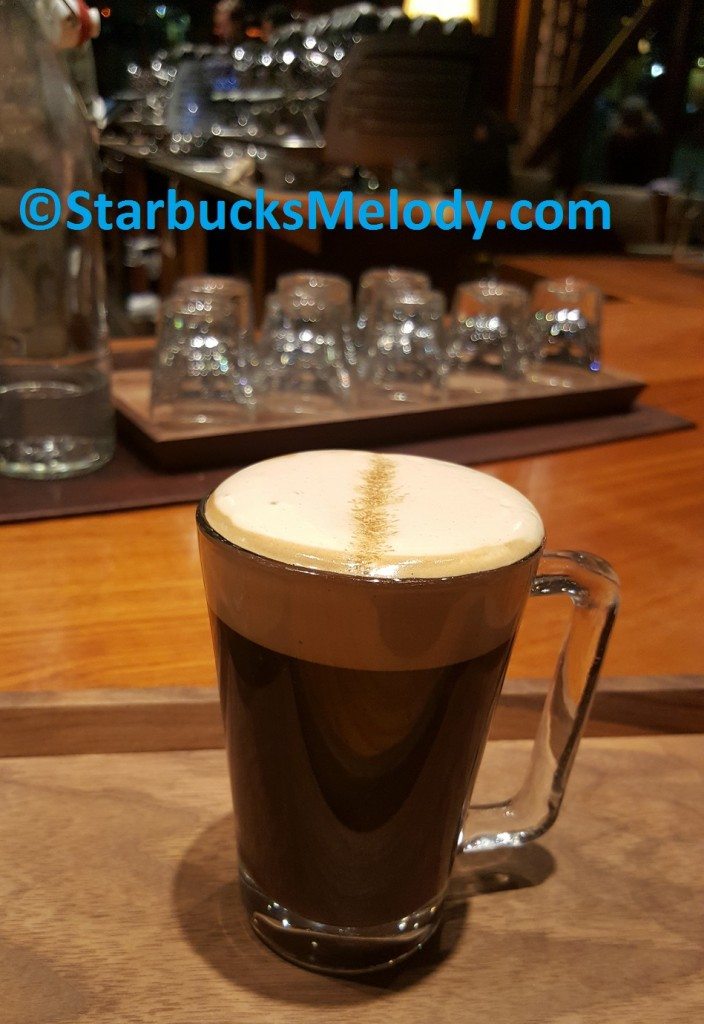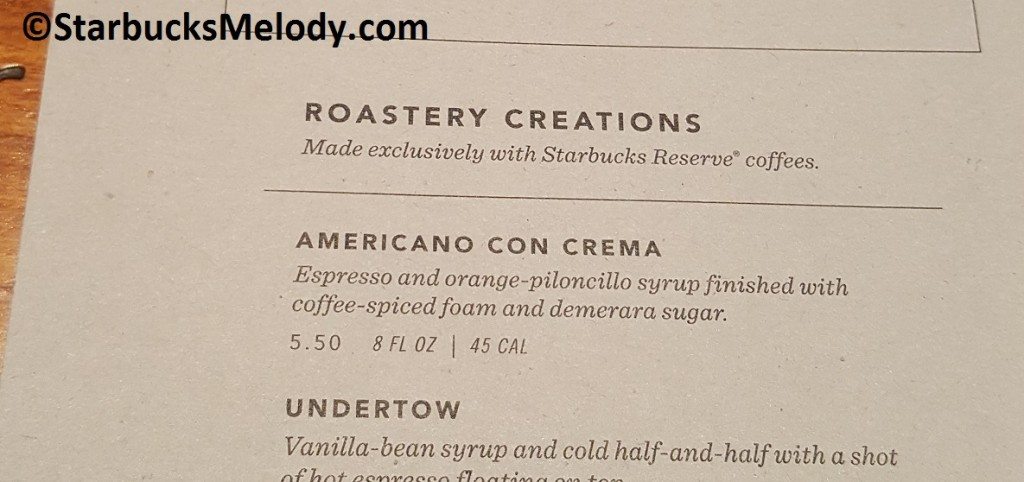 The Roastery version is an Americano with a special cold foam made especially for your beverage: There are no pre-made batches of cold foam mix made in the morning. (You might think of the cold foam mixture like a whipped cream mixture. The store partners add a few ingredients together in the morning to get them through the day.) Also the Roastery version of the drink has a lot more flavorful foam. The Roastery version uses a foam that is lightly flavored with a powdered coffee, like French Roast Via and includes a little demerara sugar in the foam.
Both drinks have an elegant, very dense, cold foam that gives the drink its special touch.
So what do you think? Do you like this idea? I personally wonder if this would be most successful as a regional beverage for Reserve locations? I have heard it said that Pacific Northwest Starbucks customers order more Americanos than most other areas of the country.
In any case, I have high hopes for the Americano Con Crema. It's an authentic delicious espresso beverage, perfect for a customer who wants an elevated Americano.
Related posts